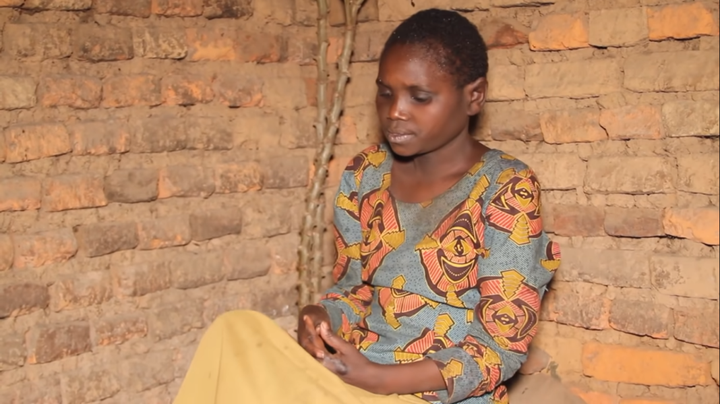 Her life changed after her father's death
A sudden changed of a normal person born without sickness or disability is sometimes unbearable and makes one loses interest in life. This story is about two children who have gone mad after their father's death. This made them become zombies and their life since then changed upside down. They cannot cope with life stresses and cannot contribute to their family. Meet the two siblings whose story shocked everyone.
These two children conditions are very critical and depend on immediate attention. The lady who is 34 years old is always messing things up and developing unusual signs of madness whiles the brother is always running away going nowhere.
The mother of these children tells their story; rebels came and killed my husband. My children were so young that they never knew what was going on. They were affected by the father's death later. From there, they developed body tremors and other related effects.
It was back in the days that the whole region was unsecure after some more outbreaks which paved room for rebels who threatened to kill people for no reason. On that day, those rebels had warned us that they might come and I thought of shifting to somewhere else just to save my life but my husband and children insisted that things would be okay. Their father was always optimistic and had the belief that everything would be okay.
What I did that day was that I left my son with the father who was so young by then and we went to sleep in another house that is located a few miles from where we stay now. When the night came, my son cried saying that he wanted to be with me so they brought him to me. After few hours, the rebels sneaked into my husband's place and broke doors then entered by force and that was the end of his life.
The rebels killed my husband. The next morning, when we came back to our husband place, we found doors broken and everything messed up.
Those were the worse days due to every time revolts. One could not get a proper way of saying goodbye to their loved ones and having a befitting burial was also not possible due to the war. After seeing what happened, I fell into a coma for some days and when I regained my consciousness, my husband was already buried. During that time, many people died and a lot of properties were destroyed.
Before this horrible act happened, her children were normal and had not suffered from any disease ever since they were born. After this, that day onwards, they have never been the same. After this horrible incident, these children went on having trauma within themselves. They were affected by what happened. My daughter stammers badly and then stopped speaking. She now does not speak and always trembling Her body does not have stamina which does not make her stable. She cannot make a single step by herself.
My daughter is in a very difficult situation. She always needs someone's support before she can walk, even with that one it comes with a lot of effort. I took her to the hospital and she was given medication but her condition kept growing bigger and bigger. She kept showing unusual signs of brain malfunctioning and bipolar disorder. Later, I gave up on taking her to the hospital since her condition was not improving and secondly, I was extremely poor.
His brother is also facing the same challenge. He goes about throwing stones and running to nowhere. His choice of words makes one think he is going crazy.
These children, by examination, can see that they are suffering from kuru. This is a disease of the nervous system that causes physiological and neurological within which ultimately leads to death. It is characterized by progressive cerebral ectasia, loss of coordination and control over muscle movement. Kuru is a very rare disease. It is caused by an infectious protein found in contaminated human brain tissue. This disease was mostly found among popular new guinea who practised a form of cannibalism in which they ate the brains of the dead as part of funeral rituals.
Watch the video below;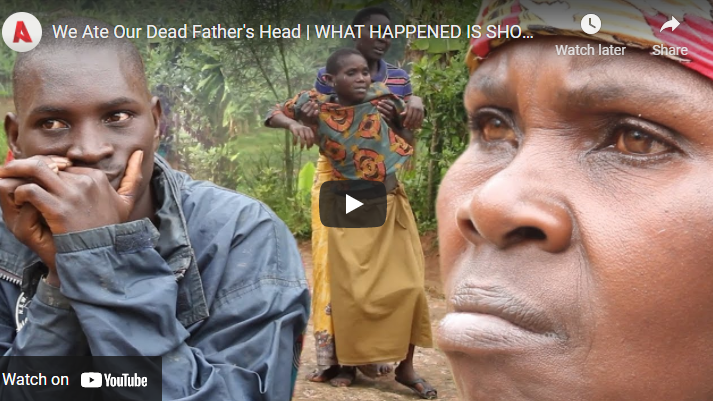 Content created and supplied by: SamColeNews (via Opera News )