Press the (+)Fellow button for more updates.
 The desire of the every country now is to be able to fine solution to the coronavirus which is taking the lives of human as if we were chickens. 
This has therefore made most of the Western countries to try so many possible means of delivering their own vaccine to cure this virus. Many countries have however tried hard, looking at countries like the UK and the Germans among others.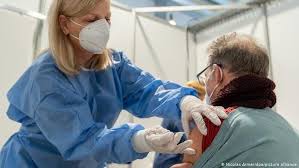 Now when it comes to Africa however, although the damage caused by this coronavirus to the Western part has not actually been reflected upon the Africans, better still efforts has being made to produce a cure for the coronavirus among the Africans.
 Now the approach to dealing with the virus in Africa has not been like that of the West, in the sense that the introduction of a herbal alternative has rather been appreciated.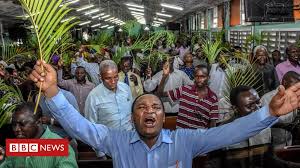 In Ghana for instance, The Noguchi Memorial Institute for Medical Research of the University of Ghana, was in the process of developing herbal drugs for the cure of the coronavirus last year. 
  Recently however, the president of Ghana in his 23rd address to the nation disclosed plans to vaccinate the entire population with an initial 20 million people targeted for the first phase when the vaccine from the West has been supplied latest by the end of February this year.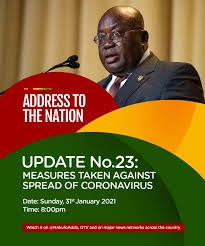 So the question is what of the herbal alternative? Could it be that we do not trust it source or the effort of those making this herbal drug is to be question?
Although the World Health Organisation (WHO) has advised against using any herbal remedies for the coronavirus, which have not been subjected to scientific trial to establish the safety of the drugs, but some African countries took the bold step to produce their own herbal alternative. 
The President of Madagascar, Mr. Andry Rajoelina somewhere last year launched a herbal drug and went ahead to send some samples to many African countries for their use for treating the virus.
The president of Tanzania has also warned without providing any evidence that the coronavirus vaccines could be harmful and has instead been urging Tanzanians to use steam inhalation and herbal medicines, neither of which have been approved by the World Health Organisation (WHO) as treatments.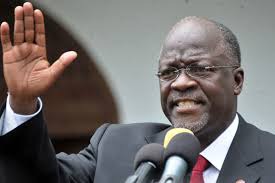 "If the white man was able to come up with vaccinations, he should have found a vaccination for Aids, cancer and Tuberculosis by now," said the president of Tanzania, who has often cast himself as standing up to Western imperialism.
Now, could Ghana also take a turn an rather appreciate the herbal alternative? Let us wait to see.
Check out the current update
Tanzania
Coronavirus Cases:
509
Deaths:
21
Recovered:
183
Thanks for reading.
Share and comment...
Content created and supplied by: Ghana_News_360 (via Opera News )