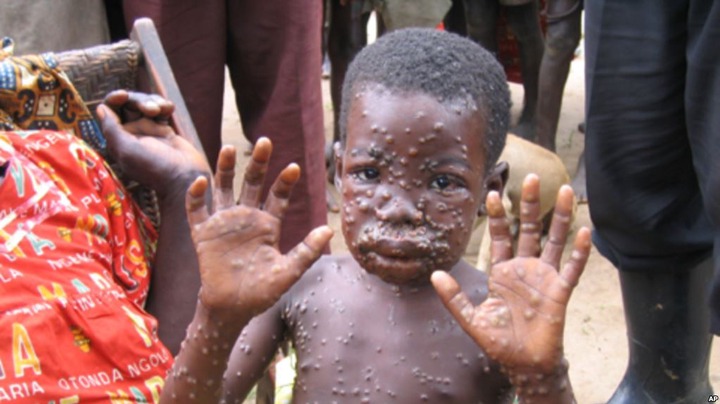 Graphic Image Above Please Take Note
Monkeypox is caused by monkeypox virus, a member of the Orthopoxvirus genus in the family Poxviridae.
Monkeypox is a viral zoonotic disease that occurs primarily in tropical rainforest areas of Central and West Africa and is occasionally exported to other regions.
Monkeypox typically presents clinically with fever, rash and swollen lymph nodes.
Monkeypox virus is mostly transmitted to people from wild animals such as rodents and primates, but human-to-human transmission also occurs.
Signs and Symptoms
In humans, the symptoms of monkeypox are similar to but milder than the symptoms of smallpox. Monkeypox begins with fever, headache, muscle aches, and exhaustion. The main difference between symptoms of smallpox and monkeypox is that monkeypox causes lymph nodes to swell (lymphadenopathy) while smallpox does not. The incubation period (time from infection to symptoms) for monkeypox is usually 7−14 days but can range from 5−21 days.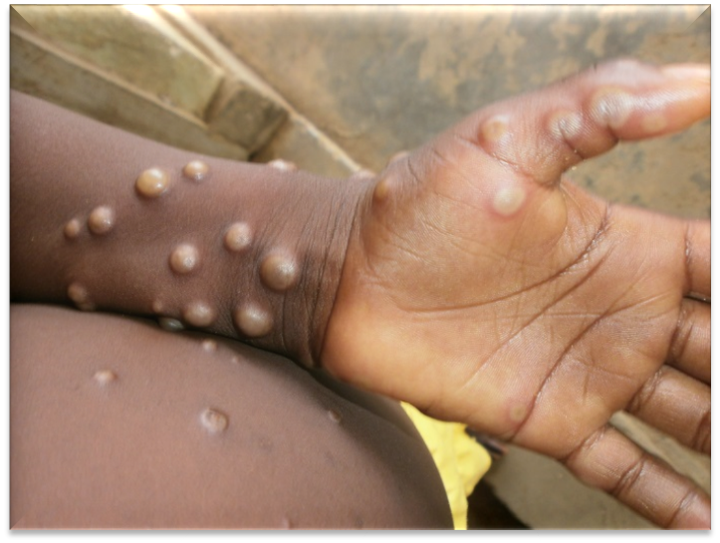 The illness begins with:
Fever
Headache
Muscle aches
Backache
Swollen lymph nodes
Chills
Exhaustion
Within 1 to 3 days (sometimes longer) after the appearance of fever, the patient develops a rash, often beginning on the face then spreading to other parts of the body.
Lesions progress through the following stages before falling off:
Macules
Papules
Vesicles
Pustules
Scabs
The illness typically lasts for 2−4 weeks. In Africa, monkeypox has been shown to cause death in as many as 1 in 10 persons who contract the disease.
Is there a treatment for monkeypox?
Currently, no treatment is available for monkeypox. Smallpox vaccine has been reported to reduce the risk of monkeypox among previously vaccinated persons in Africa. 
Content created and supplied by: DropshipNews (via Opera News )