Coronavirus Cases:
70,046
Deaths:
449
Recovered:
63,502
New Cases
791
Active Cases
6,095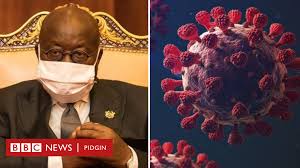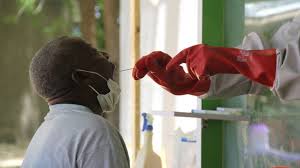 Cumulative Cases per Region
(Case Count from Highest to Lowest)
Greater Accra Region - 41,245
Ashanti Region - 12,619
Western Region - 3,796
Eastern Region - 2,968
Central Region - 2,401
Volta Region - 1,014
Bono East Region - 845
Upper East Region - 755
Northern Region - 753
Western North Region - 712
Bono Region - 680
Ahafo Region - 553
Oti Region - 250
Upper West Region - 220
Savannah Region - 66
North East Region - 32
Credits:
As at February 5th, 791 new cases and 9 new deaths in Ghana, making the total cases 70,046.
Coronavirus disease (COVID-19) is an infectious disease caused by a newly discovered coronavirus.
Most people who fall sick with COVID-19 will experience mild to moderate symptoms and recover without special treatment.
HOW IT SPREADS
The virus that causes COVID-19 is mainly transmitted through droplets generated when an infected person coughs, sneezes, or exhales. These droplets are too heavy to hang in the air, and quickly fall on floors or surfaces.
You can be infected by breathing in the virus if you are within close proximity of someone who has COVID-19, or by touching a contaminated surface and then your eyes, nose or mouth.
# LET'S ALL MASK UP, SANITIZE AND ADHERE TO THE SOCIAL DISTANCING PROTOCOL
WE CAN ALL COME TOGETHER AND STOP THE SPREAD OF THE VIRUS
THIS ONE TOO SHALL PASS...…..AMEN
Content created and supplied by: Phemoz (via Opera News )