Covid 19 has done it again, killing 13 people in Ghana. As at the 13th of February, 2021, Ghana has a total of 7, 754 active cases, with 771 recorded new cases, and also, 13 more have fallen prey to the disease taking the total number of deceased people to 518. Ghana's total number of confirmed cases has also crossed the 74,000 mark, and seems to be increasing day by day.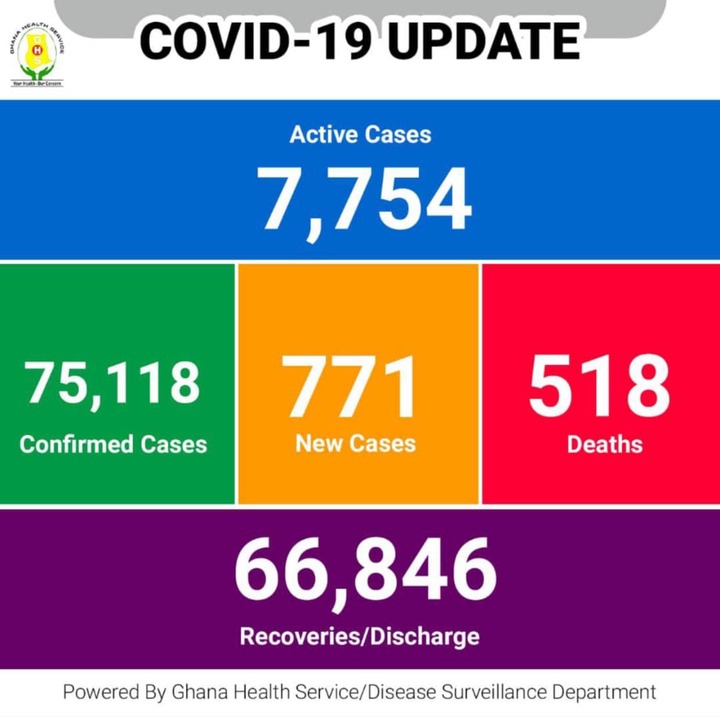 The second wave of the deadly corona virus in Ghana, seems to be taking more lives away everyday, compared to the first strain.
Greater Accra Region still stands as the region with the most number of Corona Virus cases, followed by the Ashanti region.
Precaution: Whether young or old, Covid 19 is killing them all. Let us strictly adhere to the wearing of nose masks and other Covid 19 protocols, since if not adhered to, comes with sanctions.
SHARE AND STAY TUNED FOR MORE.
THANK YOU FOR READING.
Content created and supplied by: DR_UN (via Opera News )