The Ghana Health Service, Public Health Director, Dr. Asiedu Bekoe has said that, the Ghana Health Service has always known that, our schools cannot be Covid-19 free, in spite of sanctioning the reopening of schools in Ghana, earlier.this year.
He said this in an interview this morning on The Keypoints, at Accra based TV3, as panel on the program discussed the increasing reports of spread of Covid-19 among the children who returned to the school.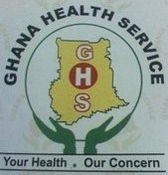 Dr. Bekoe emphasized that, this knowledge therefore informed their two-pronged strategy of quickly identifying those infected and then, the early treatment of infected persons associated with contact tracing to help minimize the spread among the pupils.
He indicated that, already some students in the Upper West, Greater Accra, Eastern regions.
The said students were detected when tests were run quickly and there were both persons showing signs of infection and others were also assymtomatic.
"There have been pockets of cases. Its not out of the norm to hear of such infections, and I want to assure parents that we are offering treatment to those infected and the intent is that, we hope to cut the spread."
He insisted that, so long as the protocols are been insisted, we can all be assured that, these pockets of spread will be contained.
He emohasied how several measures are in place in the schools to ensure that, the schools.are not overwhelmed with the virus any time soon.
Such as "the use of teachers to enforce students to wear their masks always and to socially distant," He said.
Content created and supplied by: MrsBabie (via Opera News )