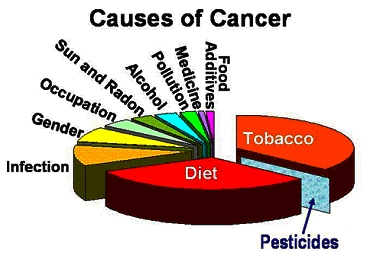 Cancer is caused by accumulated damage to genes. Such changes may be done due to chance or to exposure to a cancer causing substance. The substances that cause cancer are called carcinogens.
A carcinogens may be a chemical substance, such as certain molecules in tobacco smoke.
The cause of cancer may be environmental agents, viral or genetic factors. We should bear in mind, though, that majority of cancer cases we cannot attribute the disease to a single cause.
Lifestyle- related factors that cause cancer:
Tobacco, alcohol , UV radiation in sunlight, Some food-related factor like nitrites.
Cancer causing factors related to work and living environment:
Asbestos fibres , tar and pitch , polynuclear and hydrocarbons , Some metal compound , some plastic chemicals.
Radiation can cause cancer:
Ionising radiation ( X-ray radiation) , Non - ionised radiation ( the sun's ultraviolet radiation ).
Some drugs may increase the risk of cancer:
Certain antineoplastic agent , certain hormones , medicines that cause immune deficiency.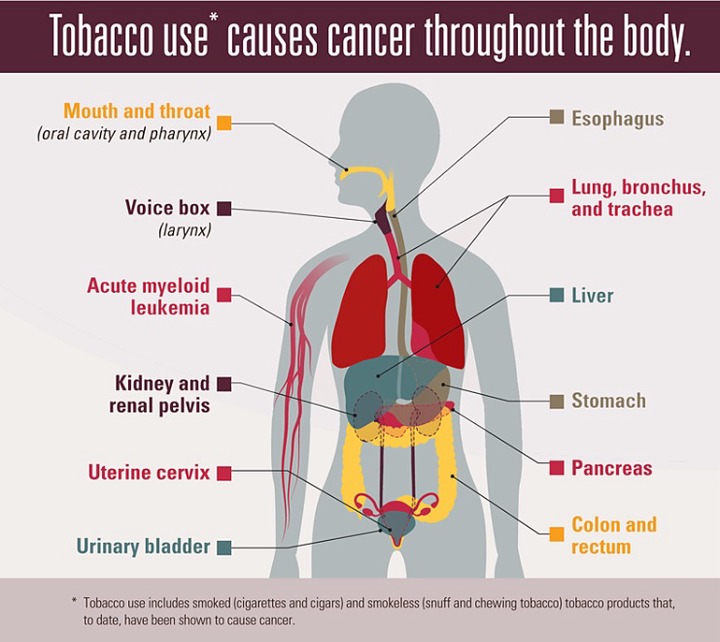 Content created and supplied by: [email protected] (via Opera News )