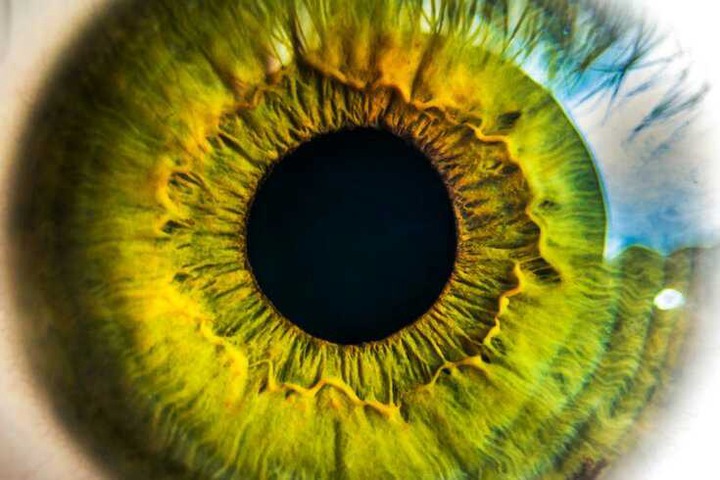 Glaucoma is a condition that damages your eye's optic nerve. It happens when fluid builds inside your eye, causing pressures to rise. It gets worse over time. If left untreated, the increased pressure in your eye, called intraocular pressure will damage the fibers in your optic nerve. Note; the fibers in your optic nerve sends images to your brain. If the damage worsens, glaucoma can cause permanent vision loss or even total blindness within some few years.
There's no cure, but there are good treatments. Anyone can get glaucoma but it tends to run in families. You usually don't get it until later in life. If you lose vision, it can't be brought back. But lowering eye pressure can help you keep the sight you have. Some people are able to keep their vision, they do that by following their treatment plan and have regular eye exams.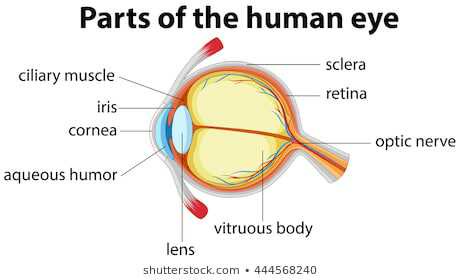 There is fluid inside your eye which is called aqueous humor which function is to bathe and nourish your eyeballs. It flows out of your eye through a mesh-like channel, so if this channel gets blocked, or the eye produce too much fluid, the liquid builds up. Experts sometimes don't know what causes this blockage. It is though inherited, meaning it is passed from parents to children.
Some other causes of glaucoma include severe eye infection, chemical injury to your eye, blocked blood vessels inside your eye, and inflammatory conditions. Rarely, eye surgery to correct another condition can sometimes cause it. Both eyes are usually affected, but it may be worse in one than the other.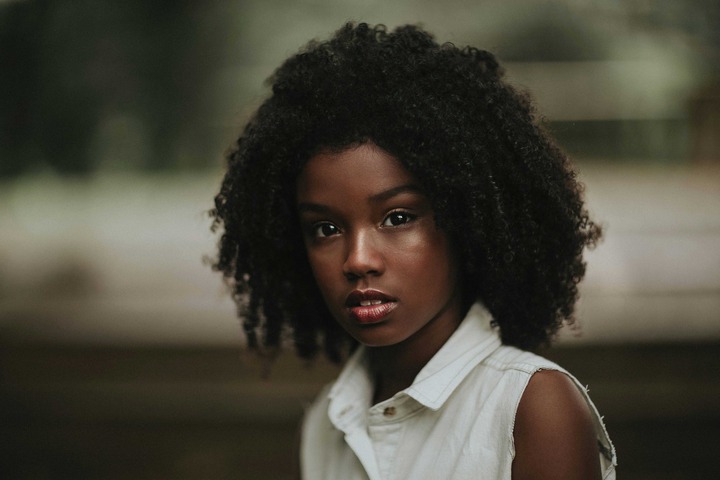 Glaucoma is said to usually affects adults over 40, even though young adults, children, and even infants can have it. African American, Irish, Russian, Japanese etc. are people who are most likely to get it more, when they're younger, and with more vision loss. One is more likely to get it if you have a family history of glaucoma, you are nearsighted or farsighted, have diabetes, you have poor vision, take certain medications and drugs. If you have had an injury to your eye or eyes, have corneas that are thinner than usual, have high eye pressure or have high blood pressure, heart disease, or sickle cell anemia you are likely to get glaucoma.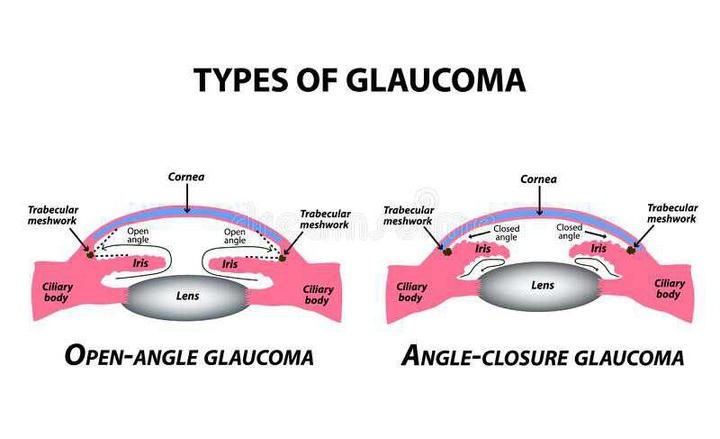 There are two main types of glaucoma even though, there are other types of this condition. These two main types are open-angle glaucoma, also known as wide- angle glaucoma, which is the most common type, and angle- closure glaucoma, which is also known as narrow-angle glaucoma.
Open-angle glaucoma: The drain structure in your eye- the duct that helps circulate the fluid in them looks open and fine, but the drainage pathway does not function properly, that is, fluid doesn't flow out like it should. This type of glaucoma is usually treated with eye drops. The eye drops work by turning down the faucet, decreasing fluid or by helping to drain it.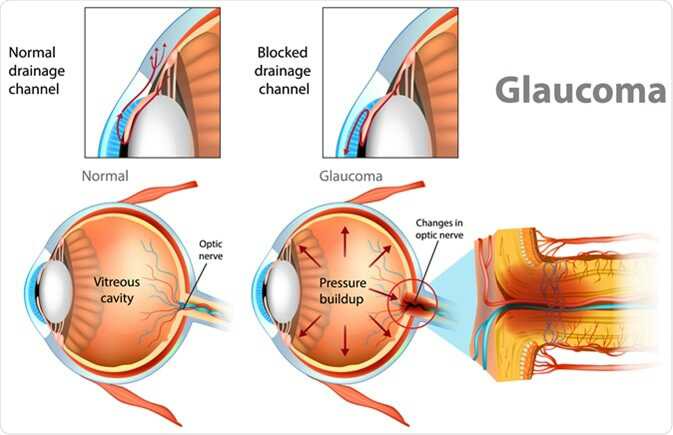 Angle- closure glaucoma is also called acute or chronic angle-closure or narrow-angle glaucoma. This type of glaucoma occurs when your eye's drainage meshwork is completely blocked. With this type, the eye doesn't drain like it should because, the drain space between your iris and cornea becomes too narrow. And this causes a sudden buildup of pressure in your eye. Angle- closure glaucoma can be treated with a combination of medication and procedures, such as an iridotomy. Iridotomy is where a doctor makes a tiny hole in the iris using a laser or a traditional incision. In other to create more space for the drain to let the fluid flow into the angle and out of the eye. Another treatment is the drainage tube implant. This treatment is rarely used and are for complicated cases only. The doctor places a tiny shunt which will direct excess fluid into a reservoir. This excess fluid is absorbed into your blood vessels.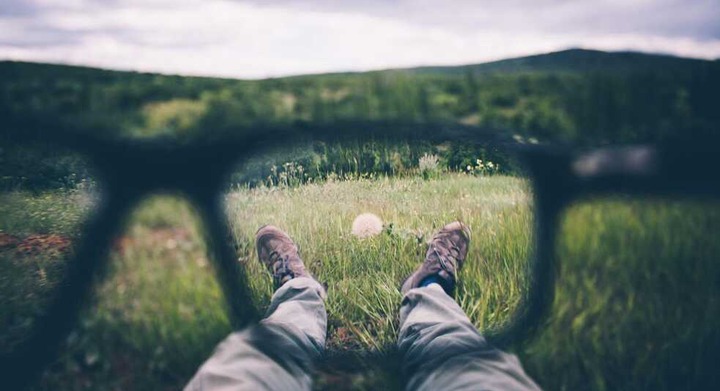 Many people with open-angle glaucoma don't have any symptoms. In case symptoms develop, it is usually late in the condition. The main sign is usually a loss of side or peripheral vision.
Symptoms of closed- angle glaucoma usually develop faster and damage can happen quickly. Some symptoms are, eye pain, upset stomach or vomiting, eyes that look hazy, redness in eye, vision loss and seeing halos around lights. 
It is always advisable to go and see a doctor if you experience one or two of these symptoms for diagnose and treat glaucoma before you have long-term vision loss.
Kindly like, comment and share this information for others to benefit. And please, do not forget to follow me for more educative and interesting post from me. Thank you.
Content created and supplied by: [email protected] (via Opera News )