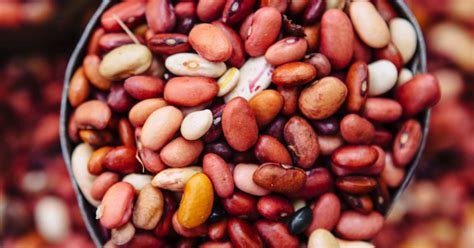 Beans are a commonly ignored food that are super healthy and extremely affordable.
As we age, we require more nutrition and fewer calories, and beans offer exactly that. Half a cup of beans only pack around 100 calories.
Impressive Health Benefits of Beans.


Fiber helps your body feel full, so you don't have to eat as much during the day. It is one of the most important nutrients in a person's diet, and this is what keeps your digestive system operating properly and is also great for heart health as well.
If you are in danger of developing diabetes or are already diabetic, they prevent us from feeling hungry over a longer period than many other foods, while providing energy to keep us going.
Improves Heart Health.
Folate is vital for protecting the heart.
Reduces Iron Deficiency.
Iron deficiency is one of the most common deficiencies in people and the leading cause of anemia. Beans are rich in iron, where half a cup of cooked lentils contains of iron.
May Prevent Cancer.
Beans are packed with antioxidants, which protect the body against free radicals that could harm your cells and result in cancer. 


Boosts Enzymes.
Beans contain copper, which is a key mineral when it comes to optimizing the function of several enzymes, which in turn helps make skin pigment and connective tissues.
Punch of Protein.
People who consume red and white meat can easily count on beans as an excellent substitute.


Prevents Birth Defects.
Folate is a mineral that is a must-have for pregnant women or ones who are considering having children. That's because eating beans can help the baby grow strong in the womb.
Improves Eye Health.
In terms of eye health benefits, so many beans consist of zinc, vitamin A and bioflavonoids.
Zinc is a vision supporting nutrient that benefits the health of our eyes.
Takes Care of Your Joints.
Beans are rich in vitamin K, low levels of which are linked with a higher rate of osteoarthritis in your knees and hands.
Reduces Depression.
Adequate consumption of folate can prevent a boost in homocysteine production in your body.
Content created and supplied by: RemaRoyce1 (via Opera News )