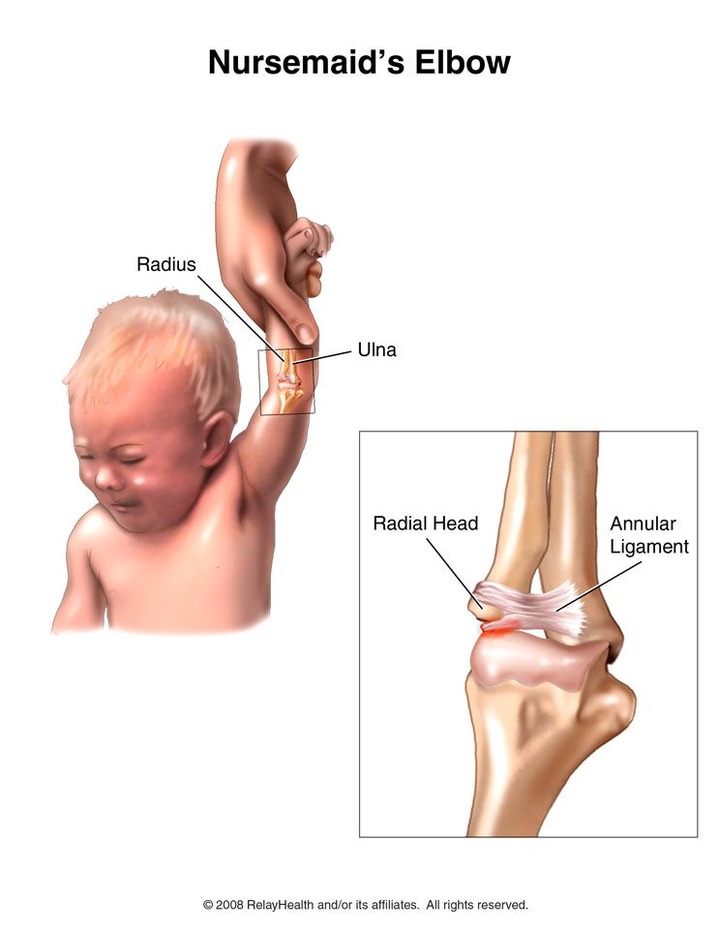 We all have faint ideas about how a baby's bones, ligaments and joints are not properly formed and usually take every necessary precaution in order to avoid hurting the child. Nevertheless, we do hurt these infants in numerous ways without even knowing it. Mostly, it is the elbow joint that happens to be affected, pulling your baby's arm could cause a partial dislocation of the elbow_ a situation commonly referred to as "Pulled Elbow".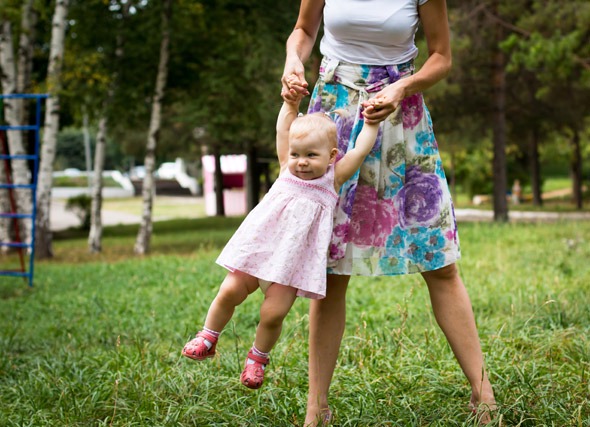 The two lower bones of the arm_ the radius and the ulna are held together by ligaments and the younger the child, the looser the ligaments happen to be. Whenever you pull your child up by his arm, this loose ligament moves up over the radius causing the radial bone to shift out of place becoming partially dislocated. We should also take note of the fact that while it is normally the elbow that is affected, you could also cause neck injuries to the child. This is due to the fact that babies tend to have big heads compared to the size of their bodies and by pulling them by the arms, the neck may fall backwards causing injuries to the neck muscles.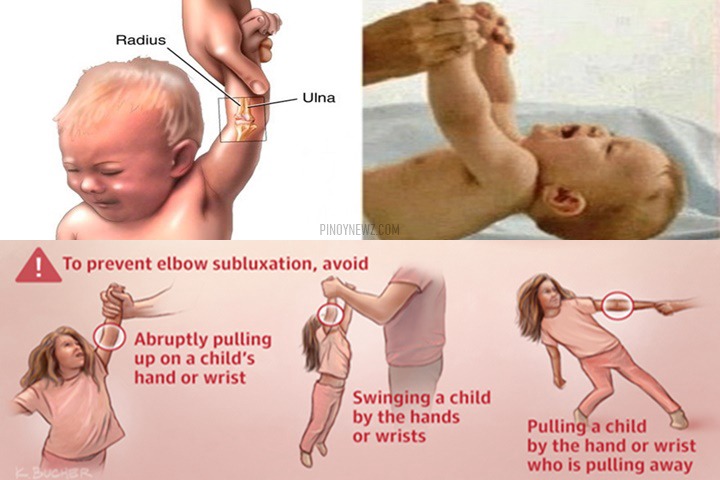 This commonly occurs in children aged 1 to 4 years of age but can also happen to younger babies. Parents should always support their baby's head and neck when picking him up until he is old enough to hold his head steady by himself. We should also endeavour to teach our grandparents and caregivers to lift up our babies by the armpits and not by the wrists or lower arms.
Content created and supplied by: SirYorm (via Opera News )