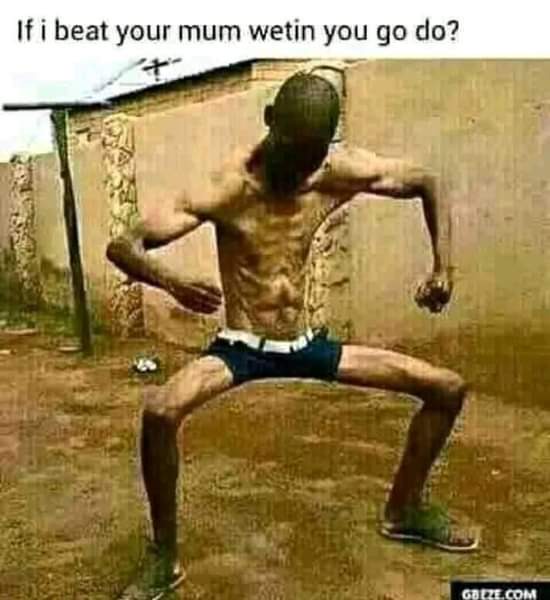 The picture doesn't tell you the whole story of strength, energy, stamina, endurance and all that jazz.
Skinny doesn't mean weak nor does obese stand for strong.
Muscle building is nothing without stamina and strength.
The little and slim-built David played the tough before large-muscled and giant Goliath.
The elephant fears ants, you know.
When the skin of a goat is itching, the goat never rubs it on a thorny tree in an effort to scratch it.
You've been told that big is better in the comfort of bedrooms. Unfortunately this is far from the truth :a slim, smart, sporty and strong employee is a lot better and more effective than a fat, dull and sleepy one.
Strong bones are preferred to strong muscles.
If you happen to be skinny, slim or medium-built, hold in mind that strong bones are your defenders.
Never develop inferiority complex in front of huge-muscled foes. Don't see yourself like a grasshopper when or if under attacks from any macho man.
Road work, push-ups, rope skipping coupled with the right nutritional value, make you your own body guard.
Fearless and skinny ones can floor fearful and well-built adversaries. Roar like a lion, exhibit all manners of martial arts, punch with all your strength. When bones meet muscles we know who says ouch.
Content created and supplied by: CCFCC (via Opera News )