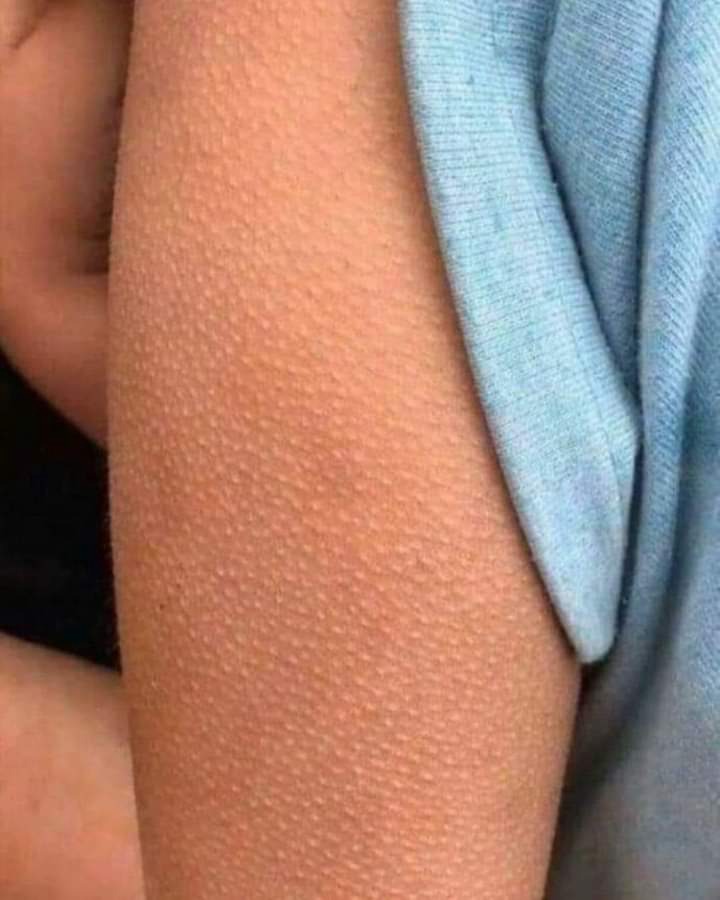 Goosebumps are the bumps on a person's skin at the base of body hairs which may involuntarily develop when a person is tickled, cold or experiencing strong emotions. Goosebumps can also develop when one is scared, sad or in pain.
However, this occurance has no definite cure but can be prevented. Goosebumps are not medical disease. They do not require treatment and no treatment can completely prevent a person from getting Goosebumps.
With that said, people can avoid Goosebumps can reduce their frequency of occuring by wearing warm clothing, especially when it is cold outside.
When a person dies, one of the processes of decomposition is rigor mortis. When rigor mortis sets in, the muscles in the body contracts and stiffens up. Just below the hair follicles, these tiny muscles also contract. When this occurs, the hairs stand on the edge giving the appearance that the dead body has Goosebumps.
Content created and supplied by: Selimtruth (via Opera News )