All Inclusive:We Are The Engine Of Health System And Must Be Treated Well- GRNMA Urges Its Members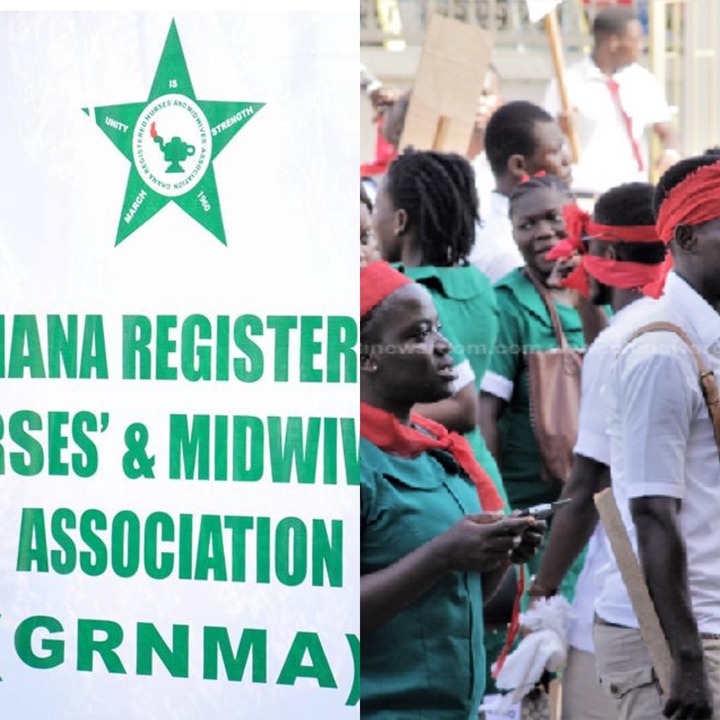 *STRIKE STRIKE STRIKE*
The Ashanti Regional Branch of the GRNMA is highly impressed about the positive attitude and eagerness members have demonstrated so far for the impending strike action come Monday 21/09/20.
The solidarity messages and releases from almost all the specialised group of GRNMA and its Allies have indeed sent a strong signal, that we are this time more than United to fight for common interest and for the betterment of all.
Having said that, it has come to our notice that whilst most facility managements do understand and pledge their support, a few and most especially the CHAG institutions have started given threats of not validating members should they embark on the strike action. We reiterate that, *GRNMA will not take it lightly should any ill treatment* given to any of our members as we exercise constitutional right.
Members are entreated to disregard this intimidation as *empty threats and harmless* We therefore urge all and Sundry *to fully partake in this strike action* to let the employer feel and know that we are indeed *the engine* of health care system and be treated as such.
All inclusive strike action for better condition of service#
UNITY is STRENGTH_
PR UNIT, GRNMA-Ash
Content created and supplied by: [email protected] (via Opera News )