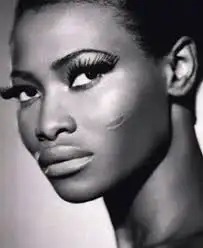 Tribal marks are permanent inscriptions made on human body usually on the cheek, stomach, around the neck etc. Every tribe has it's own style of tribal markings. So one could easily tell which tribe one belonged to by his/her tribe.
Tribal marks were practiced for so many reasons among which are:
1. Identification: people practiced tribal marks to be easily identified by their kinsmen. One can properly be identified by an identification card these days.
2. People also did tribal marks for beauty. Some people read beauty into tribal marks and therefore opted for it.
3. Tribal marks was also practiced for spiritual reasons. People who went for spiritual Powers will mostly have marks on parts of their body where such Powers will be inserted into the body.
Tribal marks has however been condemned for the following reasons.
1. It mars/destroys the beauty of a person. Tribal marks does away with the natural beauty one is endowed with. It should therefore be stopped.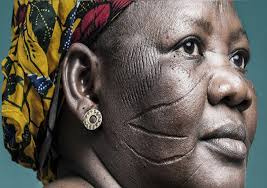 2. Tribal marks brings about discrimination among people. Why should a person be differentiated tribally by appearance in this modern day of trying to create unity?
3. Tribal marks kills the confidence of people. People who bear tribal marks feel mean of themselves when appearing in public.
4. The practice of tribal marks is also against one's fundamental human rights. Tribal marks are done at the childhood stage without one's consent. This is a breach of the individual's right.
The reasons for which tribal marks stood for are no longer valid and therefore should be stopped.
Follow and share for more stories.
By: jmahama
Content created and supplied by: Jmahama (via Opera News )