A couple of weeks ago, sad news hit the entire nursing fraternity especially workers at the Ketu South Municipal Hospital as a gallant nurse lost her life due to covid 19 infection. She died at age 56.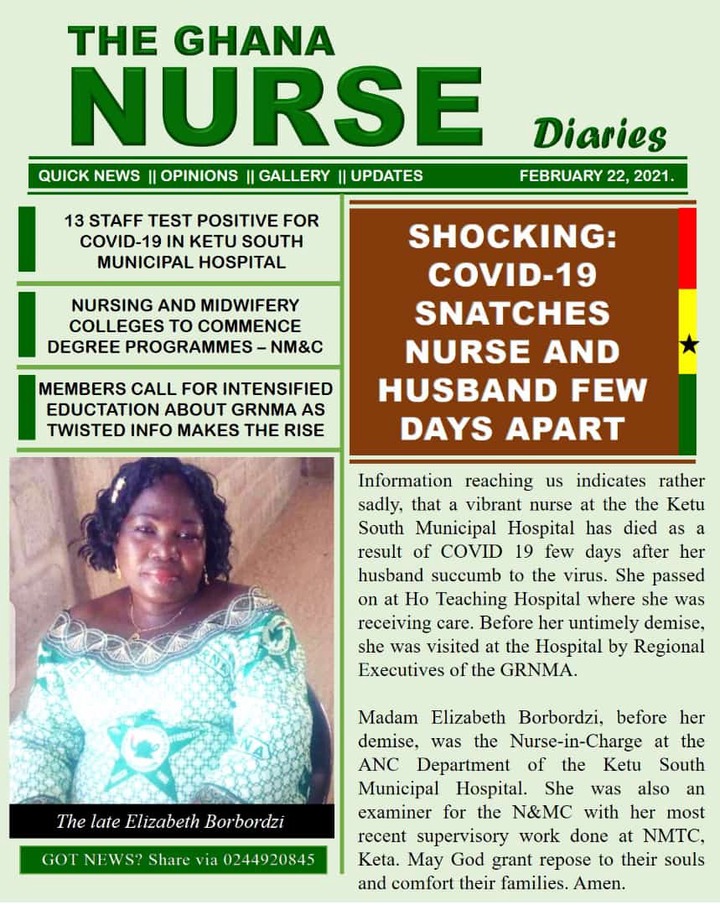 She was diagnosed with covid 19 infections and hence treatment was commenced. The condition deteriorated and she was referred to the Ho Regional Hospital for treatment. She was, however, pronounced dead a few days afterward. She spent most of her professional career working at the Ketu South Municipal Hospital.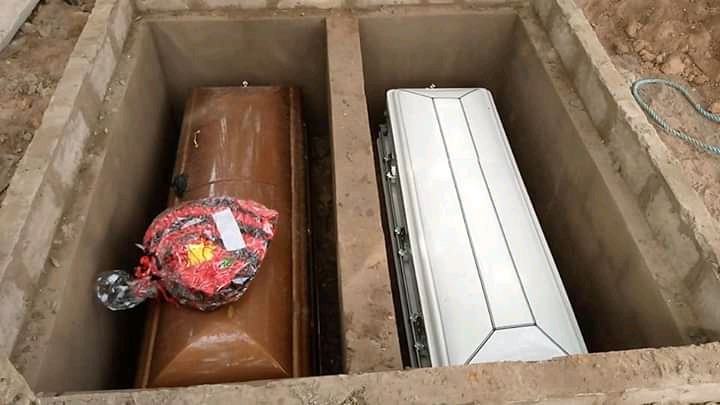 It is really sad as she lost her husband to the disease before her demise. The two of them were laid to rest yesterday.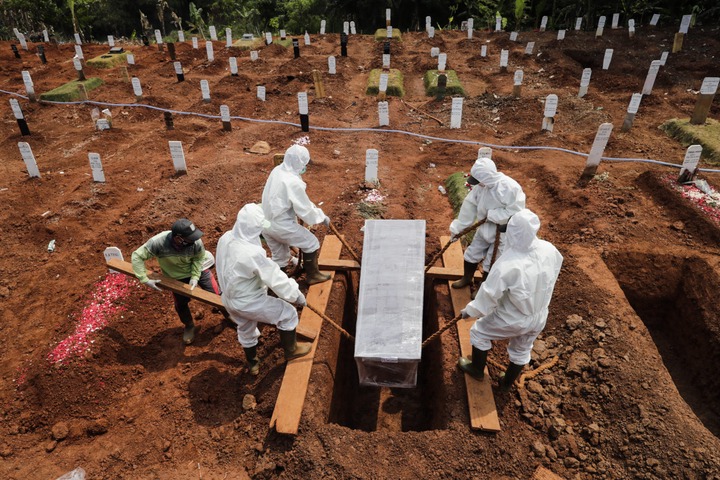 A short memorial program was held at the hospital to mourn the passage of the beloved nurse into the afterlife. The ceremony was attended by family members, staff working at the hospital, representatives of GRMNA, and other people who came to offer their final respect to the beloved mother, sister, daughter, and colleague.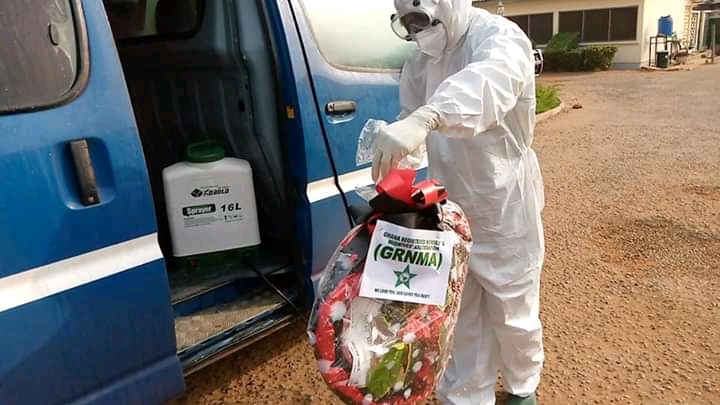 Ketu South Municipal hospital has indeed lost a gallant and experienced nurse. Students, her work colleagues, and family are going to miss her forever. May your soul rest in peace Sister Lizzy. You are forever in our hearts. 
Content created and supplied by: Dimonline (via Opera News )