The enemy of 2020, the spoiler and one that deteriorate plans in that year has risen again. The pandemic dear reader is what I am talking of. It very existence has cost lives, its very existence has cost families, schools and many businesses.
The pandemic if one would remember clearly started in China and upon arriving in Ghana, students were asked to come home in the month of March. Market women and traders had a hard time in their trading purposes and even big companies were massively affected.
Do you know there's a high cost in the treatment of COVID? Do you know if the government had not taken care of the treatment cost of the pandemic, the country would have been reduced to shreds? A big applause to the government of Ghana.
Did you know even after being treated, many who recover have had many side effects of getting sick unknowingly including weakness and had to be sent to the Intensive Care Unit (ICU)?
Drawing down to the main issue, a man posted a medical bill from the health sector on the treatment of COVID-19 and how much he spent. Believe it or not, it's really costly.
In the image as posted on facebook, he was asked to buy certain drugs that their names are even hard to pronounce, yet alone understand. He attached this message saying that COVID is not cheap and he's been to places that evening.
He further advised ladies and gentlemen to be cautious and do according to protocol and as one has been instructed to save one's self. He further said his main point wasn't even the cost but the complication and repercussions it leaves one in.
See this post from below: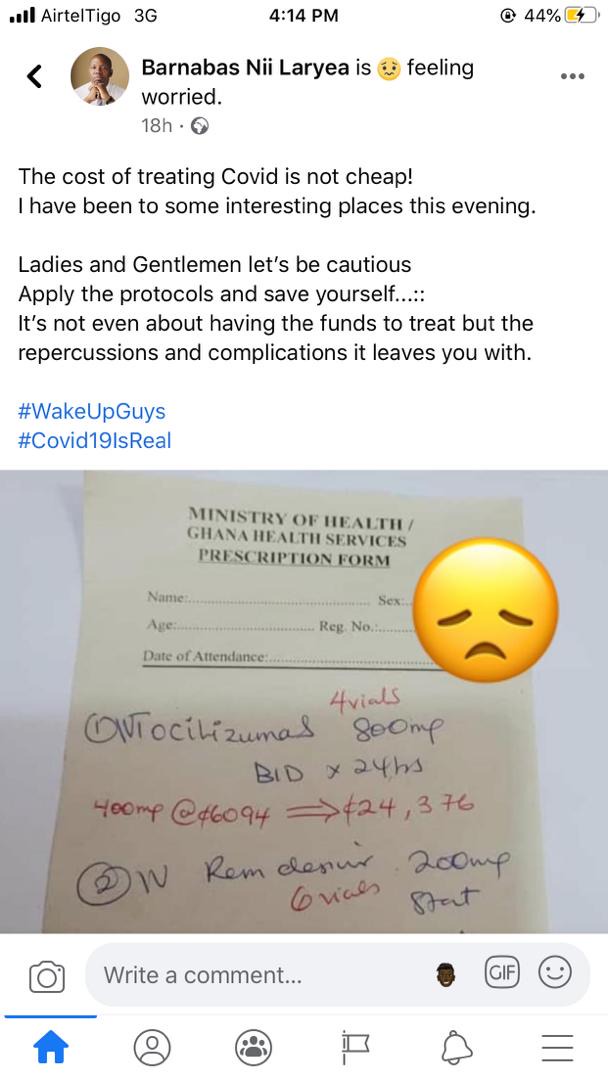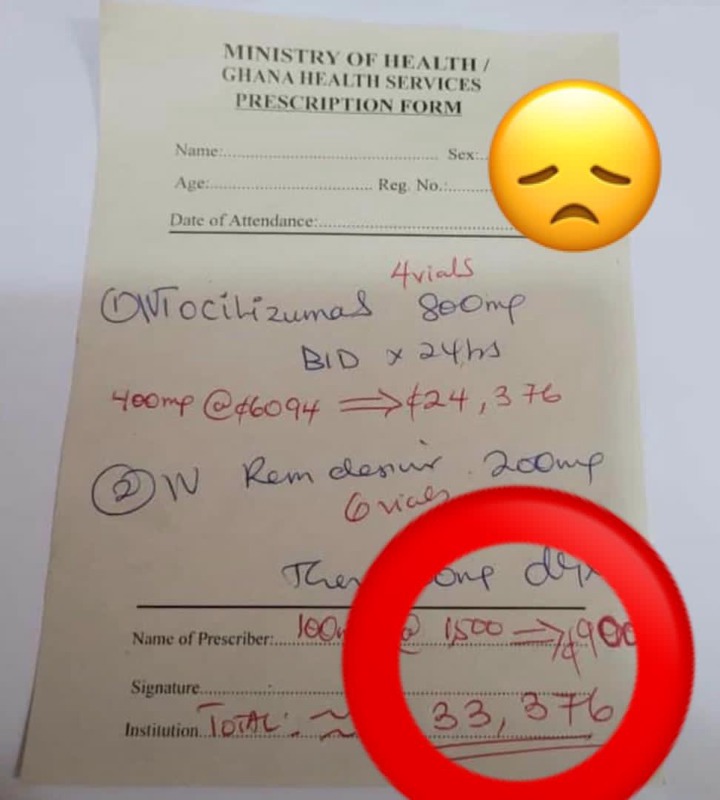 Dear reader, advice your ward to wear their face masks. That friend of yours who doesn't believe in it existence, that neighbor, that child, the students in school, your children, in fact everyone you know, both enemies and friends.
Don't give COVID a chance! Rise up and wear the face masks, heed to protocols set out and save yourself. I repeat, Don't give COVID a chance, Thank You. 
Content created and supplied by: OheneBoy (via Opera News )