Nowadays Ghanaian hospitals are becoming unbecoming, this is because Doctors and nurses of nowadays are ignorant and they don't care about the sick or the people in the needy.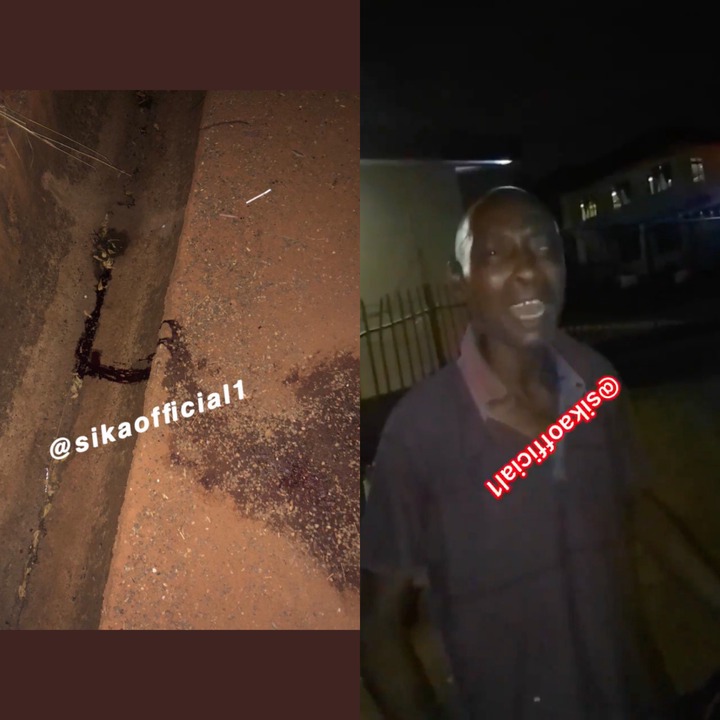 You can go to a hospital and you would see how a nurse is treating a patient so badly as if the patient forced him or her to become a nurse. This is so serious and the government must put a stop to it.
Yesterday around 9:40 pm there about, it was brought to our notice that, a 39year old woman went to the Achimota Hospital to give birth but unfortunately she was sacked why because she came with no items.
After the woman was sacked, on her way going out from the hospital, unfortunately she gave birth but passed away.
A man who was with her explain for further understanding, he said, when they went to the hospital the doctor asked for her items and unfortunately they weren't having any item, so the doctor told them to go back meanwhile the woman was dying instantly so they insisted that they won't go so the doctor instructed the securities and they threw them out from the hospital.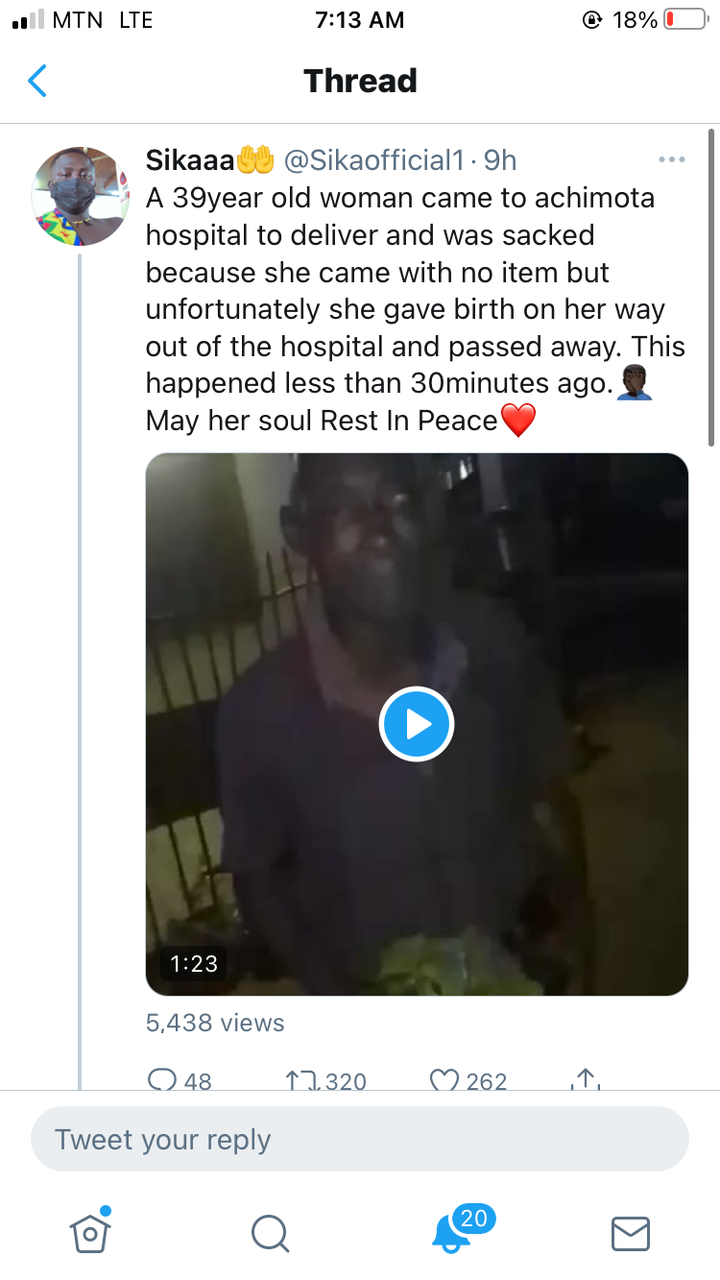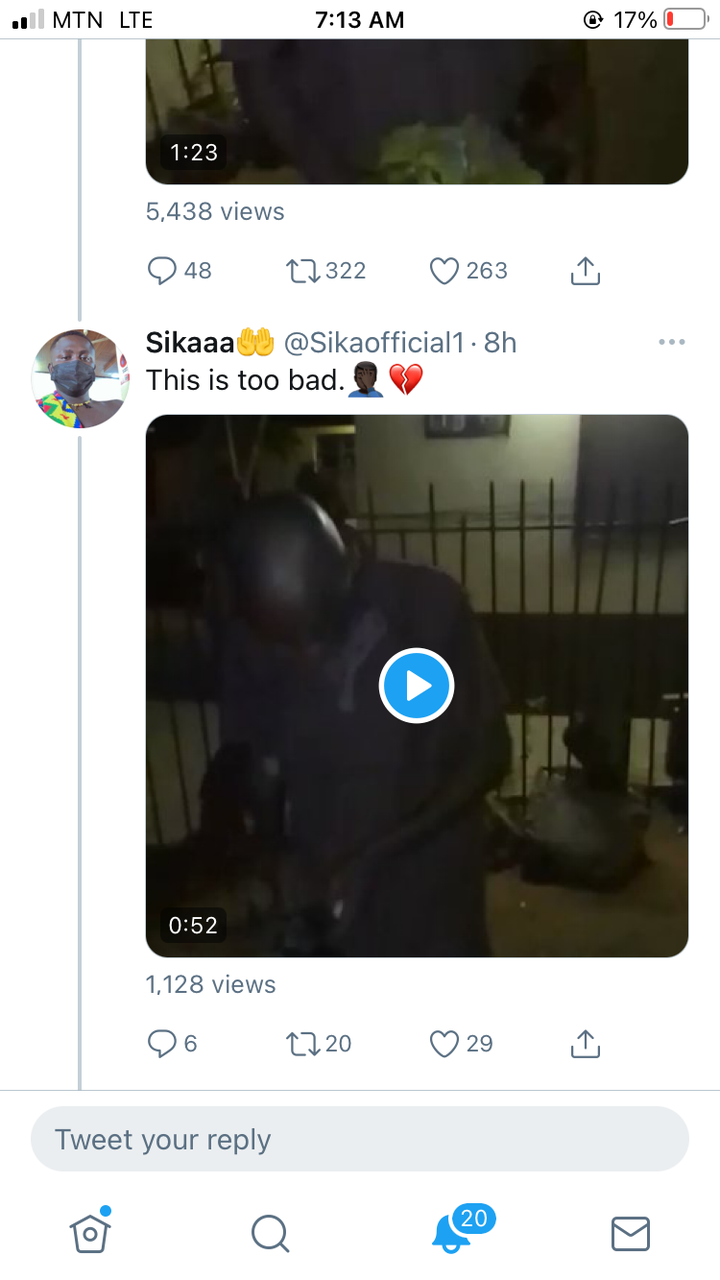 Here is the place where she delivered, so sad.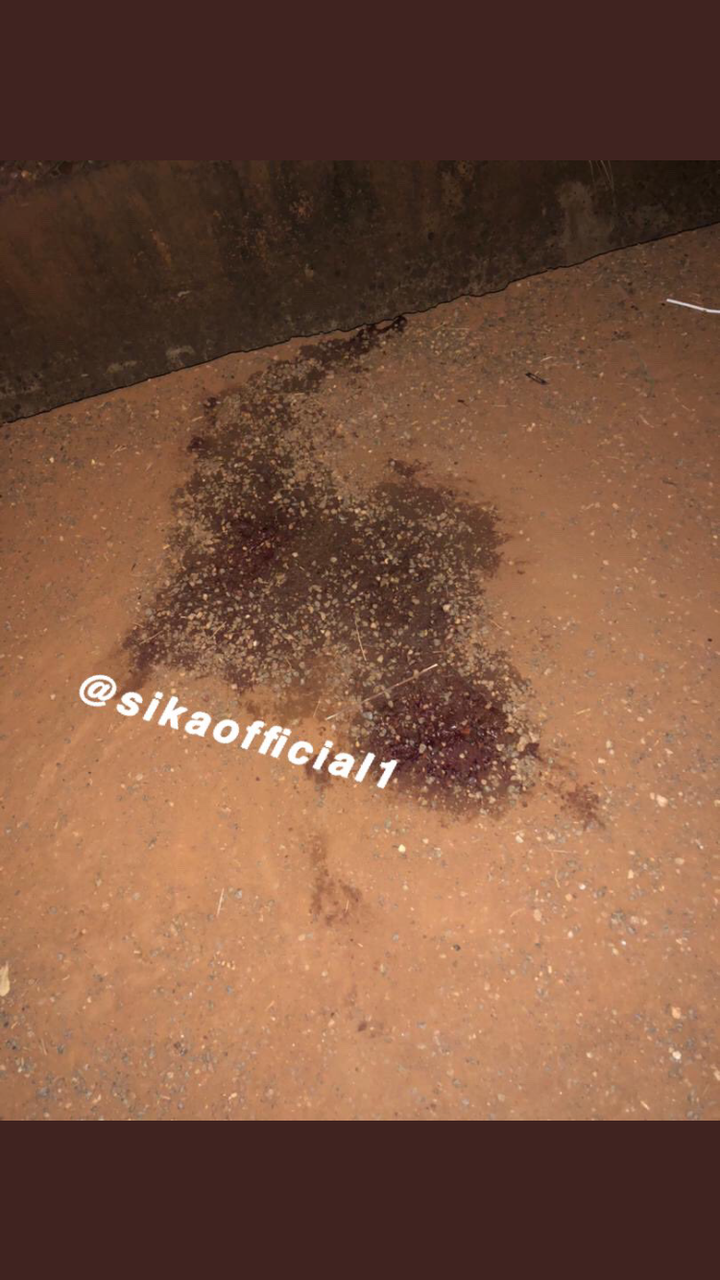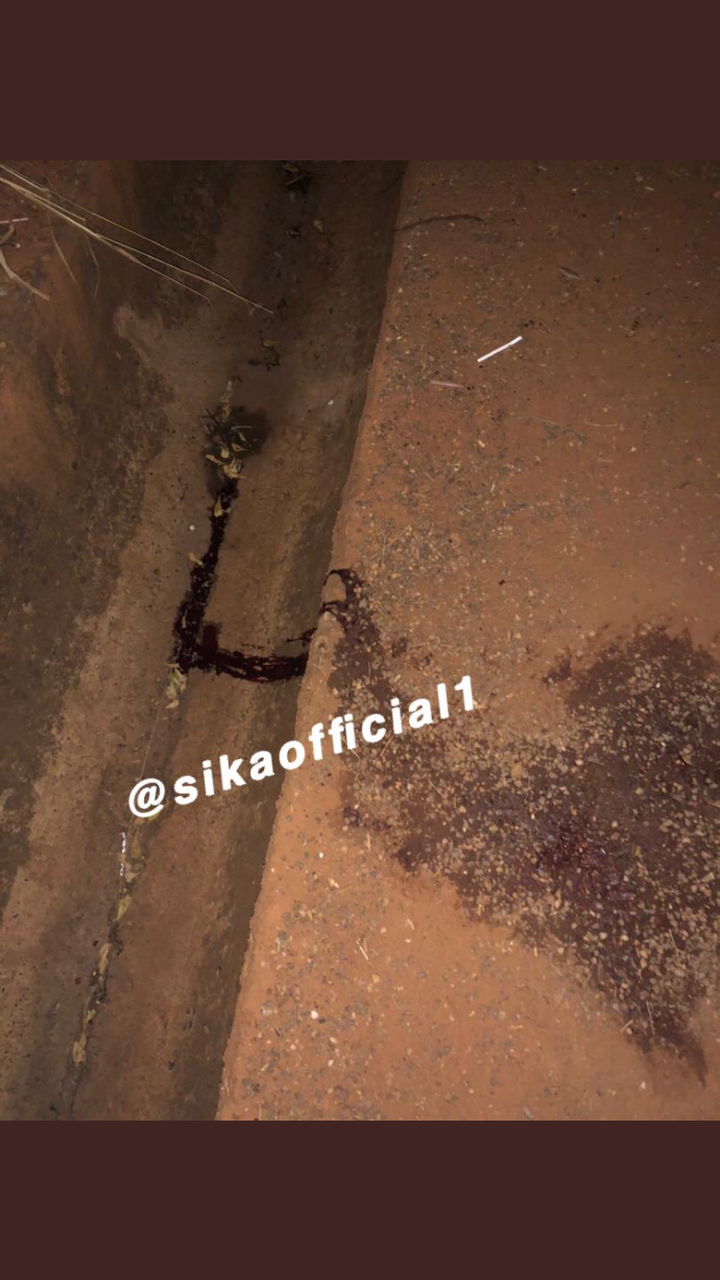 Reference from SIKAOFFICIAL.
please follow and share thank you
Content created and supplied by: LtvGhana (via Opera News )