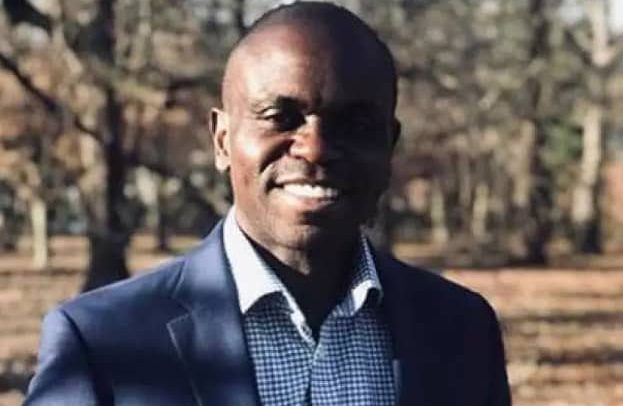 A Ghanaian Paul Mensah led the team of Pfizer scientists, engineers and technicians who were able to develop a vaccine that is 95% effective against the coronavirus. Paul Mensah is a chemical engineer and vice president of the bioprocess research and development group at Pfizer based in St. Louis and Andover, Massachusetts. It's responsible for developing and manufacturing the vaccine's DNA starting material and the messenger RNA drug substance that ultimately becomes the vaccine.
Paul Mensah earned his M.S. and Ph.D. at University of Virginia (UVA) in 1997 and 1999 respectively, received the award from Mike Todd, executive associate dean and chief operating officer at the School, at the Thornton Society Dinner. The annual award recognizes graduates of the School who, through their career and service to the University, state or nation, have brought recognition to UVA and to themselves as individuals.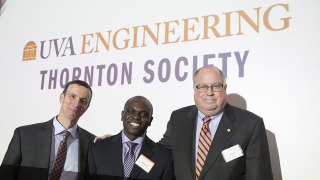 He bagged several other awards as a Chemical Engineering student.  Mensah earned the 1997 AIChE Outstanding Scholastic Achievement Award, an Outstanding Graduate Teaching Assistant Award and the department's highest recognition for graduate students, the Lou Rader Award in Chemical Engineering. He has on two consecutive occasions won the University of Virginia School of Engineering and Applied Science's Distinguished Alumni Award winner is a graduate of the Department of Chemical Engineering.
He started working at Pfizer straight from UVA as a research scientist in Groton Conn. He has risen steadily to his current position to lead of the company's major businesses.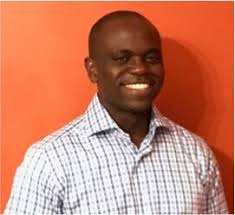 Paul Mensah was named the Vice President for bioprocess research and development and drug supply in Biotherapeutics, Pharmaceutical Sciences at Pfizer Inc. based in St. Louis. He also leads the group's sites in Massachusetts, North Carolina and New York. A key responsibility is overseeing the development of innovative processes for manufacturing Pfizer's growing portfolio of biotherapeutics, including gene therapy and vaccines.
At Pfizer, Mensah has led projects or teams working on commercializing new biologics. They include research project leader for a highly complex recombinant protein being developed as a potential replacement for intravenous immunoglobulin in the treatment of autoimmune disease.
He led or co-led drug substance development teams for two different monoclonal antibodies for lung cancer and melanoma. One of them, tremelimumab, is now out-licensed to another company and is in clinical development using the same drug substance process developed by Mensah's Pfizer team.
He is also a diversity leader through his service on the Pfizer Global Blacks Council. As a leader and an influencer, he took a picture of himself taking the covid-19 vaccine to encourage the black community to follow suit and be vaccinated. He has explicitly elaborated on the safety and efficacy of the vaccine.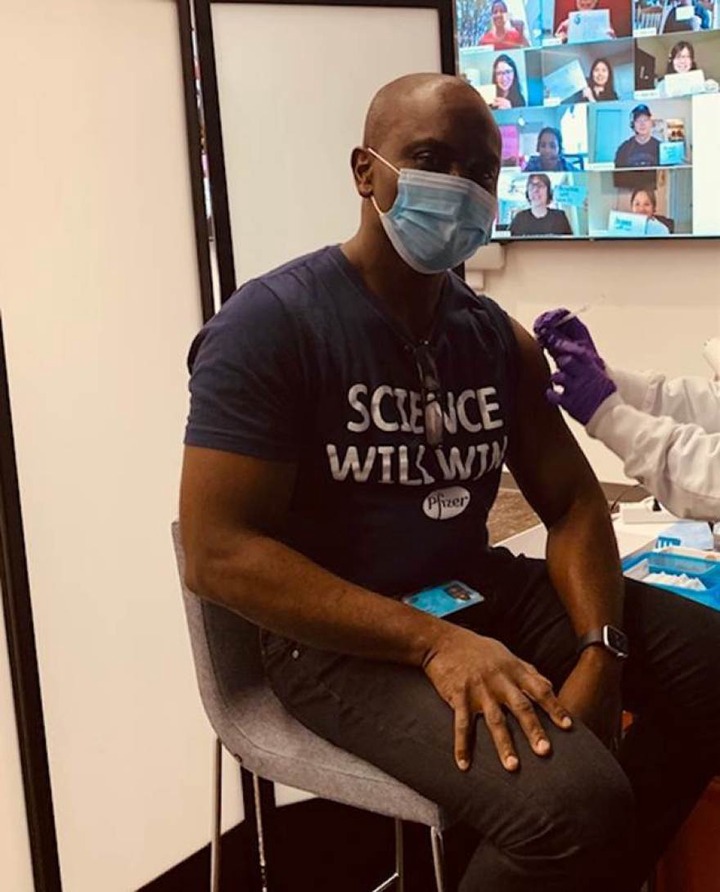 Mensah is a member of the American Institute of Chemical Engineers, American Chemical Society and the Society of Biological Engineers.
He is married with kids.
Do you find this article informative and relevant? Share your thoughts by commenting below. Kindly follow and share for more stories.
Content created and supplied by: TalesGhana (via Opera News )