Infertility in women have given a greater number of women psychological trauma all over the world meanwhile the remedy is just at the backyard of our houses and along our roads. Let us look at the causes of this disturbing situation and then look at the remedy immediately.
Causes Of Infertility In Women
- drug abuse(alcohol, cocaine, marijuana)
- ovulation problems
- damaged uterus or fallopian tube
- cervix problem
- age(attained menopausal age)
- stress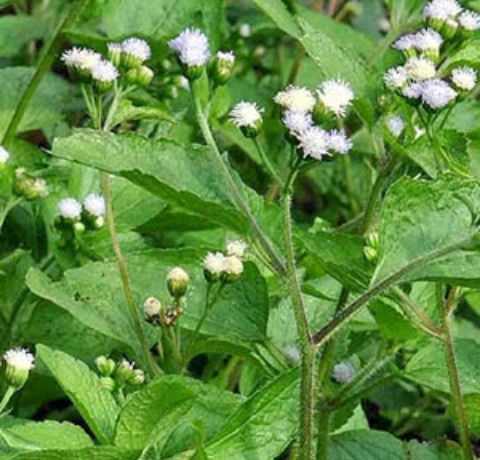 Remedy (1)
Active ingredient;
- ageratum conizoide (guakro or efoe momoe)
Nicknames: king of herbs,adwoa-kura,guokuo etc.
Preparation;
Gather some fresh leaves of ageratum conizoide or guakro. Grind guakro,add water then filtrate and drink in morning on an empty stomach and drink again in the evening.
Again purge with the same filtered solution while in your menses, preferably from the second day of menses till the end.
Procedure 2;
Acquire some leaves of guakro or king of herbs and dry it.
Grind the dried leaves into powdered form.
Dosage;
Take a large spoonful of the powder in a large cup of warm water, porridge or soups, mix it and take it in the morning on an empty stomach and in the evening.
NB: 1. don't be disturbed if you happen to find some whitish liquid in your pants, it's called cervical mucus which assist sperms to swim easily.
2. It's forbidden to take any chemical drugs during this course.
Remedy (2)
Active Ingredient;
- tetrapleura tetraptera(prekese)
Nicknames: aridan,aidan fruit, galbanum,four sides etc.
Preparation;
Cut or grate the softer portions or flesh of aridan. Put the cut or grated aridan in bottle and add 2 litres of water, leave it to macerate for few hours.
Dosage:
Drink a glass daily at bedtime after three hours of taken meal for effective intestinal absorption.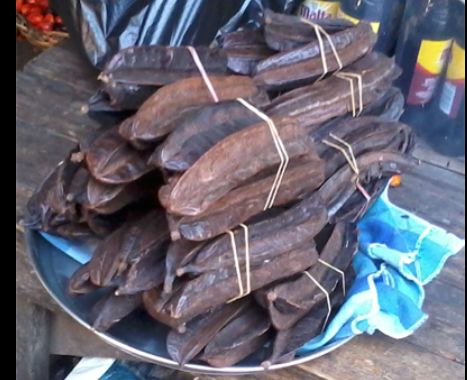 Procedure 2:
Warm a glass of the macerated aridan juice.
Purge with it as enema, please stay on your left side of your body when sleeping to aid in better circulation of the remedy. Continue for 14 days to smile in few months time and give glory to your Maker,Who created us and the herbs.
Golden Recommendation
✓Do's when embarking on this course✓
- eat balanced diet at all times
- eat plenty of citrus fruits for vitamin C
- eat nuts, sunflower, sesame seeds and shellfish for zinc
- brown rice, iron rich foods for vitamin B and E
- soyabeans and almond for magnesium
- have frequent sex after one week of your menses
- lie flat on your back with face up and if possible put pillow under your buttocks
*Don'ts*
- don't let your husband withdraw immediately
- don't be hurry to wake up
- don't stress yourself
- never fight your husband when taking this course
- don't load yourself with work
- don't try to lift heavy object
- stop the remedies 4 days to your menses
- avoid hot meals including tea
- avoid alcohol
- avoid sugary drinks
- avoid highly refined foods
[ to achieve prompt results requires collective efforts from the man and woman to take critical look of what had been said above and emulate] Good luck to everyone who need a baby. Don't be selfish to send to someone in need.
By: ibiluck
Content created and supplied by: Ibiluck (via Opera News )