The never ending urgent need for speed in today's world makes procrastinators feel out of place making them seem lazy and unserious with the work at hand and even in life as a whole. But does procrastination, which is defined as the act of putting off doing something to a later time deserve the bad reputation and defamation it has been suffering for ages past? Read on to find out the surprising benefits of procrastination and how it can make your life more productive.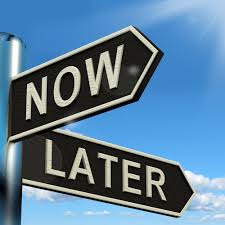 More Creativity and Good Output
Imagine having 1 week to complete a project that you can complete in just a day but also knowing perfectly that you can produce high-quality work when you spend enough time on it. In such an instance, you postpone completing the work and get a lot of time to explore more ideas and to be creative so you can keep making valuable additions until the deadline is near and finally completing the whole project.
Time Management
The available time left after postponing the completion of the project can be used to complete other important tasks that do not require much creativity but has to be finished in the shortest possible time.
Anxiety Reduction
Procrastination can also be used to mentally or psychologically prepare oneself to do the things they hate or are afraid of doing.
Postponing doing something can also give you enough time to do the things you like doing while still thinking about the project to be completed. And so long as that doesn't interfere with your productivity, there's nothing wrong with it.
GOD AND PROCRASTINATION
God using six days to create the world instead of one or even minutes doesn't mean He's lazy but rather He was more concerned more with quality than speed. Taking a long time for your prayers to be answered doesn't prove His incompetence but rather He knows that direction is more than speed.
WHEN PROCRASTINATION BECOMES A PROBLEM
All the bad reputation procrastination has suffered is a result of some people's habit of putting something off and not replacing it with any useful task.
What other benefits do you think should have been added to the list? Comment below and don't forget to share and follow me for more educative and informative content.
Content created and supplied by: InfoLab (via Opera News )