As in the past, old men and women were noted for exhibiting characteristics for an impending Stroke and eventually having stroke, it is different this time around as all races are susceptible to stroke.
Speaking with Nana Quansah, an informed and experienced Physiotherapist of YNORT Homeopathic Clinic on Radio 1 100.7FM, he noted that though cases of Stroke are soaring higher in the nation, citizens can know the immediate signs and symptoms of an impending stroke.
Numbness
Nana Quansah said there would be Suddden numbness or weakness in face, arms and legs or especially (one side of the body). This he said is as a result of insufficient blood and oxygen flow.
Sight Impairment
He added that there would be a Sudden vision problems in one or both eyes
Confusion
At the slightest provocation one gets confused unlike before and if such experiences occur, it might be a sign of a possible stroke. There will also be an experience of trouble speaking or understanding speech.
Difficulty In Mobility
A person is subjected to a possible stroke if he/she experiences sudden difficulty in walking or dizziness, loss of balance or problems with coordination.
Severe Headache
Another sign of a possible stroke is experiencing Severe headache with no known cause.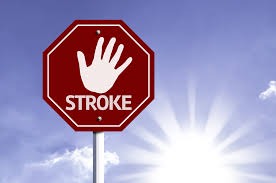 It is therefore important to note that Stroke is one of the leading cause of Death in the 21st Century.
By: todayaccuracy.com
Content created and supplied by: todayaccuracy (via Opera News )