According to Wikipedia, Palm oil is an edible vegetable oil derived from the mesocarp of the fruit of the oil palms, primarily the African oil palm Elaeis guineensis, and to a lesser extent from the American oil palm Elaeis oleifera and the maripa palm Attalea maripa.
Healthline, a popular health information website also define palm oil as Palm oil comes from the fleshy fruit of oil palms. Unrefined palm oil is sometimes referred to as red palm oil because of its reddish-orange color.
Health Benefits of Palm Oil
Enhance vision
Source of Vitamin for Pregnancy
Treat cancer
Cardiovascular problems
Traditional uses
It prevents neurological degeneration.
It inhibits the chances of cancers such as stomach, skin, lung, pancreas, breast, liver, lung, colon and prostate cancer.
It helps to promote immunity power.
It promotes the healing process of injuries.
It is used to cure malaria, high cholesterol, high blood pressure and cyanide poisoning.
It is used for losing weight and increase metabolism of the body.
The Unsaid
I am informed that this is how palm oil is processed in some parts of our country. If true then the FDA has got loads of work to do. Cos this could cause us (consumers) a lot of health problems. Imagine this lady with STI's or in her menses. SMH 🤦🏽‍♂️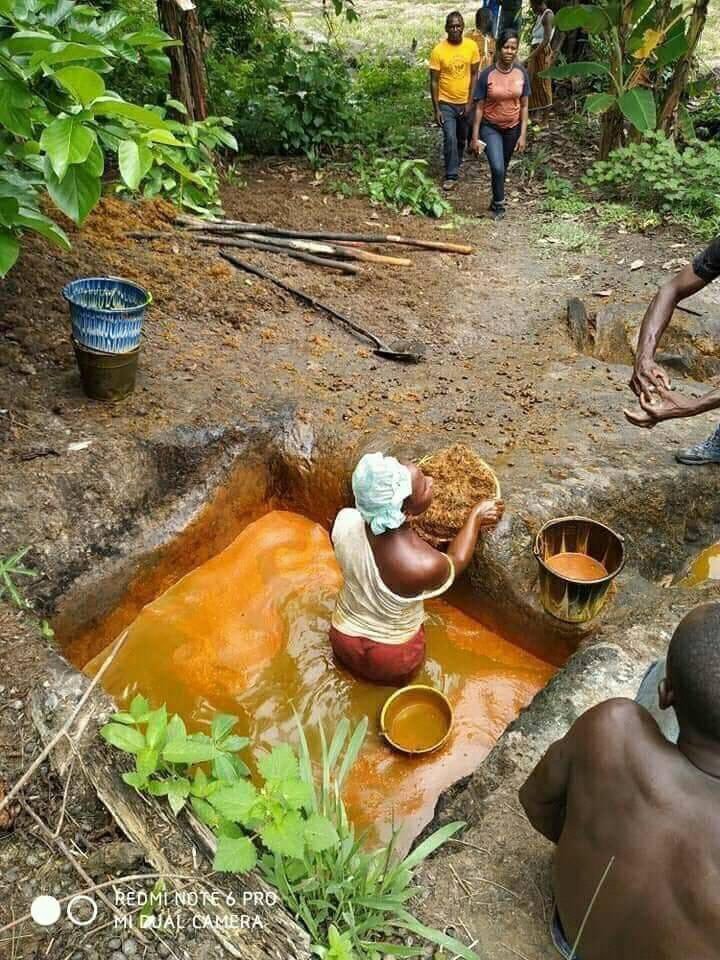 There has been diverse and cross section of comments speaking volume of the process. So are of the view that it's the production of locally made soap 'alata samina'.
View some comments below and make your own analysis on the above subject.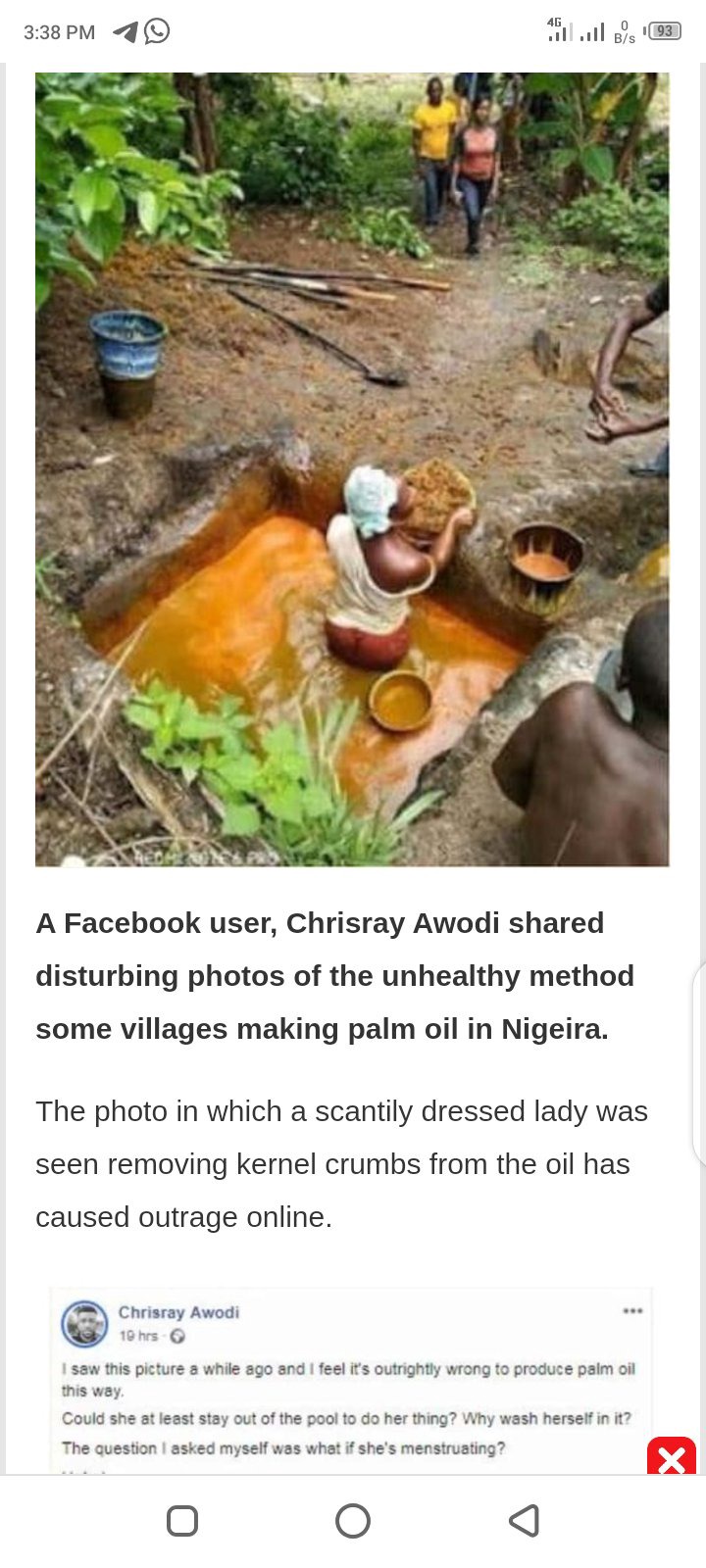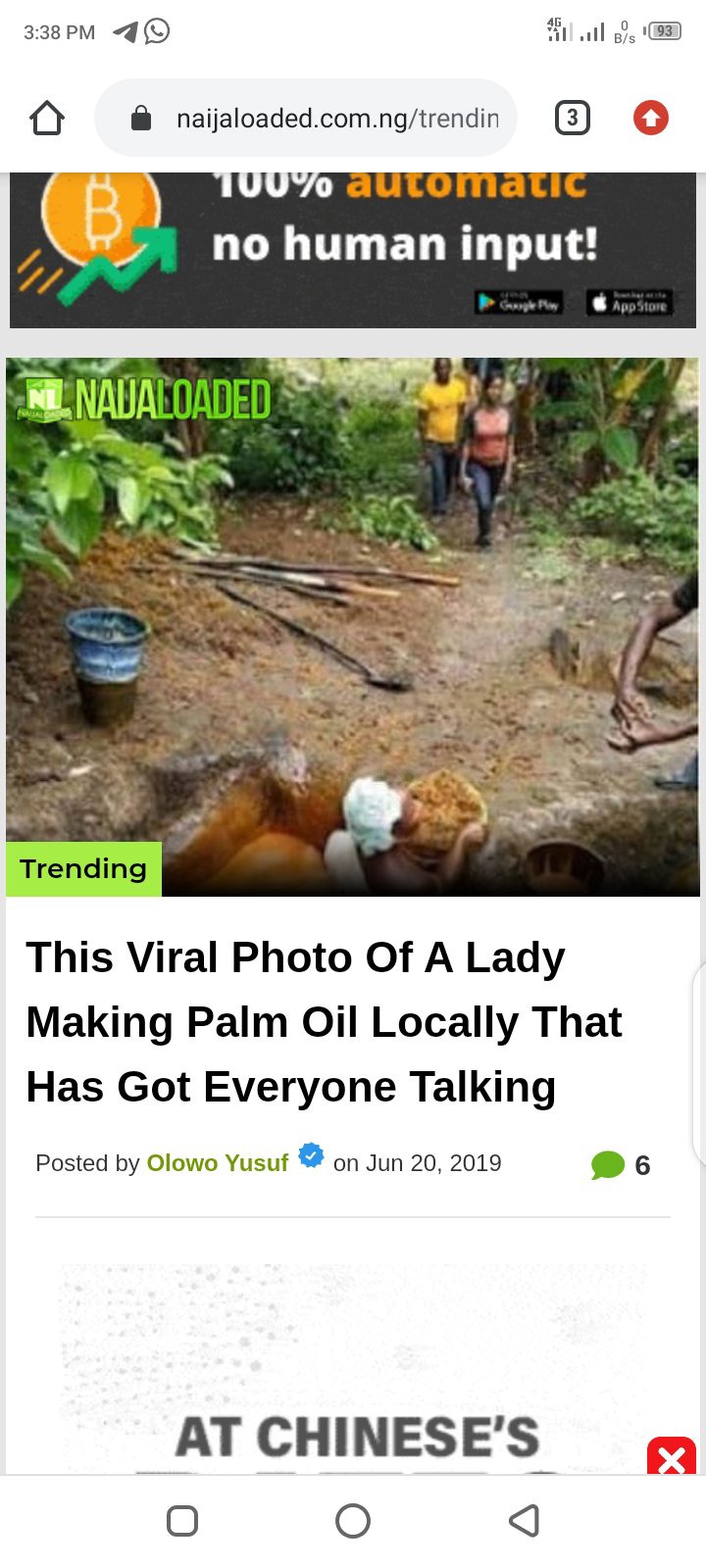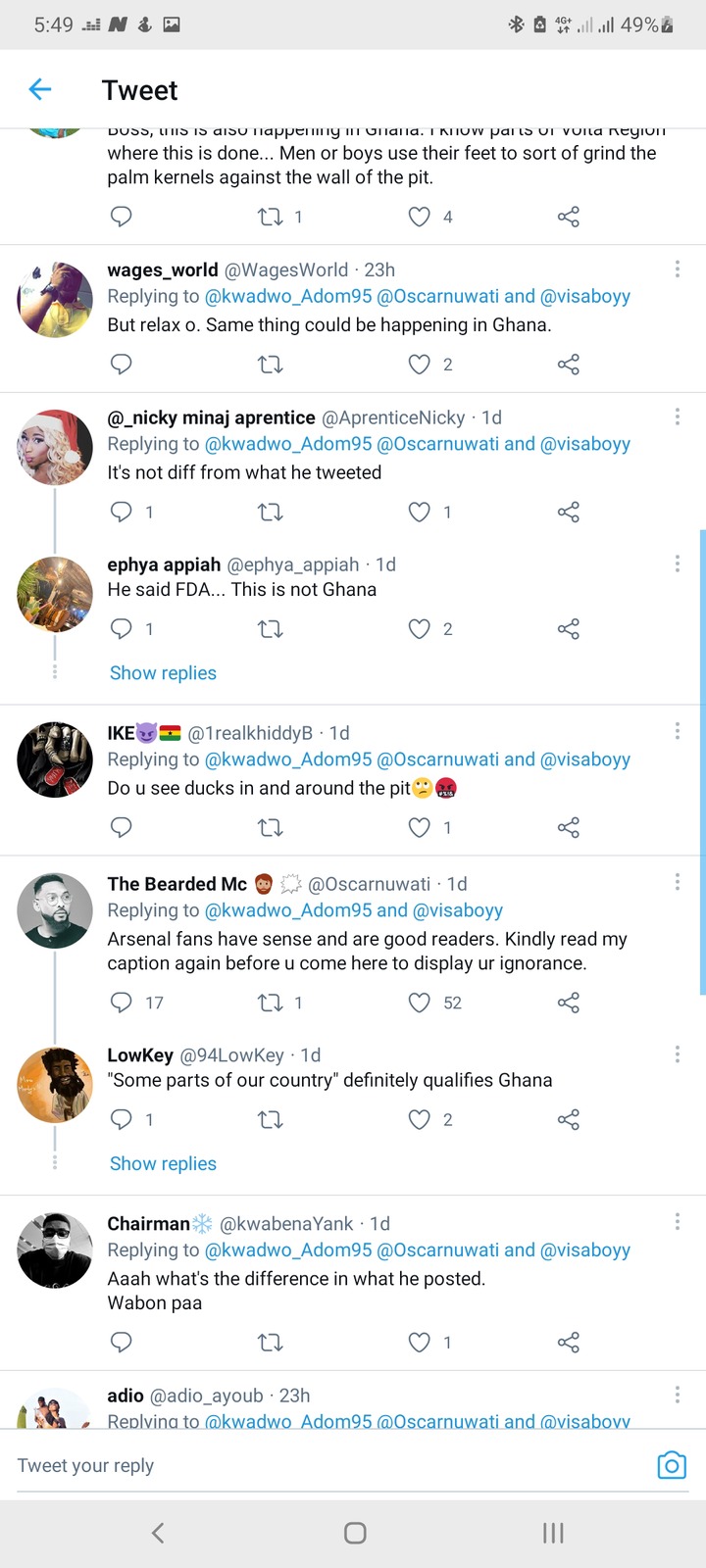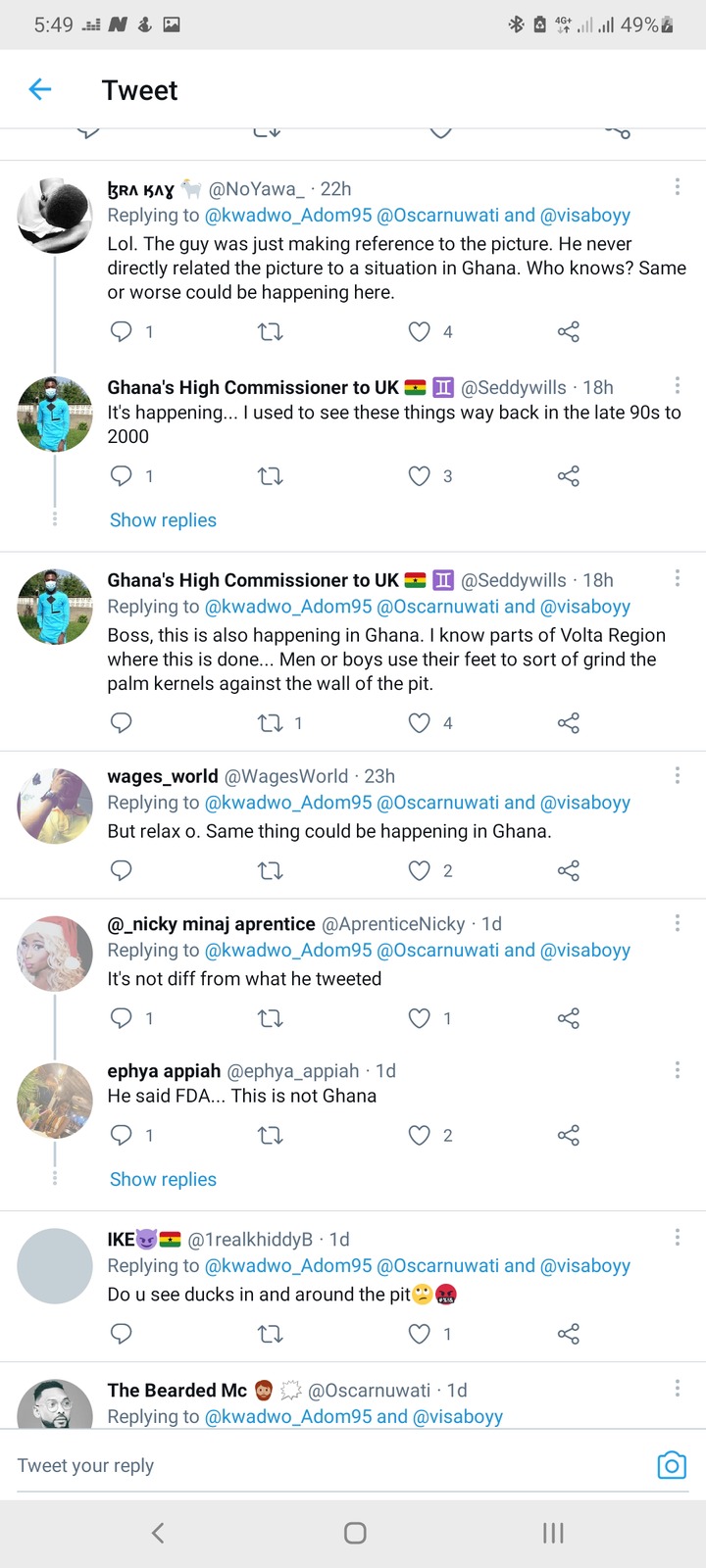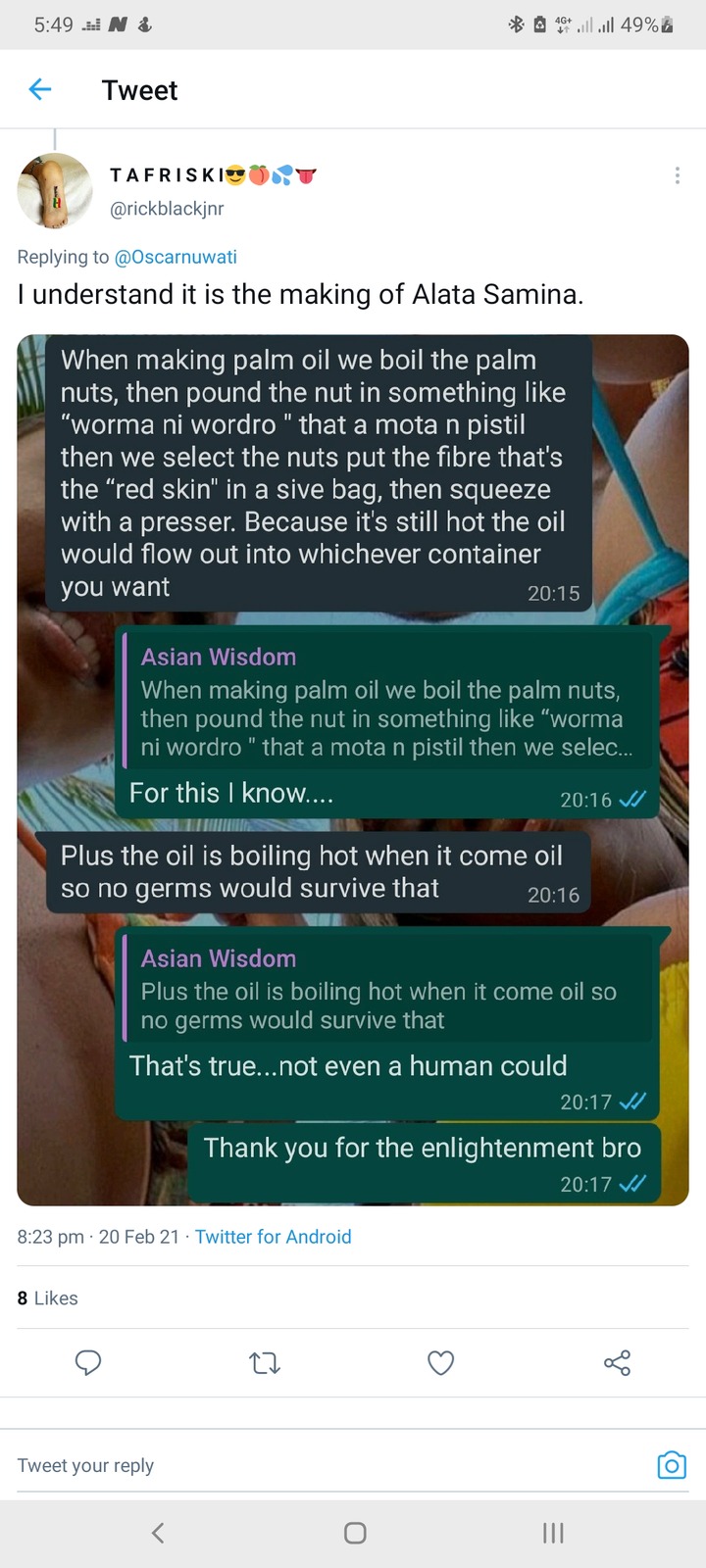 Content created and supplied by: EDznews (via Opera News )