The human body is very delicate that's why we need to pay extra attention to every organ in the body thus a urinary tract infection is an infection in any part of your urinary system which includes kidneys, bladder, urethra and ureter.
Being a woman is not easy so women need to pay extra attention to their bodies because if you're a woman, your chances of getting a urinary tract infection is very high compared to men.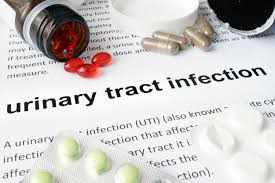 This article will look at the symptoms of UTI and how to make it less likely to get one. If you spot any of these symptoms then you need to go and see a medical practitioner for help.
1. Burning sensation when you pee.
2. An intense urge to pee, even though less comes out.
3. Cloudy and smelling pee.
4. Pressure in your lower abdominal area. 
5. Feeling shaky.
Bacteria can travel from your anus to your urethra that's why most medical practitioners advise women to wipe from front to back after visiting the washroom however, not only through that but bacteria can be introduced into your urethra through sexual activities so it's important to avoid multiple sexual partners.
In order to avoid UTI infection, take note of the following on how to prevent it.
1. Empty your bladder as soon as possible whenever you feel like.
2. Drink more water to rejuvenate the body at all times. 
3. Bacteria could enter your urethra during sex so pee after sex to flush any bacteria out.
4. Cleanse your genital area before sex.
UTI is a painful disorder which affects the flow of urine and it is one of the most common infection in the world so let us spread the news to create awareness to help eradicate it. Quick reminder, if you spot any unusual signs in your urine flow, go and see a doctor and avoid self medication.
Content created and supplied by: Marvxkin (via Opera News )