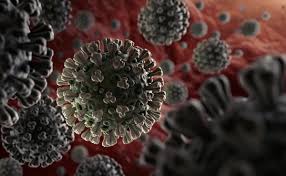 Researches and evidence suggest that the form of corona virus that just emerged in the United Kingdom could be more deadly than the corona virus its self. But, However many countries are trying to bring their vaccines out and we are just hoping to get the right vaccine for this pandemic diseases.
This new Disease has already spread in its origin and it has also now appears that, this new diseases may be associated with higher death degree of death rate or mortality.
And as at now, we were recently informed by the Ghana Health Service that new Pandemic disease is somehow spreading heavily in Ghana.
Ghana Health Service said with caution that, if a proper care is not taking, the rate at which the Corona virus spread in Ghana will be less for UK's Virus. That is if we fail to adhere to the safety protocols given to us by the Government.
We are just urging our fellow Ghanaians to safely abide the rules and regulations of the Noble Pandemic disease as UK's Disease has Stroup in. Please Covid 19 is real and it kill people, lets abide the rules so that we save our self and the families and also the entire Nation.
Thanks for reading my article, please share for the benefits of others. Please give us your comment and remember there is no an insults.
Content created and supplied by: Revival-News (via Opera News )