I Am Crying Because I Will Die Soon And My Little Girl Will Be Alone - Woman Narrates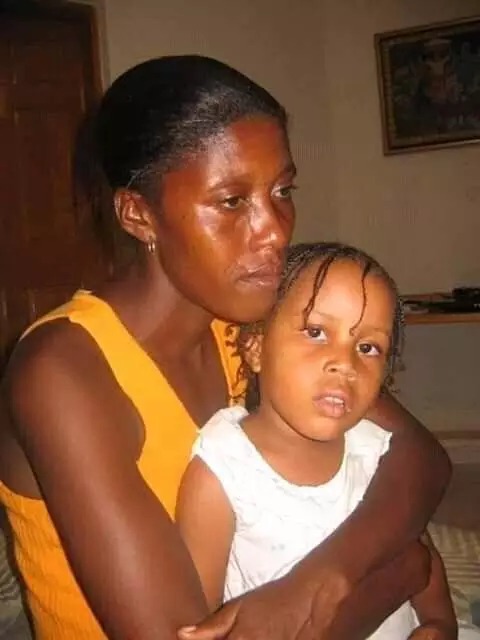 This was said by a young African mother who is afraid of dying soon and leaving her child to become alone after her death. According to the content that was provided on the internet, this woman's name is Unitor Adhiambo Odumbe, a mother with a child, who suffers from stage 4 colon cancer who is currently at a charity home.
This woman has touched the heart of several individuals who saw the post. The post was to help her raise huge sums of money to facilitate her treatment and chemotherapy. According to this woman, If she does not get immediate treatment, she might pass away and leave her only daughter behind.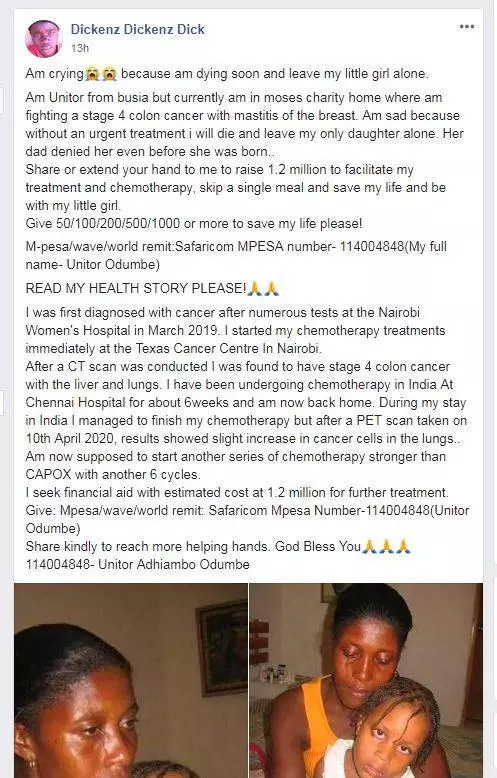 This woman's story is not only sad but also painful. She was first diagnosed with cancer in 2019 where she started her chemotherapy treatment. After a computerized tomography, it was revealed that she had stage 4 colon cancer with liver and lungs. She went to India for treatment but after all that, she is experiencing an increase in cancer cells in the lungs and now she has to get a new series of treatments. Worse yet her husband who is supposed to assist the household in difficult times like this has left the family.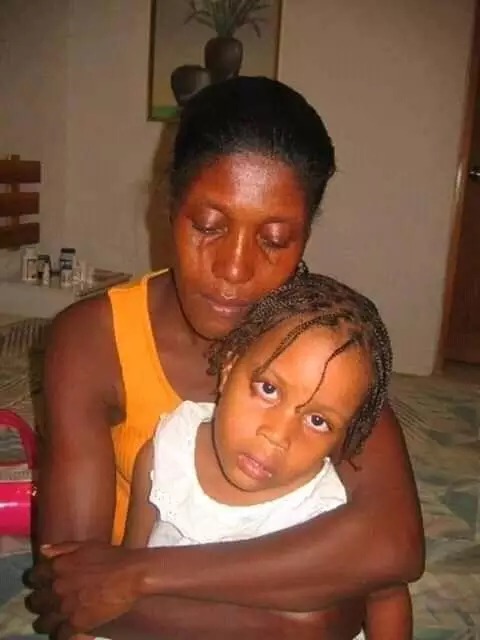 This woman needs our earnest prayers. Let us know your thoughts in the comments.
(Do not forget to share and like this post)
Content created and supplied by: Clockworks (via Opera News )