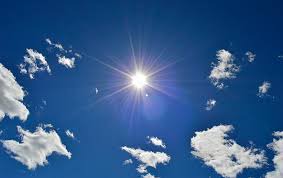 In Desert here on Earth, Heat that has travelled 150 million km from the sun can be hot enough to fry an egg. The Sun's surface is a super-hot, about 6000 degree Celsius, and its center or core is even Hotter.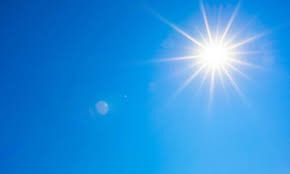 Not even with sunglasses fully protect your eyes from the Sun's dangerous Ultraviolet (UV) rays. Ultraviolet Rays can burn your eyes and make you blind. If you want to see the Sun safely, Ask an adults to show you how to project It's Image on to a sheet of paper.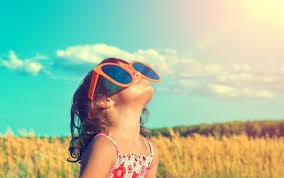 Even, very short direct observation of the Sun has its potential to cause damage to your eye. A clear demonstration of this statement is that, take a magnifying class point it at directly to the sun, and direct the sun's rays on a sheet of paper of rubber. At a time, the paper will burn in to ashes.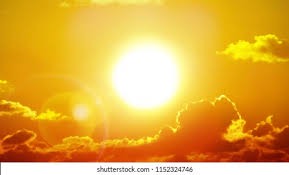 This is because, as you focus the Sun's rays on the paper, it however create a great amount of heat energy, and this energy is able to burn the paper. Even research has proven that, the amount of heat, produced by the magnifying glass, will be enough to cook food for.
What is worst about the lens is that, the Biological lens in your eyes, is about four times powerful than the magnifying glass we are talking about.
The main reason why it is not advisable to use even sunglasses to look directly to the sun is that, the sunglasses produces a great amount of energy, and this energy is enough to literally burn holes in your retina or the light-sensitive cells at the back of your eye. And it causes damage.
It conclude with, I advise you not to look the sun through an unfiltered camera, telescope or binoculars, regardless of whether you are wearing eclipse glasses.
And, I have explained the reason for you above. Thanks for reading my new article, please as you know the importance of this topic, kindly forward it your lovers, to spread this message, I have save life by introducing this message to you, will you help me to save other's life? Yes, Please forward this message, comments and give your ideas, follow for more interesting news, and never forget, abusive languages are prohibited as you are going to comments.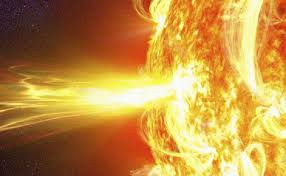 Thank you very, much. And one thing is that, wear your mask, corona virus is real. bye
Content created and supplied by: Friendnews (via Opera News )