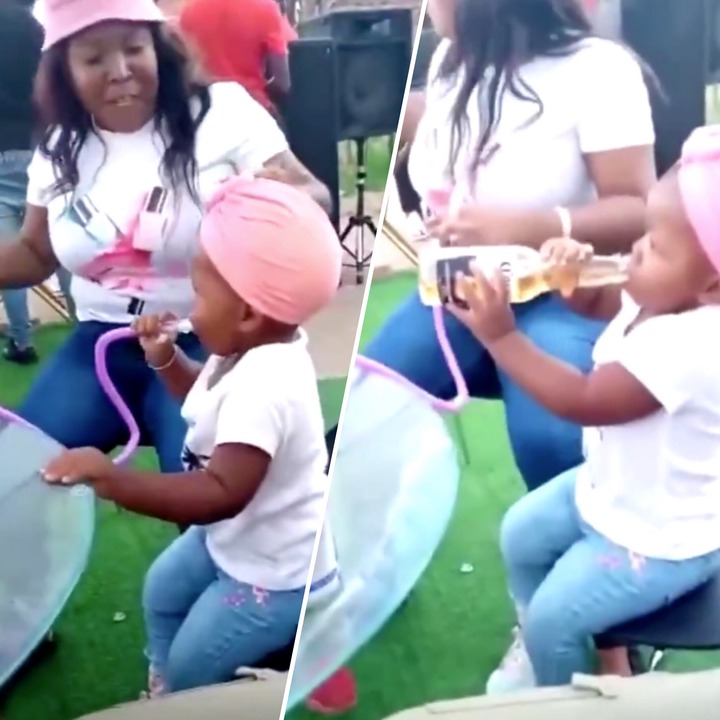 A video has gone viral on the internet for the wrong reason. In the said video, a woman who is presumed to be the mother of a little girl was giving the girl "shisha" to smoke.
They seems to be at a party and having fun. The woman who was smoking the shisha herself was seen giving it to the child to also smoke it.
The little girl also smoked the shisha like she was an adult. She inhaled it and the exhaled the smoke out. People at the party were amazed at how the child was smoking the shisha. Some were hailing her and cheering her on as this little girl continues to smoke it.
After smoking, the mother went ahead to offer the child alcohol. The little girl also started to drink the alcohol. The people there were laughing and cheering the child on.
Here are screenshots of the video: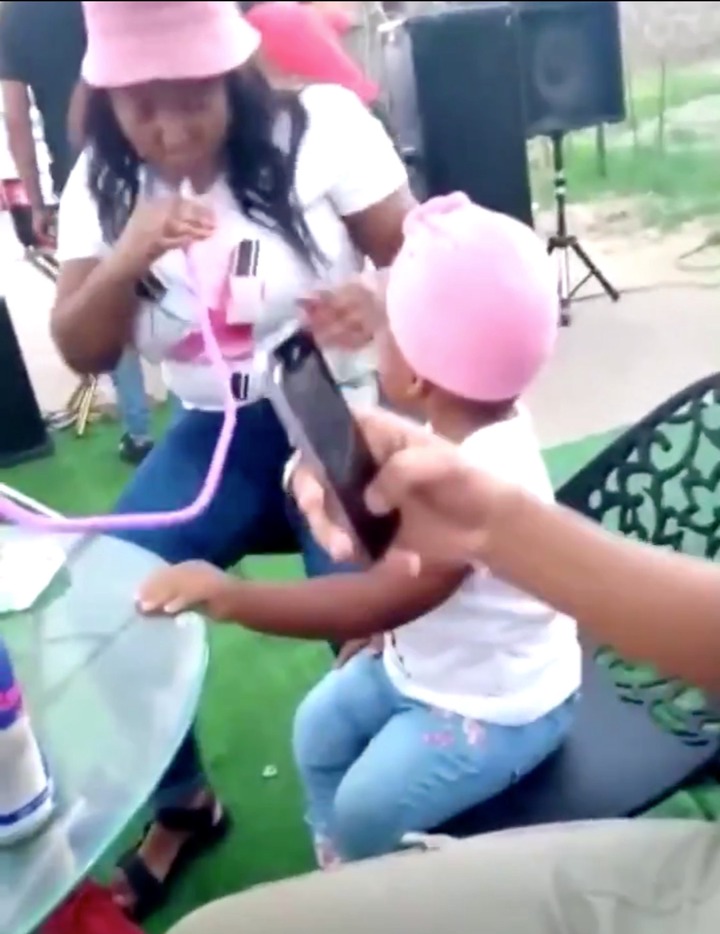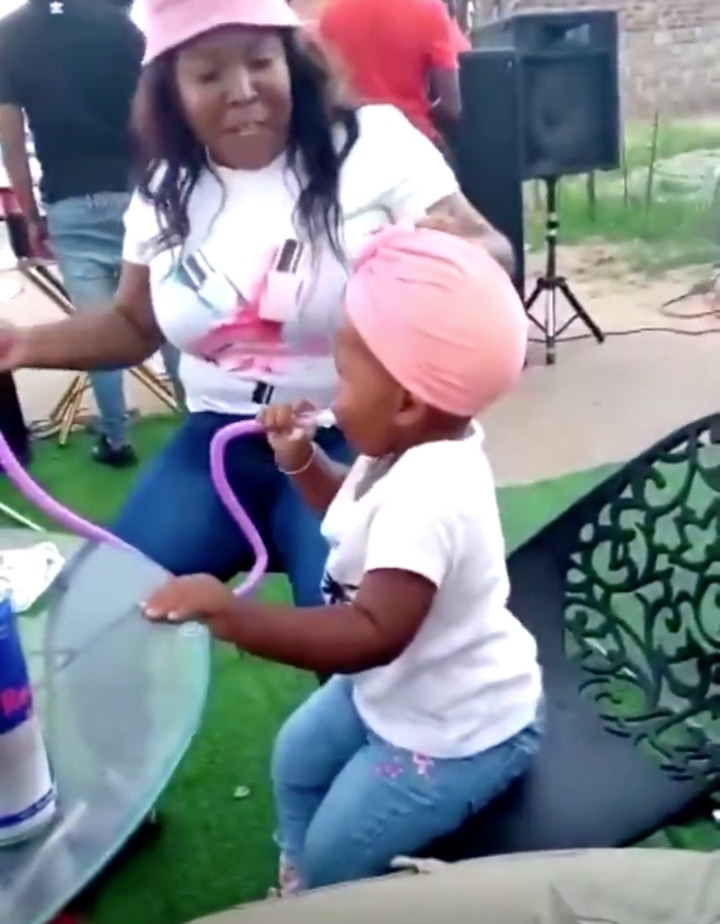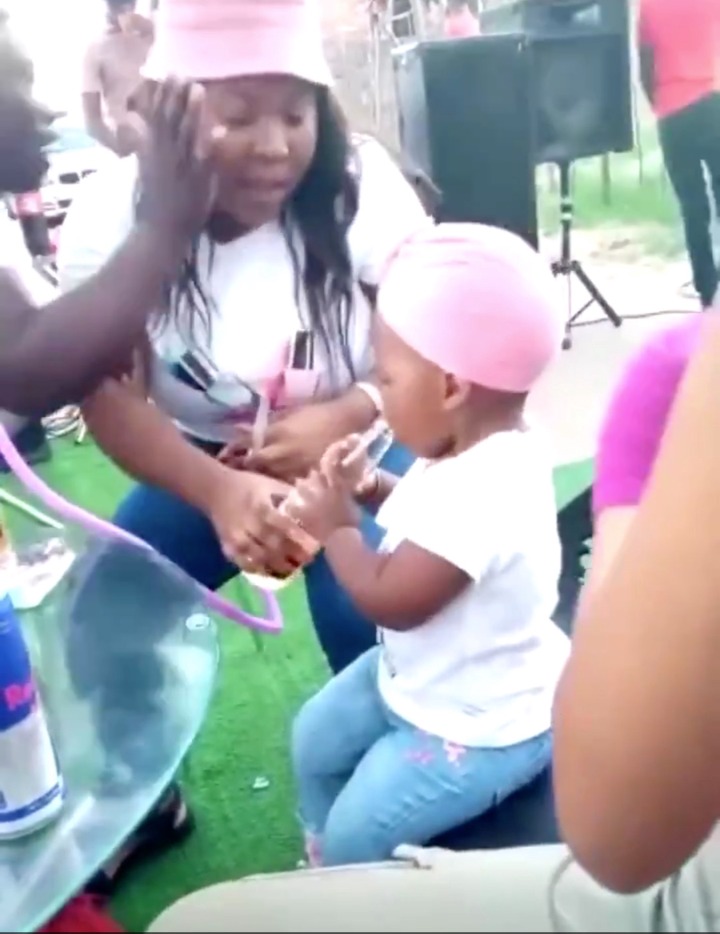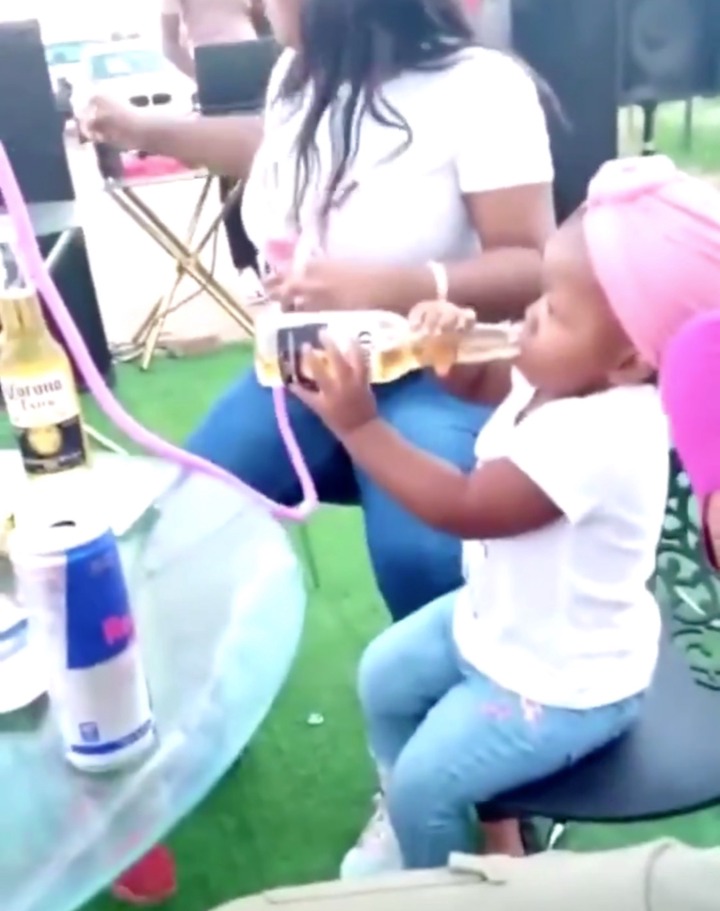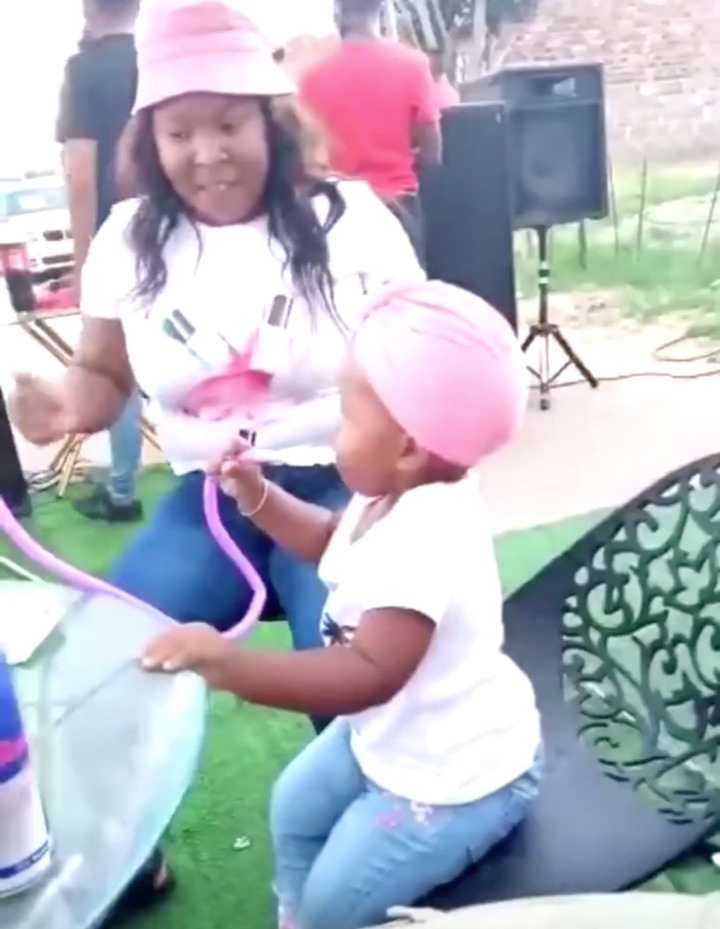 The little one doesn't know that what she was doing was bad and could affect her health. The problem is the adults who were there and allowed the mother to do this to the child without stopping her.
They also videotaped the act for their own viewing pleasure. This video can affect the child latter in her life. She will also blame the mother for causing her to do this when she was just a little girl.
Parents should stop forcing and luring their kids into living the lives they the parents are living. Teach the children what is good for them and shape their lives well.
Below is the link to watch the video:
https://twitter.com/sharpay_za/status/1361406228400857094?s=21
Content created and supplied by: DannyBoi288 (via Opera News )