We all feel anxious from time to time. It's very normal to panic when things go wrong and when we're uncertain of the consequences of our actions. With time, the anxiety passes away. Sometimes you just need something to take away your attention or a distraction. It becomes a problem when you've regular anxiety attacks and they become worse over time. Is this happening to you? If yes, you need to exercise to reduce your anxiety levels. Here are some signs exercises that can help make you less anxious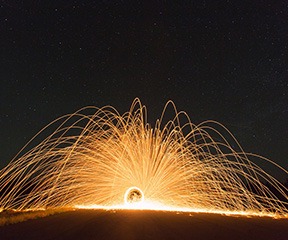 .
1. RUNNING: One of the most efficient ways to reduce your anxiety levels is by running. This doesn't matter how fast you run or the distance you decide to cover. You should push yourself to run within your capabilities. It's quite obvious that when we run, our hearts beat faster and this enables blood to flow well. Anxiety often makes you feel depressed but running does exactly the opposite. It lifts your mood. When you run, you feel uplifted because of your brain's endorphins.
2. MEDITATION: We hardly think of meditation as a form of exercise. Well if you didn't know, meditation is an exercise. During meditation, we normally take a pause from whatever is around us. We have the opportunity to control our breathing rates. This sends a signal to brain telling it to calm down, making you feel less stressed out. When you're in control of your breathing rate and emotions, you'll be able to reduce your anxiety levels.
3. LIFTING WEIGHTS: Well you don't need to lift weights to make you bulkier or look like a bodybuilder. If you really want to beat that anxiety, consider lifting weights. I know it might be very difficult on your first attempt but it's worth it. Even the slightest form of lifting helps you develop mentally, physically and emotionally. This is a great method to beat anxiety.
4. Tai Chi: You're probably wondering what Tai Chi is. It's a series of gentle movements of the hands and body similar to yoga. If you've watched any Chinese movie, you've probably seen them do it. Research shows that people who engage in Tai Chi for about 3 months experience significant reduction in their anxiety levels and their mood improves. You definitely need to watch some YouTube videos if you want to master this skill to combat your anxiety.
I hope this article will be helpful in your journey to reduce your anxiety levels. Feel free to comment. Kindly like and share my article with friends and family. Don't forget to mask up and observe all COVID-19 protocols.
Content created and supplied by: Mandeiya (via Opera News )