Jaundice is characterized by the accumulation of the yellow bile pigment called bilirubin in the blood and generally is a result of liver malfunctioning. Jaundice is usually a symptom of an impending disease or lack of a certain food nutrients especially vitamins in the body.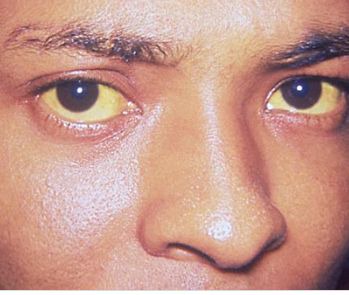 Causes Of Jaundice
- viruses such as hepatitis A,B and C
- alcohol
- auto immune disorder
- genetic metabolism deficiency
- tumors
- drugs like acetaminophen
Symptoms Of Jaundice
- fever
- abdominal pains
- flu
- change in body colour
- dark or clay-coloured stool
- dark urine
Types Of Jaundice
- haemolytic jaundice
- liver cell jaundice
- obstructive jaundice
Herbal Remedy
Ingredients;
- unripe carica papaya (pawpaw)
- water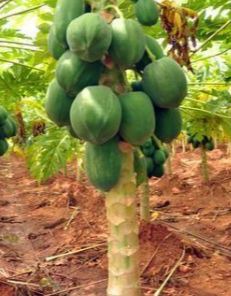 Preparation;
Peel two(2) unripe pawpaw, the seeds, slice the peeled pawpaw and soak it into 1.5 litre of water, leave the mixture to macerate for five(5) hours. You can take the macerated pawpaw mixture.
Dosage;
Adults should one tots glass morning, afternoon and evening.
Children must given half of the tots glass morning, afternoon and evening till symptoms disappear.
Alternatively
You can slice unripe pawpaw and use as salad throughout your meals or combine soya beans and some of the sliced unripe pawpaw to prepare soups or stews.
Golden Recommendation
✓eat plenty of fish
✓eat poultry meat
✓eat lots of soya beans or soya products
✓eat iron rich foods
✓eat vitamin B rich foods
✓eat green cabbage and vegetables for folate
* avoid spicy foods
* avoid fatty foods
* avoid alcohol
* avoid smoke
By: ibiluck
Content created and supplied by: Ibiluck (via Opera News )