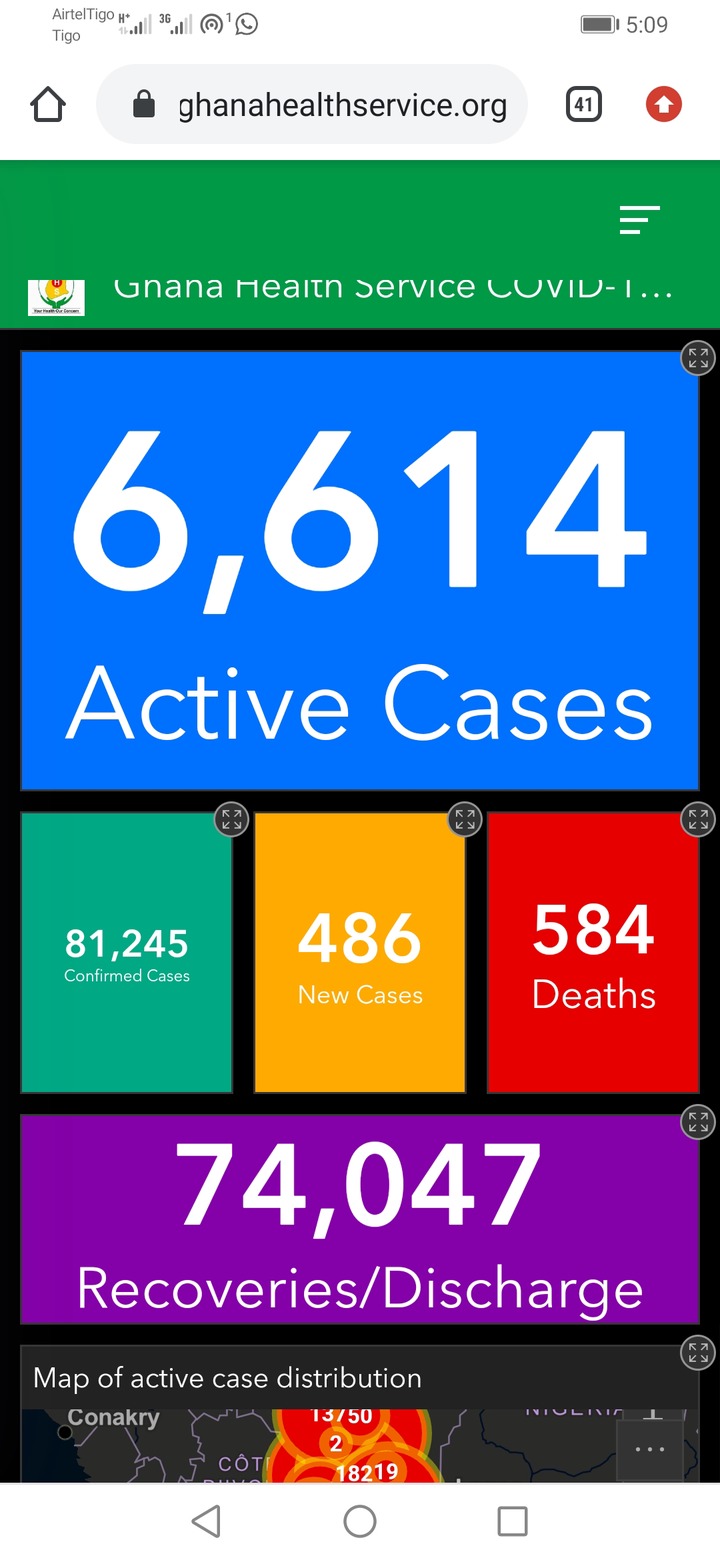 Current active cases across the country has drop when the President of the Republic of the Ghana, Nana Akufo-Addo address the nation three weeks ago.
Even as we discuss the arrival of the vaccines in Ghana, two more people have died in the February 20 #COVID19 update of the Ghana Health Service. There were 486 new cases, taking the active cases to 6,614 with 584 deaths.
COVID-19 affects different people in different ways. Most infected people will develop mild to moderate illness and recover without hospitalization.
Most common symptoms:
fever
dry cough
tiredness
Less common symptoms:
aches and pains
sore throat
diarrhoea
conjunctivitis
headache
loss of taste or smell
a rash on skin, or discolouration 
COVID-19 virus
The COVID-19 virus does not transmit through water while swimming. However, the virus spreads between people when someone has close contact with an infected person.
Avoid crowds and maintain at least a 1-metre distance from others, even when you are swimming or at swimming areas. Wear a mask when you're not in the water and you can't stay distant. Clean your hands frequently, cover a cough or sneeze with a tissue or bent elbow, and stay.
Hands touch too many surfaces and can quickly pick up viruses. Once contaminated, hands can transfer the virus to your face, from where the virus can move inside your body, making you feel unwell.
Content created and supplied by: Columbus14 (via Opera News )