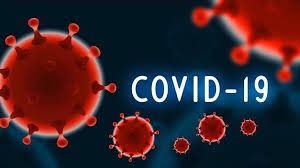 Issues of coronavirus in Ghana is on the rise as new cases recorded today is 476 making the total affected Ghanaians rise to 79,165 with total death of 568 . The total recovered persons has also reached 71,025. We currently have 7572 active cases with 120 people in critical condition.
Covid 19 has been on the rise worldwide since 2019. It has been a headache for world leaders since it's making economies crippled in several industrial activities due to the force lockdowns implemented to limit the spread of the virus. Ghana ranking 89th on the list of countries across the world and 10th on the list of African countries battling with the virus is not an exception to the challenges this virus is posing. COVID 19 affects different people in different ways. Most infected people will develop mild to moderate illness and recover without hospitalization. Symptoms are fever, dry cought, tirednessa, aches and pains, sorethroatd, diarrhoeac, conjunctivitish, headachel, lossof taste or smell, a rash on skin, or discolouration of fingers or toes , difficulty in breathing or shortness of breath , chestpain or pressure, lossof speech or movement
Ghanaians should please adhere strictly to the covid protocols.
Content created and supplied by: Godllove (via Opera News )