A story seen on Facebook clearly tells that, there is a certain young man who has been standing on a roadside for the past five days at Chantan. See the young man in the picture below.
A brief narration about this incident is that, the anonymous young man was seen on the roadside from 1st February up till this day at Chantan. He never moves, eats or drinks. The inhabitants of Chantan never know where the young man was going or was coming from. They just saw him standing there from the 1st of February up till today, 5th. At the first day, the people of Chantan thought he was waiting for a friend. But seeing him from the very first day up till today, drew their attention to him. They were very afraid to get closer to him because they thought he was a ghost or a mad man.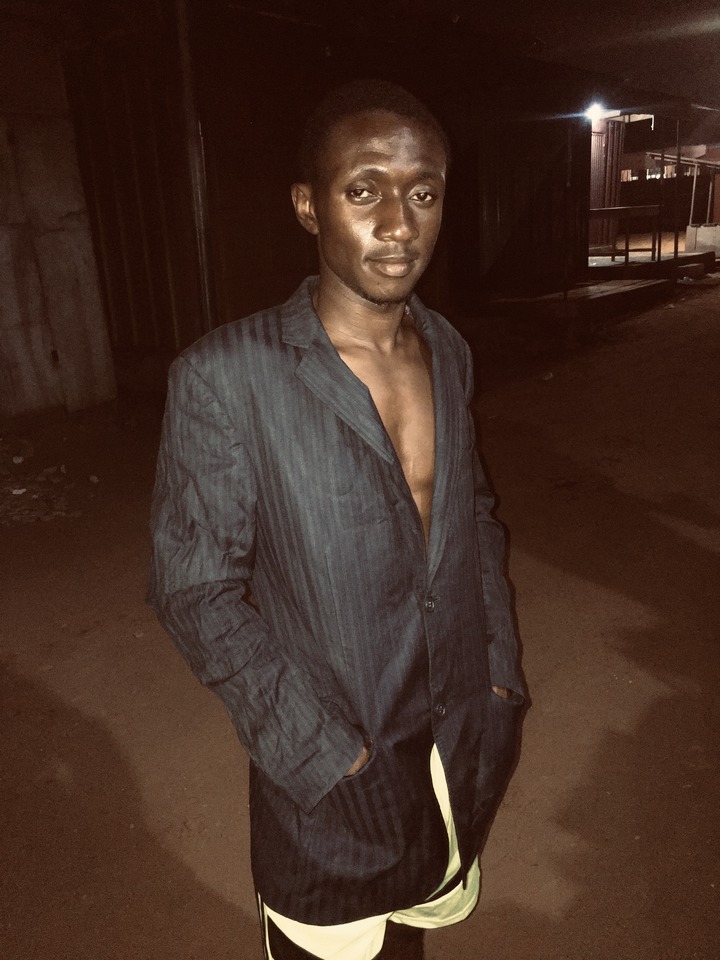 They mean the young man is somehow mad because any question you ask him, he answers you in a jovial way. But he never answers questions about her address, thus, "where do you come from".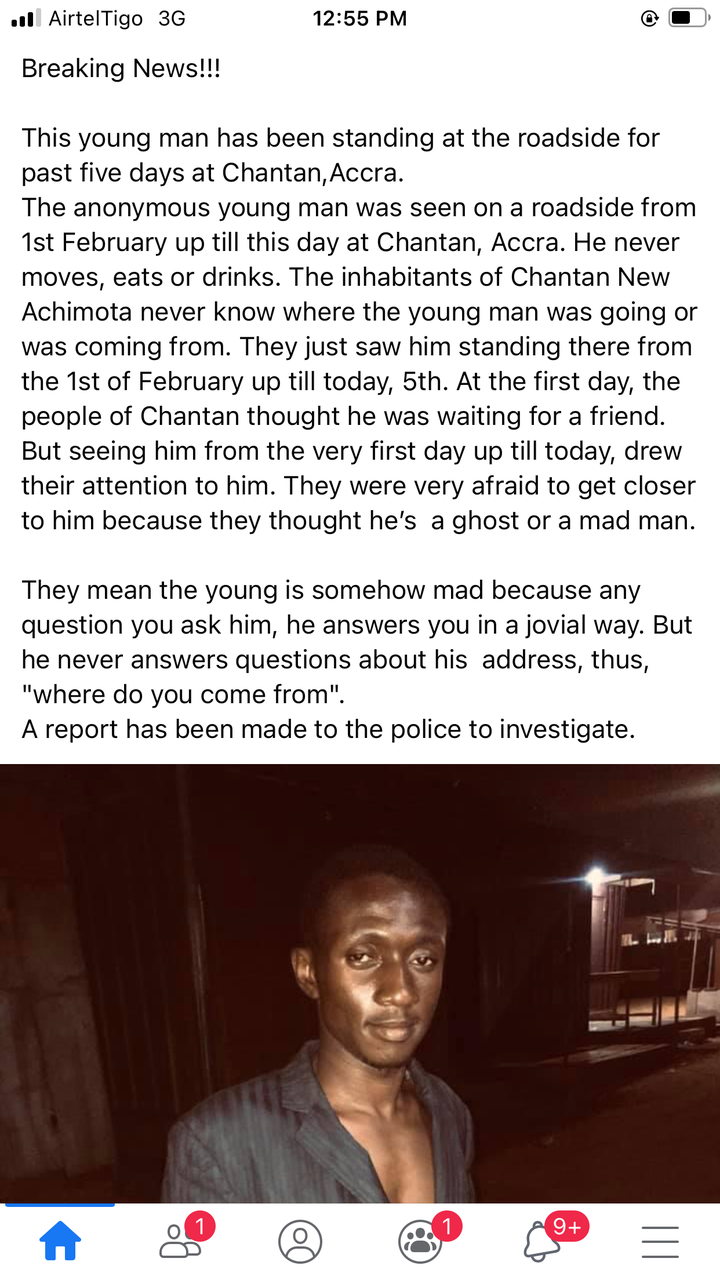 Content created and supplied by: @Tele_News (via Opera News )