For daily breaking news updates, click on the "follow" button above. Like, comment and share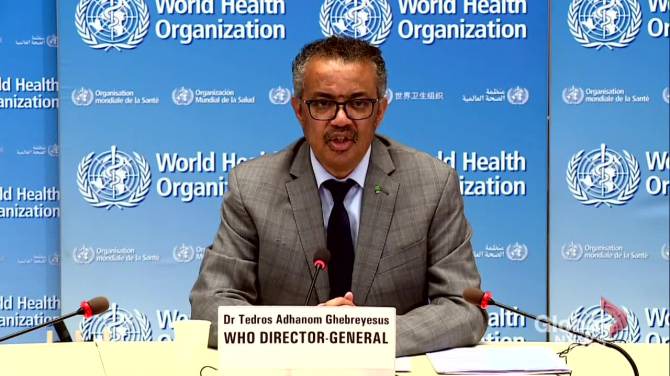 The World Health Organisation (WHO) has on its website an agenda to vaccinate every human being on earth without leaving anyone behind. Their strategy with the title ; Immunization Agenda 2030: A Global Strategy To Leave No One Behind, is scheduled to start from 2021 to 2030.
WHO explains the following as the cases for their global immunization.
Saving lives and maintaining population wellbeing: The number of infectious disease deaths has declined as a result of vaccines.Vaccines also help to reduce disability, which can be devastating.Vaccines are beneficial to adults as well as babies and adolescents. They will protect the health of the elderly and disabled by avoiding infection-related cancers and encouraging them to live longer. In addition, it reduces the risk of disease transmission to families and other members of the community.
Increasing the productivity and resilience of countries: Immunization is the backbone of a prosperous and balanced society. Infection prevention lowers the pressure on health-care services, and a healthy society is more profitable. Children are safeguarded, have higher educational attainment in the fight against infectious diseases and add more to the country's growth and stability.
Enabling a safer, healthier, more prosperous world: Vaccines are an essential part of the fight against new and re-emerging diseases. Pathogens are not bound by national boundaries, and individuals may travel locally and internationally. Infections spread quickly. When the population of the world grows, so does the number of people living in cities, big, clustered communities, increasing the risk of infectious disease. Disease spread and outbreaks are two issues that need to be addressed.. Furthermore, climate change introduces new populations to vector-borne diseases and may alter seasonal disease cycles and severity. Identifying. Infectious disease prevention and response are critical.
WHO has given so many explanations on how it is going to implement it globally.
This is the link to the document:
https://www.who.int/publications/m/item/immunization-agenda-2030-a-global-strategy-to-leave-no-one-behind
For daily breaking news updates, click on the "follow" button above. Like, comment and share
Content created and supplied by: WorldMysteries (via Opera News )