Madness is a state of being that brings sorrow. In most african countries, mad people are on their own due to the fact that sound people do not draw closer to them due to their unpredictable nature.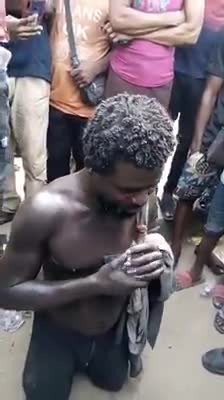 However, one surprising event that happened in Nigeria was when more than 20 people who were not mad, gathered together to listen to someone who was mad, for over 20 minutes. In my research, this are the very words that came out of the mouth of the mad man:
This thing called Money, the Father can provide more than this for me if I need it. So for me, I don't need this money to survive; I need life. When the life is on me, the Father will give me more than this because the bible says ASK, AND IT SHALL BE GIVEN.
Give the money to those that need it, not me; for I don't need it. When the beggars come to you to beg for money, give it to them. You see people on the streets begging for money, claiming they are hungry. Give the money to them. Give it to those beggars, don't give it to me. 
If it was about buying shirt for me to wear, it is only one that I desire. The dress I need is white. All white, from the head to the toe, that's all. I don't need any other thing but for the monetary contribution you made for me, none of you should take it. Just give it to anyone you see begging.
When you do that, God will bless you. For doing that, the enemy that you don't even see with your eye can never hurt you. If someone does not open his mouth to pray with you or for you, but then comes to you and tells you he or she wants to improve or transform your life, don't believe in such a person for it is a form of magic. Such a person wants to charm your life because he or she cannot add life to this life.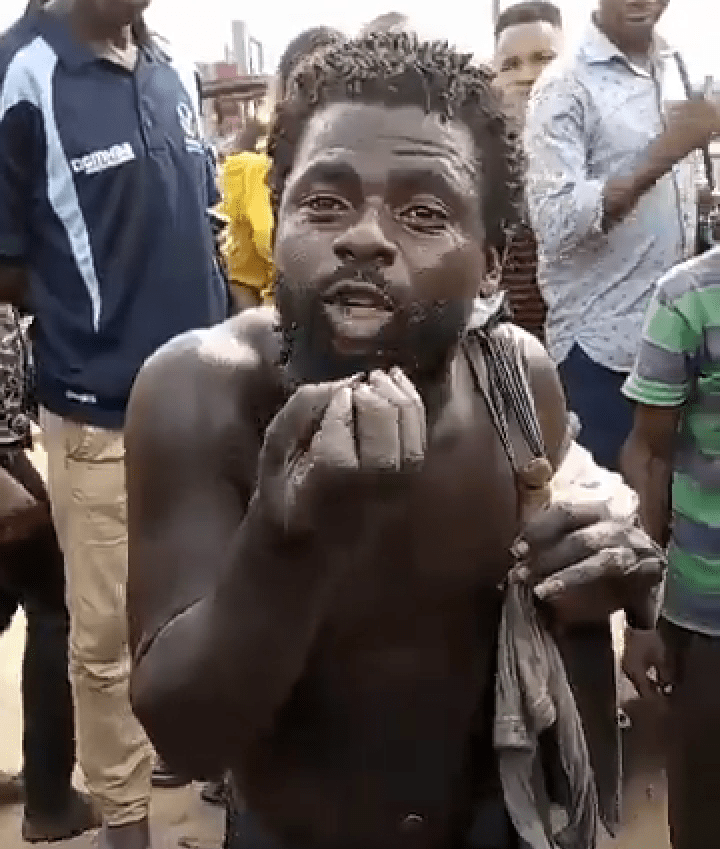 It is not human beings that created this body; it was made by God. When the Father made this body, He breathed into humans for them to be have life. Believe in God. The Bible says that Jesus was raised from the dead to Heaven, He has ascended to Heaven. Again, the Bible says that He that looks upon the sky and calls the Name of Jesus shall be saved.
But if you do not call on the Name of God and decide to rely on humans that perform miracles or prophesy, then you are doomed. And when you are doomed, you are condemned. When condemned, you will end up in a Hell fire that is everlasting.
But there is a certain place of enjoyment. However, those human beings who have already been condemned will not allow you to go there. They will just deceive your life. All they do is to change you from one state to the other to the point where you will believe in their magic tricks.
Those magic tricks cannot add anything to your life. The end of it all, is Destruction. Even as you see me like this, I have human blood in me. But it is not every human being who is complete.
Dear reader, is this really the voice of a mad man? When they contributed money for him, he rejected it right away and rather taught the sound people how to get money.
He also taught the sound people how and whom to give to. Again, he taught the sound people about the Heavenly garment. Additionally, he taught the sound people False prophets. Nonetheless, he taught the sound ones about Hell, Heaven and Eternal consequences.
It is known that God could talk through anyone. Listening to the conversation, I often ask myself: Is this really the voice of a mad man?
This the link to the video of this article: https://youtu.be/lMikj_xBRHs
Or you could also watch the full video here: https://youtu.be/0l6g2UcCSIs?list=PLIQsiJsIJq-GEdtjCusOWU2yVazKE3g0E
Content created and supplied by: Pasadu (via Opera News )