Heart block occurs when normal impulse transmission is blocked or impaired. A common form involves obstruction of impulse transmission through the AV node, but (less commonly) conducting tissue in the atria or ventricles can also be affected. When the AV node is involved, the delay between atrial and ventricular contraction is increased. The severity depends on the extent of loss of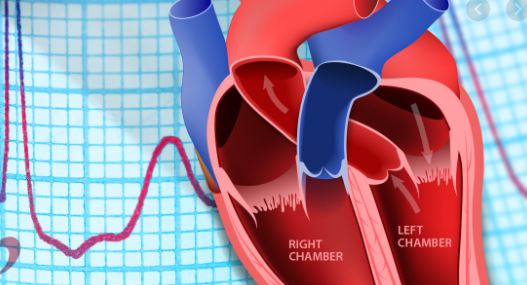 stimulation of the AV node. In complete heart block, ventricular contraction is entirely independent of impulses initiated by the SA node. Freed from the normal pacing action of the SA node, the ventricles are driven by impulses generated by the pacemaker activity of the AV node, resulting in slow, regular ventricular contractions and a heart rate of about 30 to 40 b.p.m. In this state the heart is unable to respond quickly to a sudden increase in demand by, for example, muscular exercise. The most common causes are:
• acute ischemic heart disease
• myocardial fibrosis following repeated infarctions or myocarditis
When heart block develops gradually there is some degree of adjustment in the body to reduced cardiac output but, if progressive, it eventually leads to death from cardiac failure and cerebral anoxia.
Content created and supplied by: Dnartgh (via Opera News )