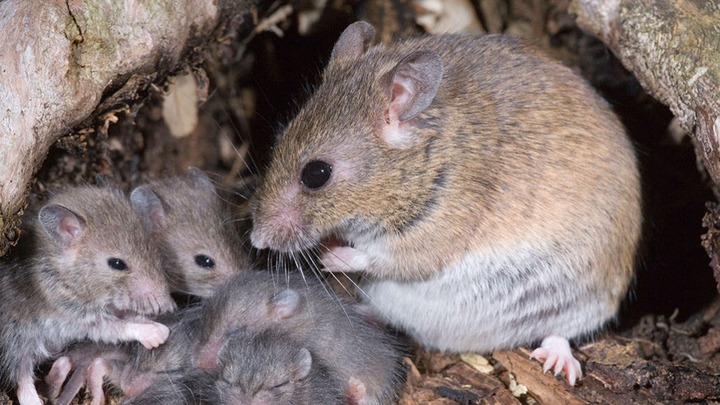 What is Lassa fever?
Lassa fever is a hemorrhagic fever virus from the family Arenaviridae. It is an acute viral illness lasting one to four weeks, and it occurs in West Africa and some areas beyond.
Humans usually become infected with Lassa virus from exposure to urine or faeces of infected Mastomys rats. Lassa virus may also be spread between humans through direct contact with the blood, urine, faeces, or other bodily secretions of a person infected with Lassa fever.
There is no epidemiological evidence supporting airborne spread between humans. Person-to-person transmission occurs in both community and health-care settings, where the virus may be spread by contaminated medical equipment, such as re-used needles. Sexual transmission of Lassa virus has been reported.
Lassa fever occurs in all age groups and both sexes. Persons at greatest risk are those living in rural areas where Mastomys are usually found, especially in communities with poor sanitation or crowded living conditions. Health workers are at risk if caring for Lassa fever patients in the absence of proper barrier nursing and infection prevention and control practices.
Causes and risk factors of Lassa fever
Lassa fever virus is an Arenavirus that is mainly a zoonosis (a disease spread to humans from animals). It spreads to people through contact with household items or food contaminated with the rodent droppings or urine of infected multimammate rats (Mastomys natalensis). These rodents live throughout West Africa in homes, and they can shed this virus without being ill. Avoid direct contact with ratsI. If a rat eats your grain or other food the virus could transfer to the food.
It may also spread through person-to-person contact when a person comes into contact with virus in the blood, tissue, secretions, or excretions of an individual infected with the Lassa virus.
People most become infected through inhaling aerosols in air contaminated with rodent excretions, swallowing the virus in food or contaminated utensils (or multimammate rats eaten as food), or through open wounds.
Those at highest risk for serious complications and death are pregnant women in their third trimester. Stillbirth or fetal loss occurs in 95% of pregnancies.
Signs and Symptoms of Lassa Fever
Signs and symptoms of Lassa fever typically occur 1-3 weeks after the patient comes into contact with the virus. For the majority of Lassa fever virus infections (approximately 80%), symptoms are mild and are undiagnosed. Mild symptoms include:
1. Slight fever
2. General malaise
3. Weakness
4. Headache
In 20% of infected individuals, however, disease may progress to more serious symptoms including:
1. Haemorrhaging (in gums, eyes, or nose, as examples)
2. Respiratory distress
3. Repeated vomiting
4. Facial swelling
5. Pain in the chest, back, and abdomen
6. Shock
Neurological problems have also been described, including:
1. Hearing loss
2. Tremors
3. Encephalitis
4. Death may occur within two weeks after symptom onset due to multi-organ failure.
The most common complication of Lassa fever is deafness. Various degrees of deafness occur in approximately one-third of infections, and in many cases hearing loss is permanent. Deafness may develop in mild as well as in severe cases.
Approximately 15%-20% of patients hospitalized for Lassa fever die from the illness. However, only 1% of all Lassa virus infections result in death. The death rates for women in the third trimester of pregnancy are particularly high. Spontaneous abortion is a serious complication of infection with an estimated 95% mortality in fetuses of infected pregnant mothers. Because the symptoms of Lassa fever are so varied and nonspecific, clinical diagnosis is often difficult.
Prevention of Lassa fever
Primary transmission of the Lassa virus from its host to humans can be prevented by avoiding contact with Mastomys rodents, especially in the geographic regions where outbreaks occur. To avoid the transmission of the virus;
1. Avoid contact between rats and human beings
2. Isolating infected patients from contact with unprotected persons until the disease has run its course
3. Block all rat hideouts
4. Cook all foods thoroughly
5. Cover all foods and water properly
6. If you suspect that rat has eaten any food, discard it
7. Keep your house and Environment clean
8. Store foodstuffs in rodent proof containers
9. Wearing protective clothing, such as Masks, gloves, gowns, and Glasses
Please Note:
And as soon as you suspect Lassa fever, or you have persistent fever not responding to the normal/common treatment for malaria and typhoid, report to the nearest Health facility.
Diagnosis of Lassa Fever
Lassa fever is most often diagnosed by using enzyme-linked immunosorbent serologic assays (ELISA), which detect IgM and IgG antibodies as well as Lassa antigen. Reverse transcription-polymerase chain reaction (RT-PCR) can be used in the early stage of disease.
The virus itself may be cultured in 7 to 10 days, but this procedure should only be done in a high containment laboratory with good laboratory practices. Immunohistochemistry, performed on formalin-fixed tissue specimens, can be used to make a post-mortem diagnosis.
Treatment for Lassa Fever
Ribavirin, is an antiviral drug that has been used with success in people affected by Lassa fever. It has been shown to be most effective when it is administered early in the course of the illness. People should also receive supportive care that consists of maintenance of:
1. Oxygenation
2. Blood pressure
3. Treatment of complicating infections
4. Appropriate fluid and electrolyte balance
When you suspect that you may have Lassa Fever please see your Doctor/Specialist immediately.
Content created and supplied by: Stories_Insight (via Opera News )