Meet this beautiful and adorable twins always smiling. This kids has two heads but one body, and it is as a result of the uterus being joined. This twins are from the states. They live their normally without any worries.
The very rare phenomenon, the occurrence is estimated to range from 1 in 49,000 births to 1 in 189,000 births with a higher incidence in the Southwest Asia and Africa. Approximately half are still born and an additional one third die within 24 hours. Most live births are female with a ratio of 3:1.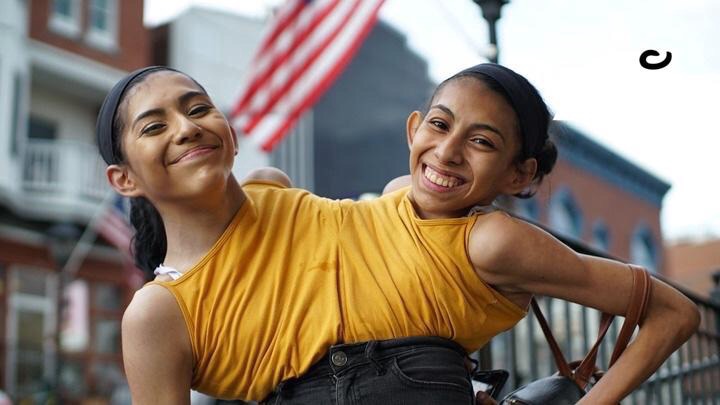 The real cause of this issue is a single fertilize egg does not fully split during the process of forming identical twins. If the zygote division occurs after two weeks of the development of the embryonic disc. It's results in the formation of conjoined twins. The second theory is that a fusion of two fertilized eggs occurs earlier in development, partial splitting of the primitive node and streak may result in formation of conjoined twins. This twins are classified according to nature and degree of their union.
This adorable twins goes to school, church and other events happily. The inspire people a lot.
Content created and supplied by: Bong123 (via Opera News )