Covid-19 keeps spreading, so fast, like a fire outbreak during hamattan in northern Ghana. The world is making efforts to curb the spread but it looks the virus has its own ways of spreading unknown to man.
The second straints which is said to be deadly is spreading with the speed of light accross the globe which Ghana isn't exempted. More deaths are being recorded by the wake and death of every day.
Ghana's case is becoming dangerous as the number of active cases that fell below 500 has now billowed and it's around a whooping 7.5K. The number of deaths that were crawling somewhere last year has now hit half a thousand.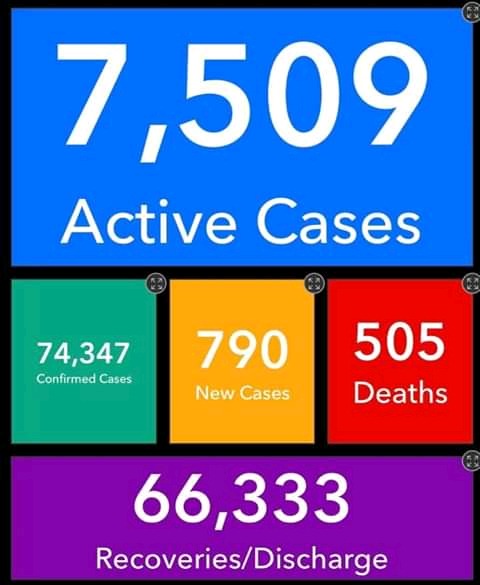 Ghana has recorded 790 new cases and 13 more deaths, taking our overall confirmed cases to 74K. This doesn't look good for the people of Ghana.
Please let's all do our bit to help stop the spread, stay home when you do not have anything to do outside, wash your hands and often as you can and wear your nose masks regularly.
Thanks for Reading and please do well to follow me, do not forget to like, comment and share. #MaskUp.
Content created and supplied by: Poetfest (via Opera News )