Gouty arthritis or gout is a metabolic disorder that affects the bone. It can occur at any age, the peak age of onset occurring in the fifth decade. Gout occurs when uric acid becomes too much in the blood. Uric acid is the end product of purine metabolism. Purines are derived from the diet such as wild game, red meat, venison, organ meat such as liver, kidneys, sweetbreads (thymus gland).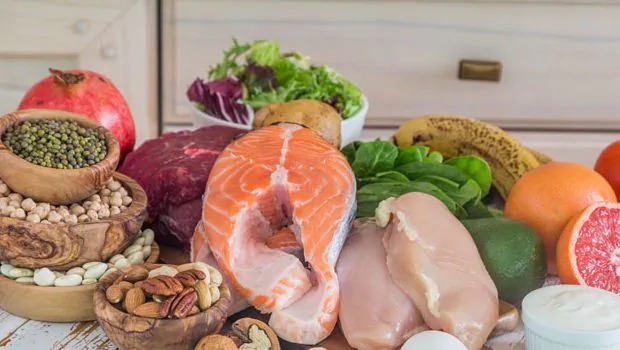 When one eats too much of this food, since the end product is uric acid, it becomes plenty in the blood and finally gets stucked in the joints of the bone. Uric acid gets crystallised in every part of the bone where there is joint. This condition is mostly characterised by severe joint pains. There are two types of gout: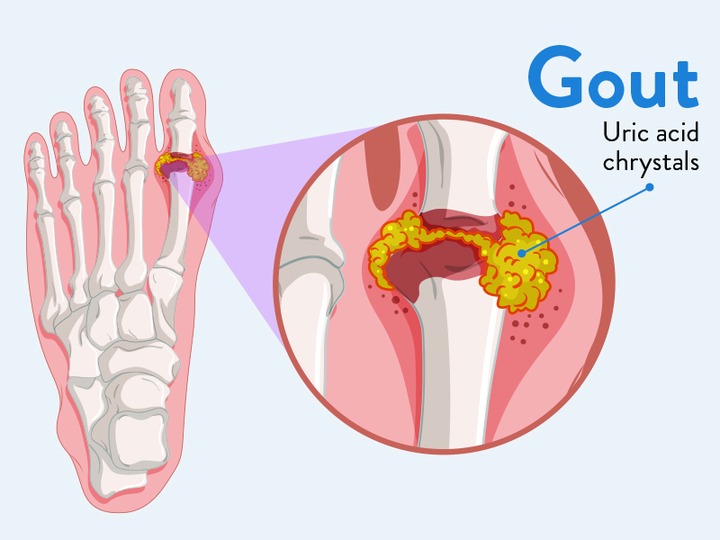 1. Primary gout - this is caused by an inherited defect of purine biosynthesis leading to an overproduction of uric acid.
2. Secondary gout - this is related to some external disorder like kidney disorder which does not metabolize and excrete uric acid from the blood or drug related. Some drugs used to treat leukemia can also cause that.
Primarily, gouty arthritis is caused by excess uric acid in the blood as a result of taking foods that end product is purines. Those foods are already mentioned above.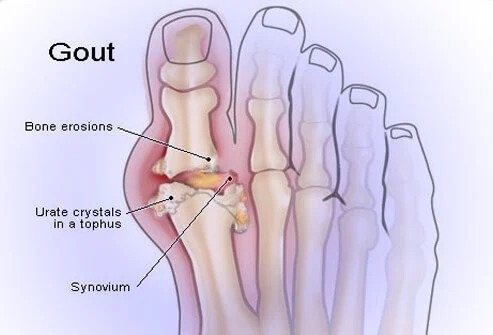 Signs and symptoms
1. Inflammation of the great toe
2. Fever
3. Severe joint pains
4. Tenderness in the joint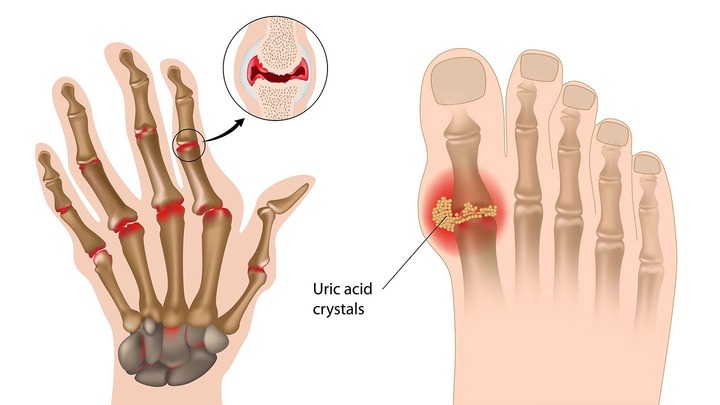 Treatment
Doctor may prescribe pain medications to reduce pain and other medications to reduce inflammation process. Other medications are also given to block the formation of uric acid in order not to form crystals. Seek early treatment to prevent further complications. Patients are advised to reduce or stop eating foods that are related to this condition (Purines).
Content created and supplied by: Ahomka.News (via Opera News )