Kyphosis is a term used to describe excessive curvature or curve of the spine which leads to a hunch back. It is a rare condition that affect 5 of 100 people. It can also be defined as an extreme forward rounding of the back. In an Akan local dialect it is called "akyakya". This condition is associated with so many health problems due to the inclusive of thoracic spine.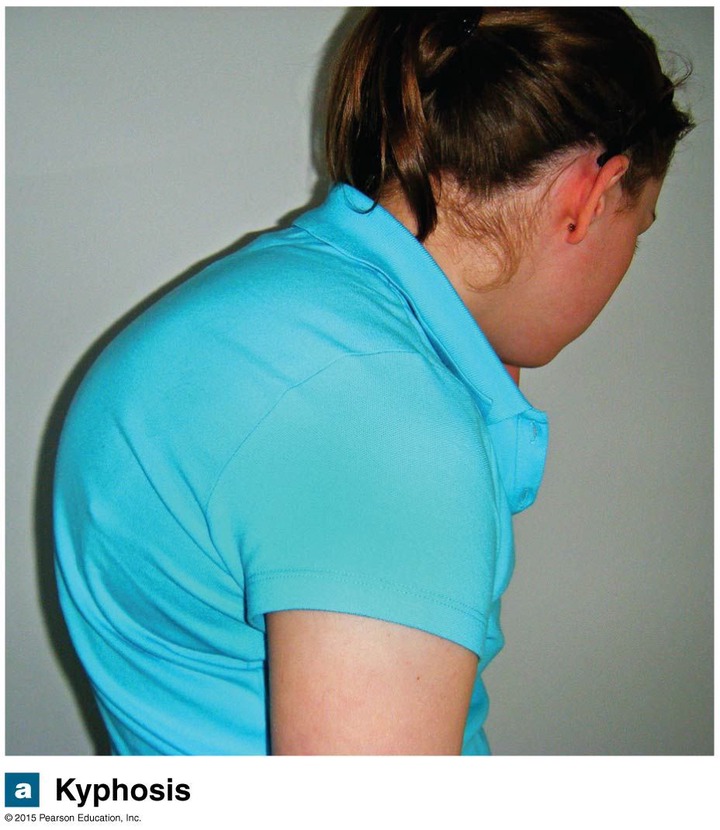 In some cases, kyphosis occurs as a result of old age and it happens due to weakness in the spinal bones that causes them to compress or crack. The bones become brittle or soft due to low level of certain vitamins like vitamin D. The spine then assumes that curve posture. When a person suffers from kyphosis, it means the disc has become stacked up which shortens its length.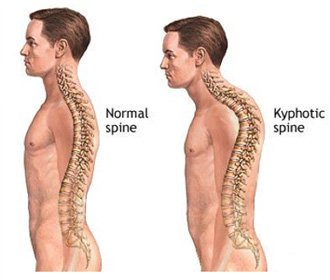 Symptoms
Kyphosis does not exhibit any serious sign or symptom but there might be backache or back pain.
Causes
Many factors might contribute to kyphosis which include:
1. Osteoporosis. (Brittleness of softness of of the bone)
2. Disk degenerarion. There is a disk that serves a a shock absorber or cushion in between the vertebral space. When this disk becomes degenerated, the bones then wedge together make the spine to assume in that shape. This often happens in aging.
3. Birth defects. It can also occur during pregnancy. This is a congenital defect which happens in the process of pregnancy.
4. Cancer. Cancer in the spine can cause kyphosis. It happens by weaking the the vertebrae and causing it telescope or wedge together.
5. Fractures. Broken or a crushed vertebrae can cause compression of the bone.
There are many causes of kyphosis apart from the above listed points.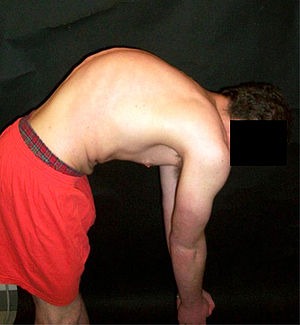 Treatment
The underlying cause can be treated. Doctor may prescribe pain medications to relieve pain. In the situation of osteoporosis, bone strengthening medications may be prescribed by doctor.
In an extreme cases, surgery might be recommended. The surgeon fuse together the spine through a surgical procedure calles spinal fusion and bring back the spine together in a correct position.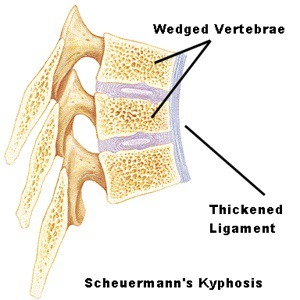 Photo credit
Wikipedia
Pinterest
Content created and supplied by: Ahomka.News (via Opera News )