The Head and Founder of Alabaster International Ministry, Prophet Dr. Kofi Oduro is demanding that national leaders take a new leaf and seek God's intervention to save humanity from the shackles of death that is being fueled by the novel coronavirus. According to him, nations have done everything practicable to arrest the pandemic yet it conti6 to ravage homes and families causing economies to tremble.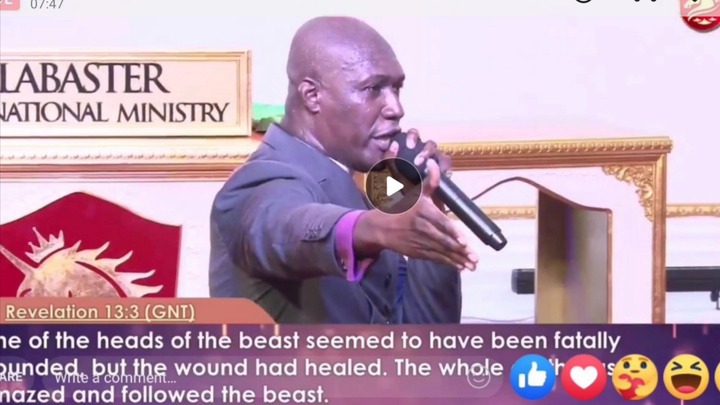 Prophet Dr. Oduro wondered if there is anything left that the so-called experts could do in the current situation to save lives from the deadly virus. He indicated that the 'glorified' COVID-19 vaccine had failed largely given the fact that a new variant of the virus had evolved from the vaccine that was produced earlier. He cried that mankind is not seeing through their limitations in combating the virus.
"Where are your experts? The world through wisdom, they didn't know God. You developed a vaccine and now a new variant gains resistance and it's now a useless thing. Where are they? Let the experts speak!"
The Prophet stressed that the solution to the pandemic is out of reach from humanity, adding that it might be too late for the experts and leaslders to come to that realisation. He argued that there is more threatening situation that shall unfold in time.
"When I look at people who are dying….specialist, virologists, they are dying. The solution is not in the grips of men and the time men will find the solution it will be very late. Certain things are coming to this world and except you repent and turn to God, you are joking because the strength of man is limited."
To him, mankind has sinned and that our leaders better seek for forgiveness and favour from God to save it's people.
"I use the opportunity to speak to national leaders, repent and turn to God. He is the solution of the pandemic."
Prophet Dr. Oduro reference Ecclesiastics 7: 29, to emphasize that the pandemic is a curse of mankind's own inventions.
"…and our many inventions is what has brought us climate change, environmental degadations and pandemics. You want solutions, come to God."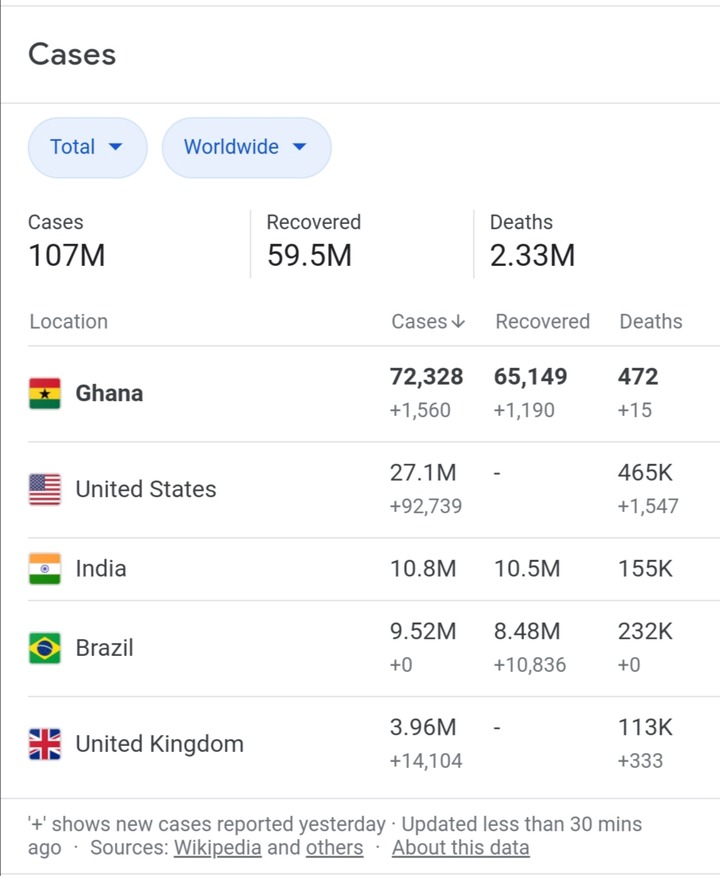 So far, over 107 million cases of COVID-19 has been recorded globally, with some 2.33 million deaths and about 60 million having recovered. In Ghana, about 72,328 cases have been recorded and the condition keeps rising each passing day.
The President in his 23rd update on the COVID-19 pandemic assured of making available about 2.4 million vaccines by June this year. Int he meantime, some scientific breakthrough has been chalked by experts in KNUST in engineering a cure for the viral disease. The FDA has approved clinical trials to determine its efficacy until a mass production is developed to manage the crisis.
Content created and supplied by: Tinch (via Opera News )