Welcome to InfoLab, a dedicated space for self-improvement. If you're new here, join the family and improve yourself everyday for free.
This article is meant to be a wake-up call and a reality check, and I urge you to treat it as such. Although there are levels of poverty in this country with some people living in remote villages with no access to electricity, water and food, this article focuses on people in the cities who work decent jobs. It's to help you identify if you're doing well financially or you need to improve your situation. This might be hard on your feelings but if you don't accept reality no matter how brutal it is, you can't do anything about it. So rule over your ego, read this to the end and make the necessary improvements where needed. Below are 10 obvious signs you're poor.
1. You Can't Maintain Your Lifestyle for More Than 3 Months without Working
This is probably the easiest way to find out if you're financially secure. No matter how much money you earn, if you stopped working for some reason, how long can you maintain your current lifestyle? One year? Six months? One month or less than that? Generally speaking, if you don't have enough money saved up or cash flow coming in to at least maintain your lifestyle for three months, you're considered poor. This reality might hit you right in the head but it unveils just how fragile your economic stability is right now. Everybody needs protection against worst-case scenarios and the fact that you don't have one leaves you vulnerable.
2. You Expect the Government to Take Care of You when You Retire
Poor people always expect others to take care of their problems for them. You see it all the time on the news where people blame the government for their problems and misfortunes. If you're waiting for Akufo-Addo or any politician or government to make you rich you're out of your mind. There are so many people in the country that you as an individual don't matter for the political machine and you're of no special interest as an individual. The government is concerned with the masses and although the decisions they make affect you as an individual, it's still your responsibility to maximise the reality you're faced with. The rules of the game might change, politicians will come and go but your success shouldn't depend on them otherwise you're doomed.
3. You Spend Money Before You Get It
This alone is one of the main reasons poor people stay poor; going into debt, constantly paying old debts and as a result, keeping them from making the leap forward. Many people do this and it's shocking to realise their ignorance of what they're doing. If you really want to get rich or at least improve your financial situation, you need to learn how to manage your money and how to control its impact on your life. Money should be used for protection; to protect you and your family's health, comfort, lifestyle and even happiness. If you find yourself in this situation, the first thing you do is to do everything in your power to get rid of the debt then stop yourself from going into debt again. Owing someone basically means them owning you until you pay your debt. That's slavery redefined.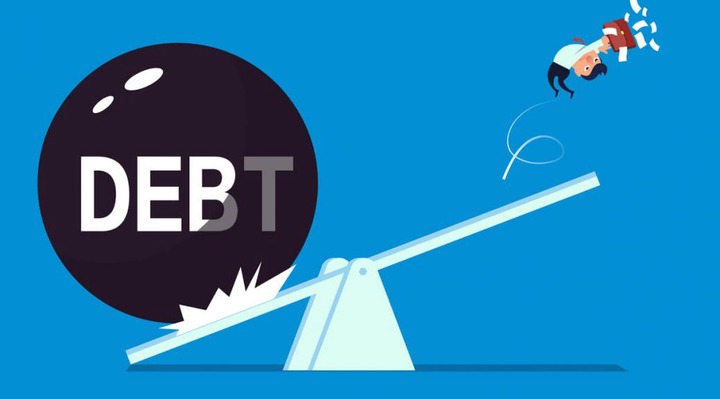 4. You Have Bills You Struggle With Or Cannot Afford To Pay
This is another straightforward way to tell you're not doing well financially and you need to up your game. If you've ever gotten the lights cut off, don't have enough credit to make a phone call or you simply can't afford to pay the bills coming your way, you've stretched yourself too thin and qualify as poor.
5. You Are Scared Your Life Will Affect Your Kids' Chances of Success
If you're scared your current reality will negatively impact your children's chances of success, you're poor. As a parent, you want your children to be happy and successful when they grow up and as a result, there's a constant struggle at the back of your mind that you may not be doing enough for them. You want to give your child the best shot at life, no to spoil them but give them the tools and the right direction to achieve both success and happiness in life. Try your best not be make them struggle to overcome your reality as part of their journey.
6. Your Car Is More Than Ten Years Old
This is plainly simple; your car is too old, it requires constant maintenance and it doesn't provide you with enough safety in case anything happens. A top quality automobile not only expands your lifespan but also literally allows you to go further in life. This is probably one of the last things to fix if you come into money. Unless you're using it as a taxi, your car is not an asset, it's a liability.
7. You Steal Wi-Fi, Electricity or Use Pirated Software
Don't take this the wrong way. You need to do what you need to do to improve your knowledge and skills, and thankfully, the internet is filled with valuable information that can give you a boost towards your goals. But stealing in any form is bad. If you can't afford to pay for any of those things it's a clear sign you're poor and you'll need to understand that. Use the knowledge you accumulate to work hard and get yourself on the right side of the table.
8. You Accept Fast Food as Dinner Food All the Time
There's nothing wrong with eating fast food once in a while but nutrition is an essential part of your life. It's literally the fuel of your body. It controls your productivity level, creativity and ability to make good decisions. If your body is not healthy, you underperform in all aspects of your life. There's more to food than fast food. Learn to cook and cook for the people you care about instead of eating fast food by yourself. The act of eating and what you eat can tell whether you're rich or poor.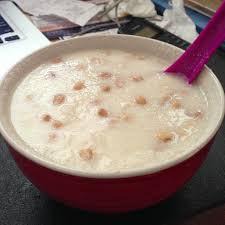 9. Your House Smells Awful
This might seem absurd but it's pretty obvious. Poor people generally live in bad neighbourhoods and their living standards are low. As you know, you're the average of the five people you spend the most time with. You look at the people around you and their houses suck so you're not motivated to improve yours. That's why poor people stay poor. But don't get fooled, you can still live in a nice mansion and still be poor because you used all your money to buy it.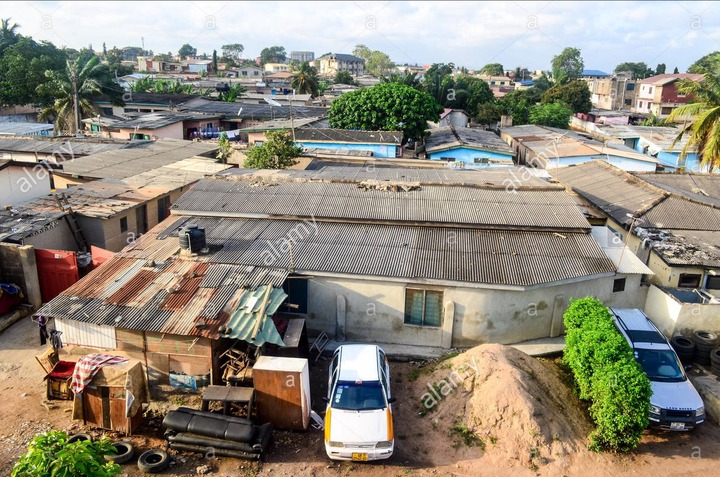 10. You Don't Have a Loving Family
There is no greater riches than having a loving. It doesn't matter the size of your bank account, if you don't get to spend time with your kids and you don't cuddle with someone you love and feel that they love you back when you go to bed, you're poor. Having a loving family that supports you, believes in you and is there for you is incredibly powerful. If you've got your parents still alive, you don't even know how rich you are. Most people take these things for granted until they're gone. Don't be one of those people, instead, spend time with your kids and make sure they turn into incredible human beings, don't take your partner for granted.
As said earlier this is meant to be a wake-up and a reality check so if you were able to relate to majority of items on this list, now will be the best time to start turning things around. It might not be your fault you're in such a situation but it's still your responsibility to fix it. Read this previous article titled 10 obvious signs you're rich to have a clear understanding of what goes into being rich so you can plan accordingly.
Thanks for reading and see you another time.
Content created and supplied by: InfoLab (via Opera News )