"Photo credit: wikiHow.com"
Our great forefathers have used Noni fruits for the treatment of several kinds of ailments including constipation, arthritis, cold, just to mention few.
The Juice which is an extract from the plant Morinda Citrofolia, simply Noni fruit accommodates a variety of powerful antioxidants such as iridoids, vitamin C and some others. These antioxidants are what makes Noni fruit so powerful in the traditional realms.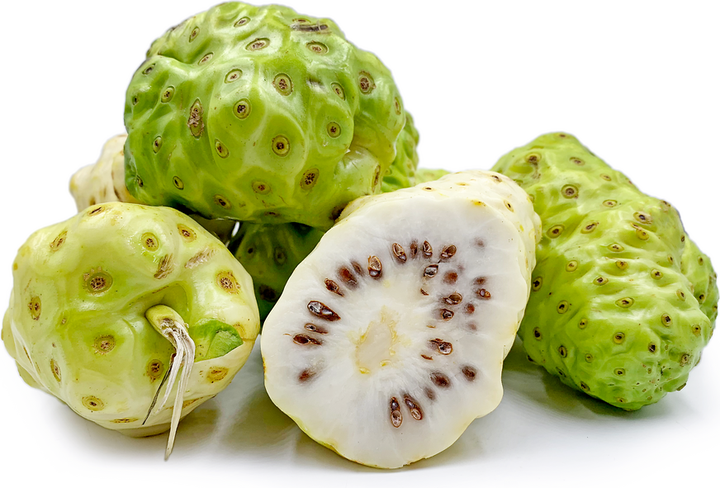 Aside from these antioxidants, the fruit is also known to inhibit a great nutritional profile with nutrients including potassium, magnesium, vitamins, carbs, calcium, folate and others.
However, despite its tremendous health benefits, Noni fruit is not safe for everyone, especially these 3 particular groups of people.
Please avoid taking Noni juice if you are suffering from any of these 3 health problems.
1. People suffering from Kidney Problems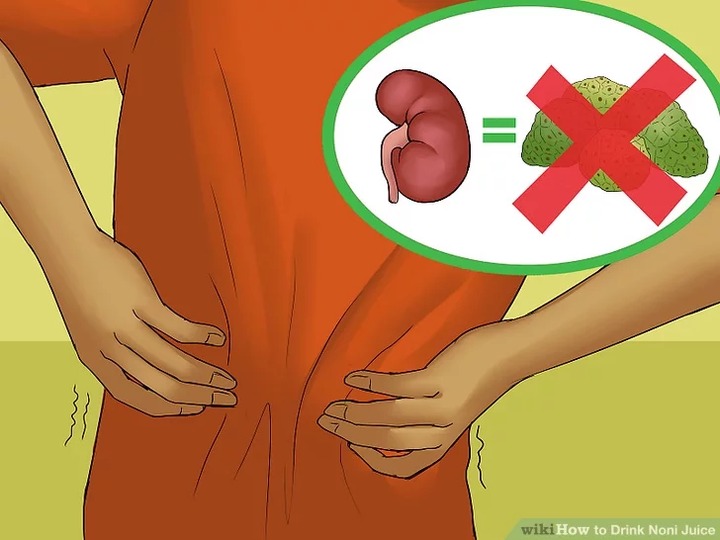 We all know what it means to have a malfunctioning kidney. The kidney is one of the most vital parts of the human body. 
For those of you who may not know, the kidney is the part responsible for removing waste and detoxifying toxins in our body. However, its function may be impaired by a large or excess amount of potassium which of course is in abundance in this Noni fruit.
Hence, people dealing with kidney issues or have a high amount of potassium in their body should contact their medical practitioners before trying the Noni recipe.
2. Liver toxicity
According to reports, minor issues about Liver toxicity were recorded in 2005 and the results linked to Noni fruit intake.
Aside from kidney failure, people who are dealing with liver problems should strongly desist from Noni juice intake until prescribed by their doctor. It is also worth noting that, the cause of that toxicity was a result of the high Potassium content of Noni fruit.
3. Diabetes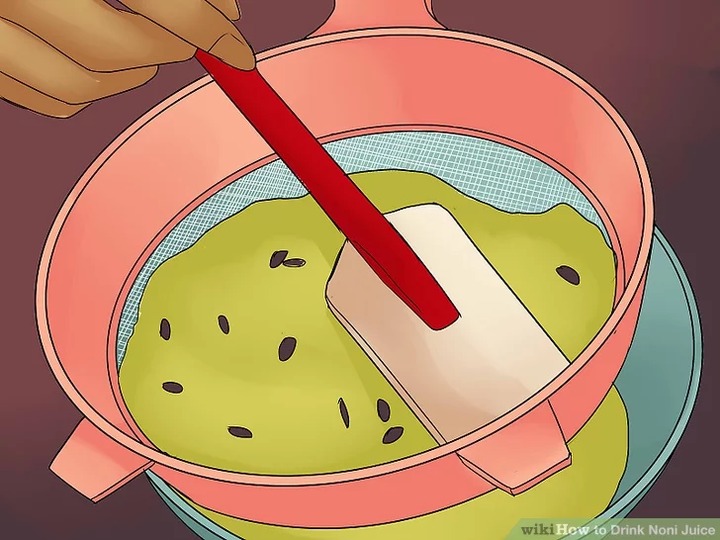 Type 2 diabetes is a chronic disease associated with a high amount of sugar in the body. If you are a fan of Noni juice, then you may have noticed that most Noni juice is paired with sweeteners by many numerous brands.
If you are safe with the above health problems, liver and kidney problems and want to take the noni juice, please we advise to make it at home, the process is very simple. 
You pick up some ripe organic noni fruits, blend and strain the seeds from it and then add some water per preference to reduce the thickness. If you want to make it a bit tasty, you can opt for natural honey and add it carefully.
Bottom line
Noni fruit juice is a great juice which is linked to several healthful benefits. However, people suffering from kidney problems, liver problems and diabetes should be extra cautious on how they consume the juice or avoid it all cost.
Please help me SHARE this short information with the world. Share and Follow me for more.
Also, don't forget to Mask up and stay safe. I need you alive.
Content created and supplied by: Esiama (via Opera News )