I wanted to make this Easter the best among all the Easters. I went to church as usual and did the needed, I ate a lot in church so was full. I had to return home when my female friend called me to come along with her.
I also wanted to go home so I needed no one to disturb that, I used many ways in dodging but still she didn't let me go. I followed her and she showed me a swimming pool, she said she would pay for me so let's get swim in it.
She paid and we were given swimming costumes and other things such as eye goggles and the others. We entered the water and she brought out her phone in the water. I wondered whether she don't know the phone can get spoilt.
Surprisingly, she dipped the phone into the water and dived into it. I couldn't think straight so I swam under and saw her taking pictures under the water. She came out and told me her phone is waterproof, I also collected to take pictures.
I dived under the water without looking or thinking about my friend and started taking pictures, I saw something moving towards me at great speed that I nearly opened my mouth. It came closer and behold, it was a huge tiger coming to attack me. I don't know how but my hands pressed the capture and I captured it on camera.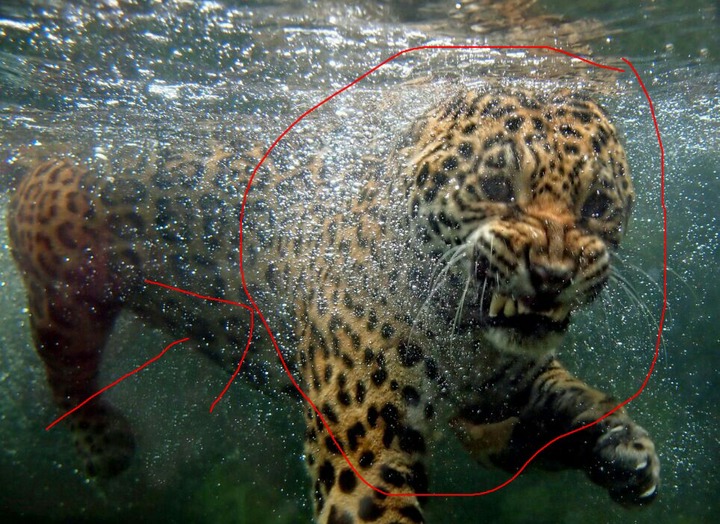 Am not a good swimmer but I swam faster away from the water. I looked for my friend and she came out of the water after some minutes looking very depressed. She went away without looking at me, I asked the owners to check whether there is an animal in the pool after I explained everything to them but there was nothing like that.
Could it mean my friend ..............
Please help me, what do you think was that?
Content created and supplied by: Leonard_Writes (via Opera News )