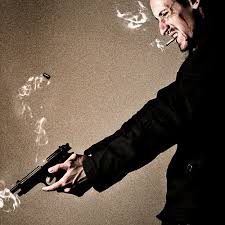 Good day guys. How are you? Hope the necessary stress isn't weighing you down? Alright, I'm sure many of us have heard stories or have watched in movies where a person pulls the trigger of a gun and then it bounces back to him but many of us haven't taken out time to understand why this happens. Yeah, I agree in movies it's most likely a film trick but this can happen in reality.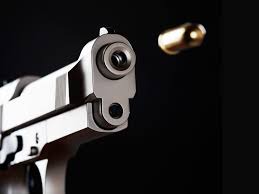 The term that has been ascribed to this activity is called Bullet Ricochetting. This simply put, is when the initial direction of a bullet is altered due to it coming in contact with a surface. It might either bounce off or bounce back. Either way, it's still a ricochet. It mainly applies to cases involving projectiles. Now, what is a projectile? A projectile in simple words is when an object is thrown with force and under the control of gravity and air pressure. For example, if a biro is thrown, at that moment when the biro is still suspended in the air, it can be referred to as a projectile.
As we have seen, Bullet Ricochetting doesn't necessarily only apply when a shooter gets hit by his bullet. It can also be in a situation where someone gets hit by a bullet unintentionally, in this case, what we know as a stray bullet because the bullet gets redirected after hitting a surface that's able to cause such effect usually a flat, hard surface like concrete, steel to mention but a few.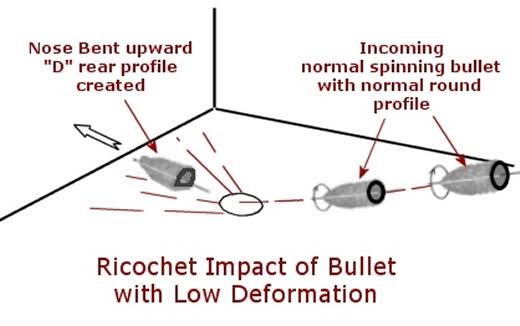 There have been many stories and experiences where people died, got injured and a few nearly got injured as a result of Bullet Ricochetting of which some of them include: 
1.) In April 2015, A Texas man shot at an armadillo and one of the bullets bounced back and hit him in the jaw as the bony armour of the armadillo is very unique. He survived the incident but I'm sure he'll never forget such a memorable experience.
2.) In August 2015, the Mother-in-law of a man residing in Georgia at that time also got injured when the bullet from his gun bounced off the armadillo's shell and wounded the woman in her back. She didn't suffer any life-threatening injury but the armadillo died.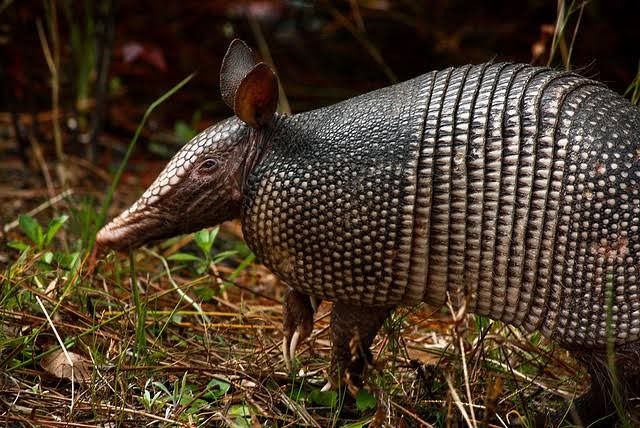 Other real-life testimonies of individuals who confessed to the plausibility of the ricochetting of a bullet are as follows: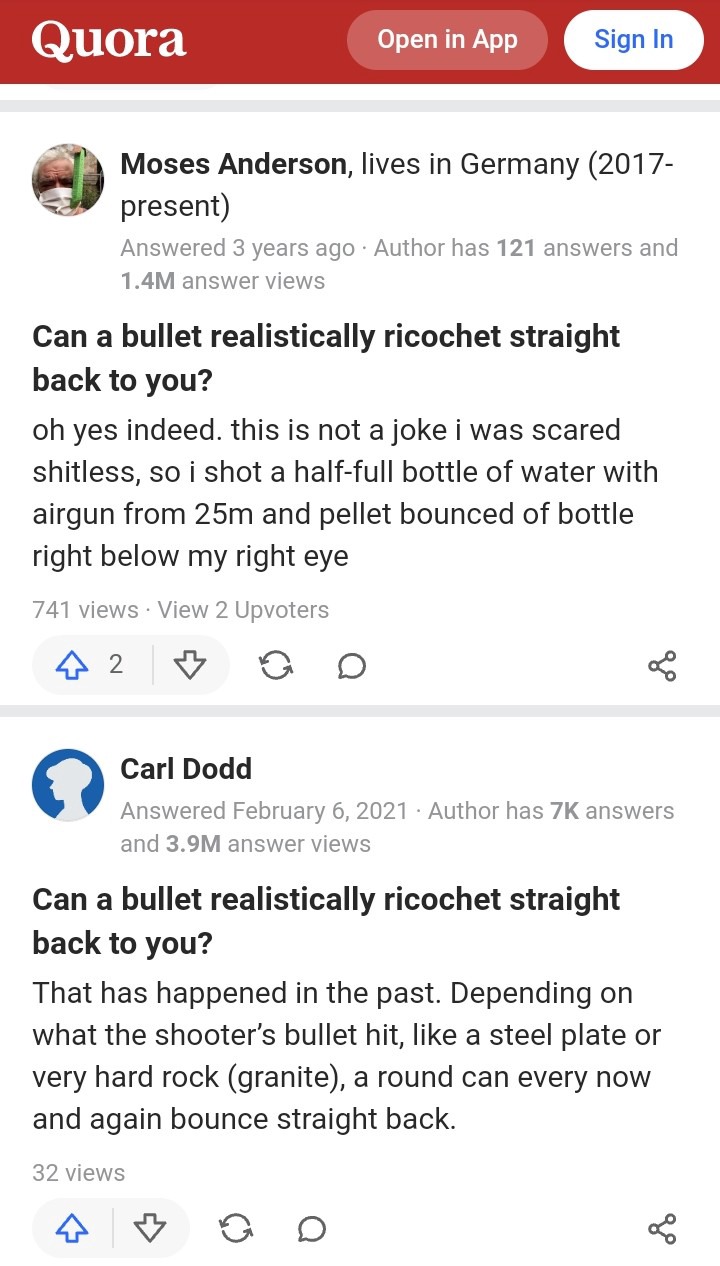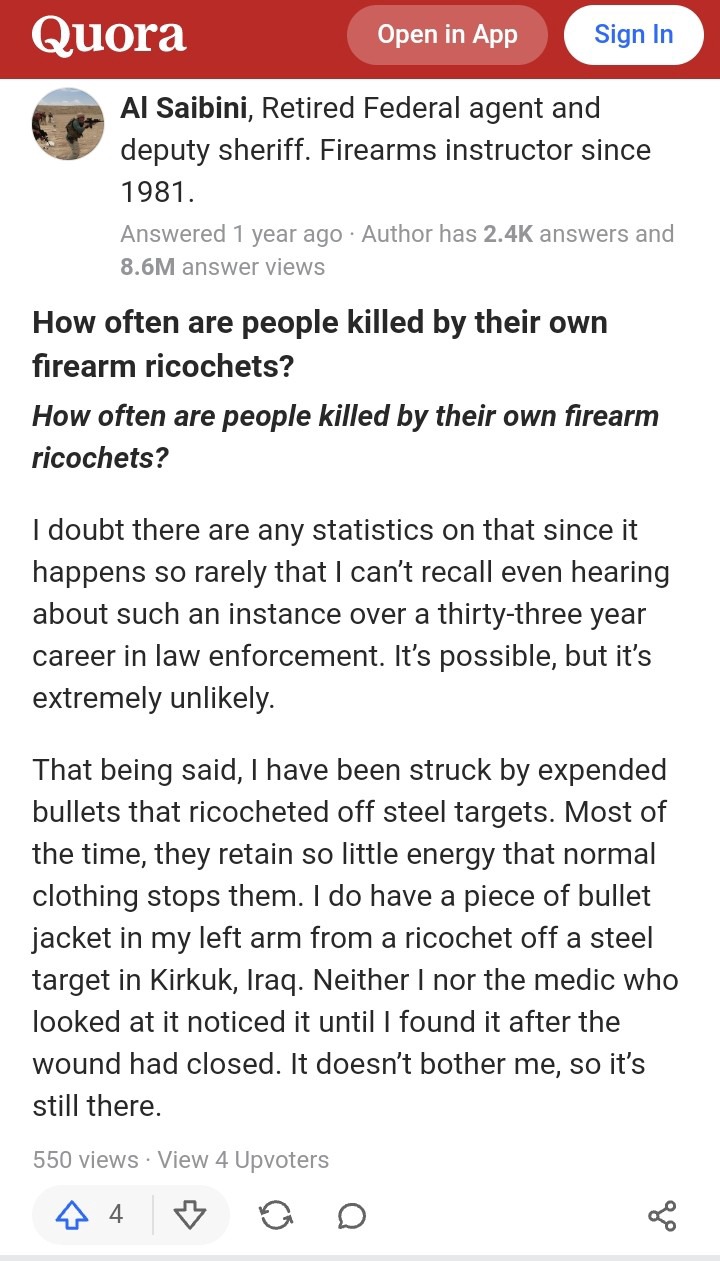 Now that we've successfully established the fact that bullets can actually bounce back in reality and that it doesn't only happen in movies, we can now ask, why does this happen? What are the factors that bring about this action? Some of them include:
Structure of the Surface in Contact
As we've seen earlier, the bullet was most likely shot at a very hard and flat surface usually concrete or steel.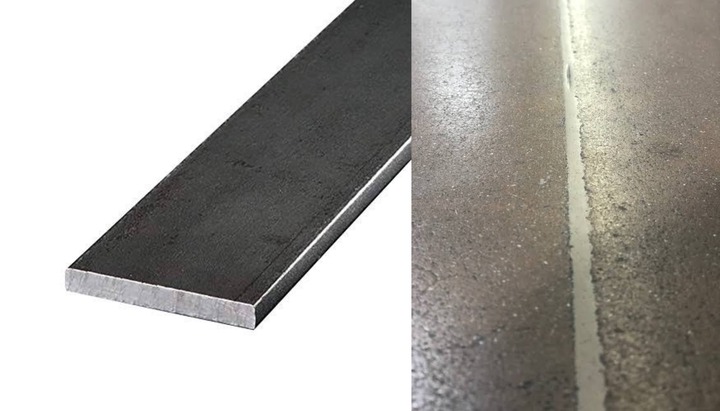 The velocity of the bullet
Research has shown that the higher the velocity of the bullet, the higher the possibility of bullet penetration. What this means is that a bullet would most likely ricochet if it's released at a significantly lower velocity.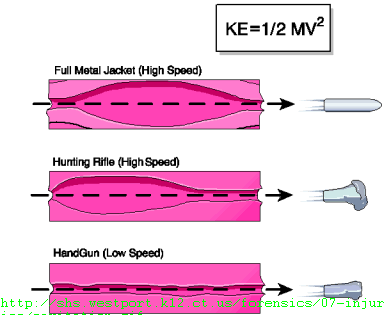 Structure of the bullet
This talks about the fact that Elongated, spin-stabilized bullets often penetrate the surface while spherical bullets most time are involved in ricochet events.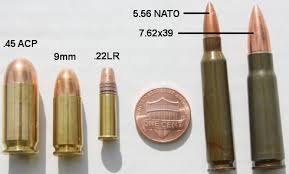 In conclusion, these are a few of the factors that bring about the ricochet of a bullet. I hope I've been able to educate you on the term 'Bullet Ricochet' as well as enlighten you to see that this doesn't only happen in movies but also in reality. So next time, when handling a gun, try putting this in mind as well as following other protective guidelines to ensure your safety.
You can do well to further your research. Please endeavour to like and follow for more articles. Also, don't forget to air your views in the comment section. Have a good day 
Sources
Theguardian.com
Quora.com
Wikipedia.com
Researchgate.net
Content created and supplied by: Gilx_Gist (via Opera News )