God created man in his own image as the Bible says but man doesn't appreciate the works of God. People feel that they were not created well by God so they do whatever possible to look better than the way God made them. A lady is this article has taken an illegal injections to enhance her buttocks for a perfect body.
The silicone in the injection has spread from her buttocks to her back causing her a very severe pains and she can't even sit or walk. She did this to look very nicer and gorgeous. This woman is suffering and this practice isn't good for us as humans. We need to appreciate how God created us.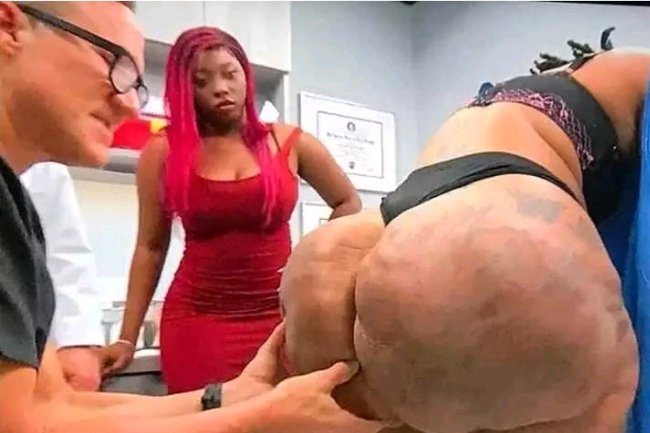 Butt implants are artificial devices surgically placed in the buttocks to create volume in the area. Buttock implants are silicone-filled devices that are surgically placed deep within the tissues of the buttock. Buttock augmentation through the use of fat grafting involves the transfer of fat from one area of the body into the tissues of the buttocks.
Please don't forget to follow me, like and share this article and also leave your comments here.
Content created and supplied by: Hot_Trends360 (via Opera News )