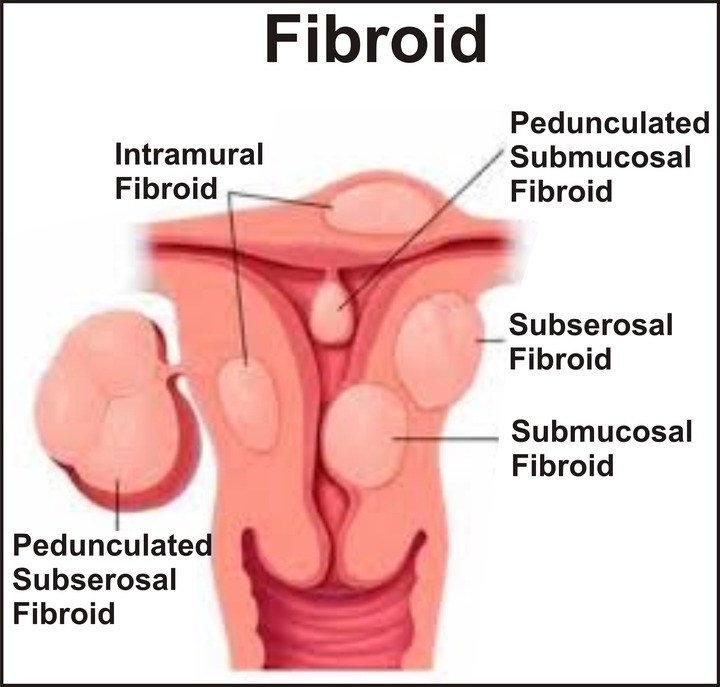 The best way to deal with Fibroids is to approach it in a holistic way. Holistic treatments treat Fibroids by making immune system stronger and also enhance your mental and physical health.
The medical field is changing rapidly. Deciding on treatment options was easy when hysterectomy (surgery to remove the uterus) considered as a one-size-fit-for-all treatment. One newspaper posted a headline about Fibroids as, "Diagnosing with Fibroids is easy, but selecting right treatment option is difficult." Today, many factors come into play when selecting treatment option like how many fibroids are present, their size, location and pregnancy plans for future are some of them.
What Are Uterine Fibroids?
Uterine Fibroids are the non-cancerous growth of muscle cells in the uterine wall that causes unpleasant and painful symptoms. Each fibroid grows from a single muscle cell that is why fibroids are considered as clonal tumors (a clone process that grows from identical cells, not the cloning process you often hear in the news.)
This clonal tumor is not identical to the formation of malignant tumors, in which one cell become abnormal and spread through the body. Many fibroids can grow at the same time but from a different cell.
Fibroids Size:
Fibroids can grow in various sizes. A fibroid in the size of a marble can cause symptoms. However, the largest fibroid ever recorded was about 40 pounds.
A metric system is used to measure fibroids. Most reports show fibroids is either millimeter (mm) or centimeter (cm). Very rarely fibroids are measured in Inches. There is 2.2 centimeter in an inch and 10 millimeters in a centimeter. Therefore, a 10 inches fibroid is the same size of 22 cm or 220 mm fibroids. It is crucial to know the unit of measurements when talking about fibroid size.
Types of Fibroids:
As the size influence symptoms, the location of fibroid is also important. In fact, the connection between the fibroid location and layer of the uterus is used to define the several different types of fibroids.
Submucosal Fibroids – Fibroids that are distorting the endometrium or protruding the endometrial cavity are called Submucosal Fibroids. They remain below the mucosal surface.
Subserosal Fibroids – Fibroid that is sticking from the outer surface of the uterus creating an irregular uterus shape is called Subserosal
Intramural Fibroids – These fibroids remain inside the uterine wall but enlarge the uterus.
Pedunculated Fibroids – These fibroids have stalk connection with the uterus. These are also called pedunculated subserosal fibroids.
Intracavitary Fibroids – These fibroids remain inside cavity of the uterus cause bleeding and severe cramping.
What Are The Fibroids Symptoms?
Two most common symptoms are heavy menstrual periods and pelvic pressure or discomfort.
Heavy Menstrual Periods (Menorrhagia):
Menorrhagia periods are long, heavy, or both. Typical periods are 4 to 5 days long, but if menstrual bleeding stays for more than seven days, it said that woman has Menorrhagia
Pelvic Pressure or Discomfort:
The second most common symptom is Pelvic Pressure or discomfort that is not sharp or disabling but rather discomfort that women feel during pregnancy. Fibroids enlarge uterus to sizes as seen during pregnancy. Women with fibroids can have urinary frequency, difficult bowel movement, constipation, back pain, sciatica and bloating.
Reproductive Dysfunction:
Reproduction dysfunction such as infertility, pregnancy complications, and miscarriage is connected with fibroids. Most women with fibroid suffer no complication during their pregnancy.
However, before attributing fibroids to pregnancy problems, a proper investigation of a woman and her partner is required to exclude other common causes.
How Common Is Fibroids?
According to the latest study, around 80% women have fibroids in their uterus. These figures come from a detailed study of the uterus that removed during surgery or uteruses of women who died because of non-gynecologic reasons.
Factors That Influence Woman's Chance of Getting Uterine Fibroids:
Race:
Race affects the risk of developing fibroids. African American women are at higher risk of developing fibroids. Asian and Hispanic women are at similar risk as Caucasian women. Most studies were done in America and Europe, and it does appear that African women also have problems with fibroids.
Delivering a Baby:
Delivering a baby decreases the risk of fibroids. Many doctors believe that pregnancy decreases the risk of fibroids formation due to remodeling of the uterus that takes place after pregnancy.
Oral Contraceptive Pills:
Oral contraceptive pills decreases the risk of fibroids. Many textbooks say that women who don't take birth control pills have higher chances of fibroids growth. According to the Large Nurses' Health Study, women who took pills decreased the risk of fibroids. However, women who started taking pills between the age 14 and 17 are at increased risk of fibroids.
Smoking:
In some cases, smoking is shown to decrease the risk of fibroids because of the difference of estrogen levels in the smokers. However, the benefit of decreased fibroid risk doesn't subside the serious risks of smoking.
Diet:
It is now widely known that diet greatly influences the risk of fibroids. A diet that is rich in raw vegetables and fruits decrease the risk of fibroids, but a diet that is rich in meat increases the risk of fibroids.
Alcohol increases the risk of fibroids. Caffeine doesn't show to affect risk.
Body Mass Index (BMI):
Yes, weight influences the risk of fibroids. For those who don't know BMI is a relationship between height and weight. Overweight women are at higher risk of getting fibroids. No study shows weight loss lowers fibroids risk but weight loss itself has many benefits.
Medical and Surgical Treatment Options:
Medical Treatment Options:
Doctors are recommending some medical therapies that are surprisingly effective for treating fibroids. These medical therapies work by introducing hormone in the body to battle.
Some popular medical therapies are:
1 – Gonadotropins-Releasing Hormone (GnRH)
2 – Mifepristone RU-486
3 – Raloxifene
4 – Androgen Therapy
Surgical Treatment Options:
Since many years, surgery is considered as the popular and only solution to treat fibroids. In the past, hysterectomy considered the one-size-fit-for-all fibroids problems. There are many surgical options for fibroids sufferers that protect the uterus. Here are some of them:
1 – Myomectomy
2 – Hysterectomy
3 – Embolization
Natural Fibroids Treatment:
In this part, you are going to find the natural way to treat fibroid.
Step 1: Dietary Changes:
Fibroids exist in almost every woman, but they grow in woman's midlife between age 40 to 50 when woman's body is going through a period that is known as 'Estrogen Dominance ' in which body has more estrogen as compared to progesterone. Fibroids cells feed on estrogen, as they are estrogen sensitive. Therefore, a fibroid sufferer diet should contain foods that lower total estrogen.
Here are five foods that are estrogen-rich and destroy hormone balance in the body:
1 – Soy
2 –Too Much Sugar and Carbohydrates
3 – Conventional Meat and Dairy Products
4 – BPA and PFLAs: BPA (stands for Bisphenol-A) is a chemical that you are drinking out of your plastic containers. 
Step 2: Herbal Remedy
Below are the outlined herbal remedies to fibroid. Keep in mind; this herbal remedy doesn't work overnight as you have to drink this juice regularly for four weeks to see results.
This juice remedy includes: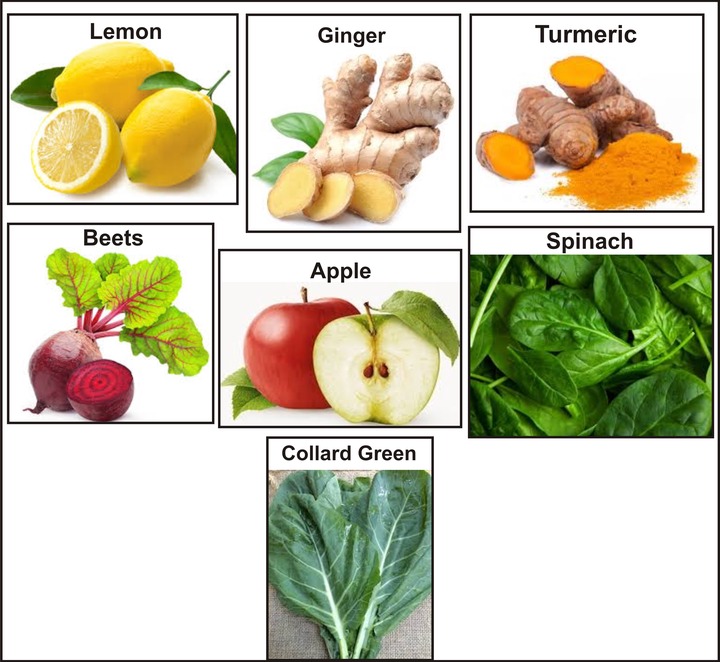 Lemon – a great cleanser
Ginger – a great pain reliever
Turmeric – a great pain reliever.
Beets leaves – rich in iron.
Apple – great natural sweetener
Spinach – increases hemoglobin level.
Collard Greens – a great cruciferous vegetable
Instruction:
Start with lemon. Cut lemon into four pieces and put them into a juice one by one.
Use ginger and turmeric together but make sure you add a small size of them because they have a very powerful taste.
Next is apple. Cut an apple into four pieces and put them one by one. They will add sweetness to the juice. If you want to add more sweetness to your juice, then you can use grapes as well.
Now add beets. You can chop off beet head and put them into juicer but also add beet leaves; they are more nutritious than beets. Beet heads are strong in taste; therefore, don't add too much to your drink. If your hemoglobin level is low, you should add beets to your drinks as well.
Add spinach now. You can use spinach as much as you can because spinach is rich in iron and relishes everything that you lost. You can start adding 4 to 5 spinach leaves and increase it regularly especially if you are suffering from anemia (a condition when the blood lacks healthy oxygen-rich blood).
Now add super ingredient that is Collard Greens. The extremely alkalizing and bring your PH level to normal
Drink this juice for 3 to 4 months to shrink your fibroids and prevent them from growing again. You will start noticing results within just 3 to 4 weeks, but the key is to drink it every single day before breakfast. If you don't have enough time in the morning to prepare it, then just prepare it overnight and put it in a jar to drink it in the morning. If possible then get vegetables and fruits right from farmers market instead of purchasing them from supermarkets.
Step 3: Castor Oil Massage: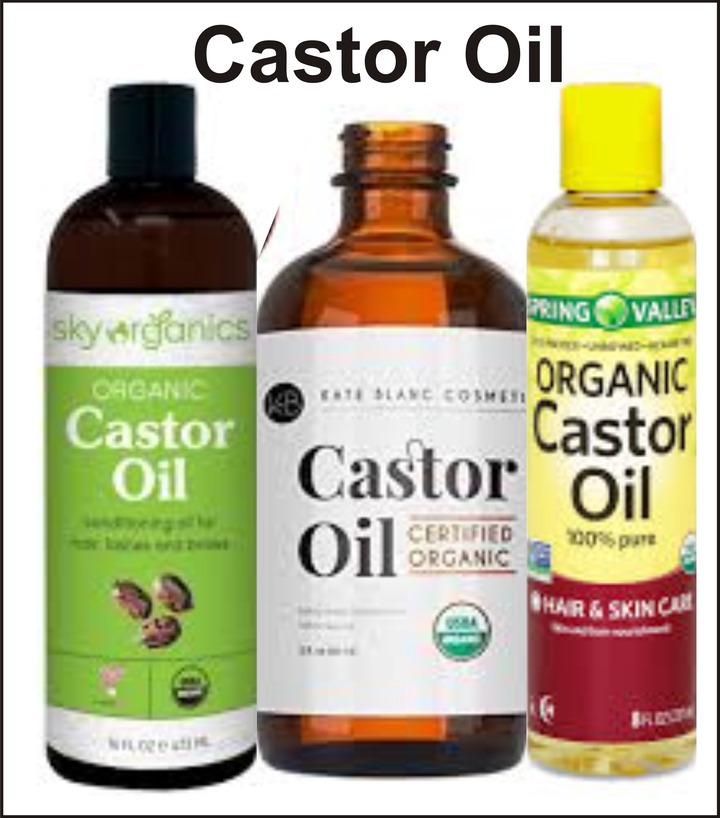 Things you need for castor oil massage:
Castor oil bottle
Cotton or Wool flannel
Hot Heating Pad 
Benefits of Castor Oil:
Castor Oil Massage has lots of benefits. It can enhance fertility, dissolves fibroids, ovarian cysts, and unblock tubes. However, timing is important to get results. It is ideal to perform this castor oil massage at the end of menstrual cycle and before ovulation. Most women get it within two to three days of their ovulation. Yes, charting your cycle is important but don't perform it if you are menstruating.
Castor Oil has lots of benefits. It is antimicrobial, antibacterial, antiviral and antifungal. Edgar was the person who discovered these benefits, and he believes that castor oil increases the intensity of healing energy.
Many women used this powerful healing oil to get rid of fibroids without going through a hysterectomy. Remember, castor oil is not a miracle, and it can take months to get results with it. According to Edgar, you have to use it for three days then take three days off and then repeat for four months to get results. However, I believe you can do it as much as you can but do it for at least three to four times a week.
Instruction:
Here are instructions on how to perform this massage:
Take out castor oil in your hand, if you feel it is little cold, then all you have to do is use your other hand to close it from above for few seconds.
Apply the oil to your belly region quickly so you will not feel cold. Use enough oil to cover the entire belly from top to coming down the pubic symphysis, so you are applying it over the uterus, over the liver, and the spleen, People can use castor oil massage to solve their cast oil massage.
Once you are done massaging your belly region now, use cotton flannel to cover the entire region. Make sure you use a big flannel all the way from your left side to your right side from xiphoid to your pubic symphysis.
Now put heating pad above the flannel for at least 45 minutes.
Final Few Words:
My advice to anyone suffering from fibroids,
"Please don't get it operated as there are many alternative ways. Get it tested no doubt, but avoid operation as much as possible. Fibroids are like little trees. It likes you snip it off then another one comes and removing uterus will create a lot of hormonal problems. Give a try to the above natural fibroid treatment for six months, and I hope you will also cure fibroids " – Thanks
Content created and supplied by: UncleHenry (via Opera News )