In the human body, there are several organs or masses composed of lymphoid tissue. This tissue is largely formed from special cells of small size called lymphocytes. They are identical with certain cells which normally make up about a third of the total number of the white blood cells; and it is evident that, lymphoid tissue is the origin of this class of blood cells. Some of the lymphoid organs are the spleen, thymus and the lymph nodes.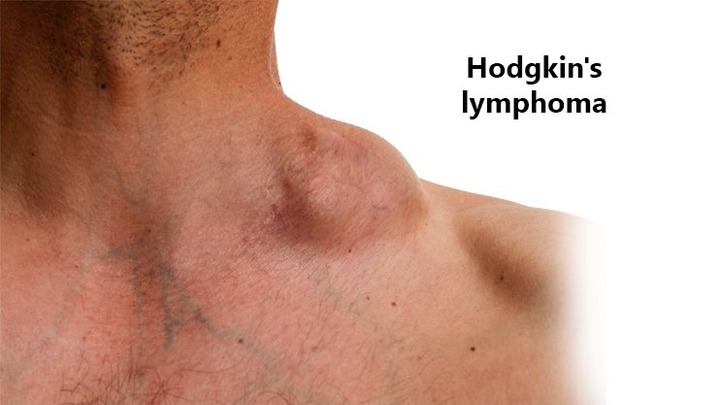 Hodgkin disease is a cancer of the lymphatic system. The lymphatic system is a connection or network of nodes connected by vessels that drain fluid and waste products from the body. For example the lymph nodes act as filters that drain foreign body from the cells of the body. The lymph nodes are scattered around the body which is about six hundred in number. They can be seen around the armpit, neck, groin etc.
Hodgkin's disease or lymphoma has a higher incidence among men than among women. Typically, it begins in young adulthood. The actual cause of this condition is actually not well known. It comes with many signs and symptoms which include: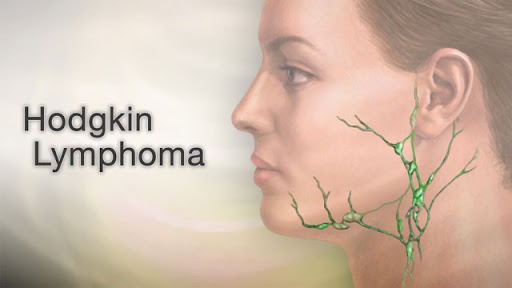 Signs and symptoms
1. Unintended weight loss
2. Fever
3 Continuous general body pains
4. Painlwss swelling of lymph nodes the neck, armpits or gown
5. Profuse night sweating
6. Severe itching
There are many possible distressing developments in the course of Hodgkin's disease. While the lymph nodes in the neck are usually the first tonbr affected, and while the swollen nodes are not painful, those in the interior of the body often press upon various organs and structures and interfere with their functions.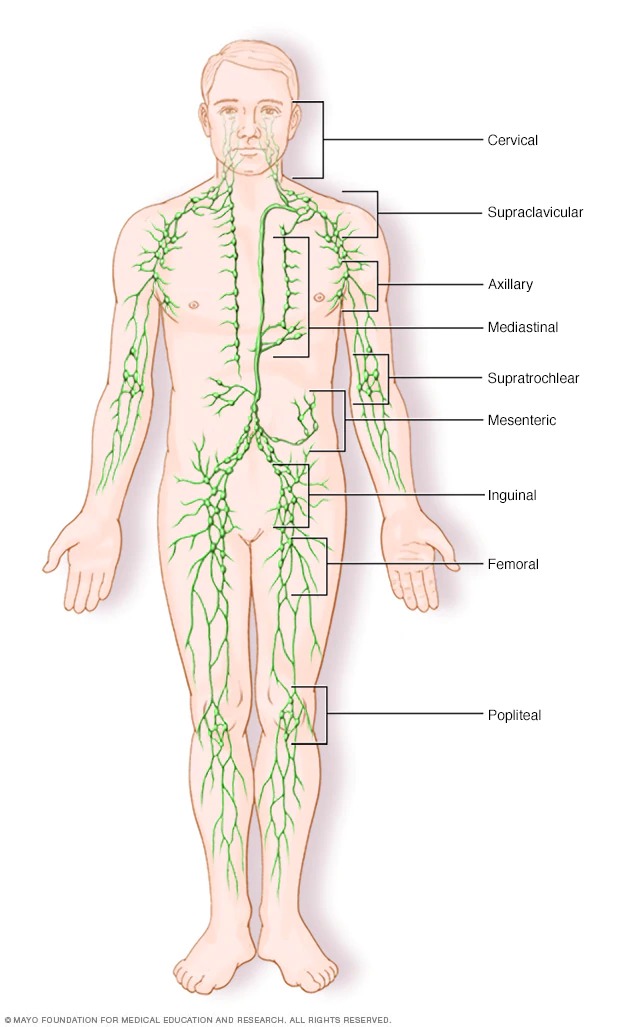 Diagram showing various lymph nodes scattered in the body
Treatment
The treatment of the disease depends on the stage or level at which the disease has graduated to. Treatment include:
1. Chemotherapy
2. Radiation therapy
3. In rare cases, surgery may be required as there will be a stem-cell transplant.
Patients with Hodgkin's disease should be encouraged to follow a program that will build up his general health.
Content created and supplied by: Ahomka.News (via Opera News )