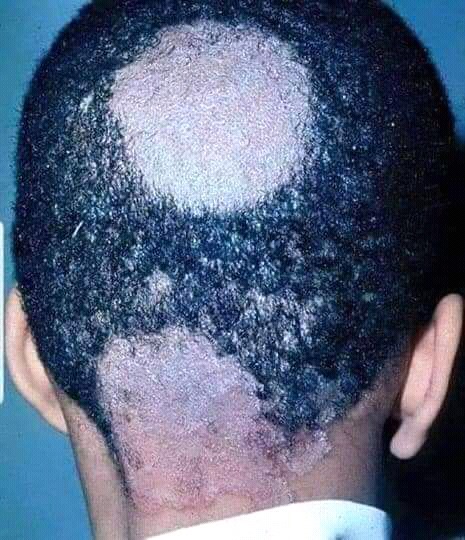 Ringworm is bacterial that get into the human hair, Body and many parts to cause harm to living organisms.
Most of this sickness are usually seen in the northern part of Ghana due to the lack of personal hygiene over there.
One dangerous thin about it is that it spread very easily when the water spreads to another part of the body then it begins to spread or attack there too.
It is one of the most harmful sickness that attack child team due to their lack of knowledge in making the body clean.
It also transfers from one person to another.
When an undetected person gets contact to unaffected or healthy person due to the water in it, it affects the healthy one which can be spread to many people in a minutes without their knowledge.
If your are suffering from that sickness worry no more because we are going to look at the prevention of it.
I have talk on many kinds of diseases and how it can be controlled but today I'm to talk of how ringworm can be controlled in a very simple way.
Without wasting much time let's take a look of today's topic which is treatment for ring worm.
Ingredients needed.
1) salt
2) garlic
3) honey
4) apple cider vinegar
Procedure or method to follow
1) grind the garlic
2) mix the garlic with 10mls of the ape cider
3) add a spoonful of salt and honey.
Apply to the infected place thrice daily.
Please don't forget to follow me for more updates on local herbs and also share my articles for people to also benefit from you.
Content created and supplied by: Asaliwe (via Opera News )