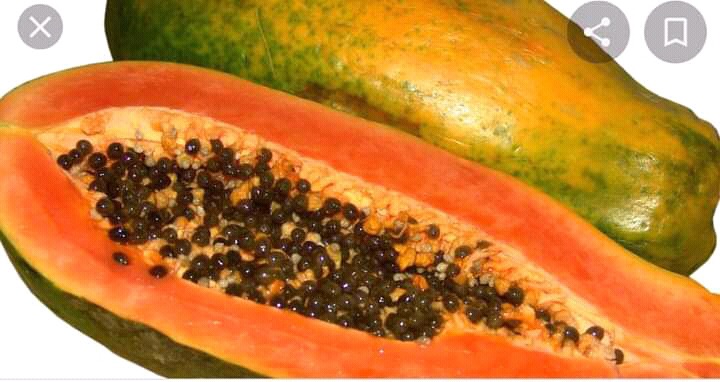 There are soo many fruits in our environment but we don't actually know the uses of them only what we know is that it's only consumed by us as fruit not knowing the herbal method of it .
soo many people see pawpaw as a useless fruit because it's not sweet for them, but today I'm here to alert you one herbal method of the above mentioned fruit which is pawpaw as a source's of first aid for a person who has been poisoned before taking him or her to the hospital for treatment which can prevent lost of life at the movement .
Now let's take a look at the simple Method or procedures,
Mash together the ripe pawpaw with seeds and mix with water for the patient before sending him or her to the hospital for treatment.
Hope you are shocked because it's soo simple.
Please share this article for people to also benefits from you .
Content created and supplied by: Asaliwe (via Opera News )